Investment Director, Kiva Capital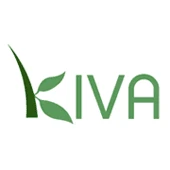 Kiva
Remote
Posted on Tuesday, November 7, 2023
About us:
Kiva is a global nonprofit, founded in 2005, with a mission to expand financial access and help underserved communities thrive. Kiva unlocks capital for borrowers through crowdfunded loans supported by individuals around the world. Lenders on Kiva can start with as little as $25 to support causes that matter most to them, whether that's gender equity and support for women, refugees, climate change, small businesses, agriculture, and more. Since our founding, over two million people have invested $1.9 billion in real dreams and real opportunity, spanning more than 90 countries and 4.7 million borrowers.
As we work toward our mission, Kiva invests in building and retaining a global team of talent to add to our values-driven and digital-first culture. Our organization is supported by over 700 volunteers and 130+ full time employees dispersed around the world, as well as within team hubs located in San Francisco, Portland, New York, Nairobi, Bogota, and Bangkok. Kiva's team is growing as we pursue exciting new opportunities to scale our impact and create a financially inclusive world.
Kiva's values:
Impact first - This is why we exist. This is the drumbeat we march to. Every day.
Extreme ownership - Own it; you, your relationships, your impact. Insist that others support you and hold you accountable.
Be curious and bold - Never stop learning. Question assumptions. Take Risks and dream big.
Inclusion. Equity. Diversity. - Without reservation and without caveat. In our hiring, in our workplace and in our impact in the world.
Honor and integrity - Do the most right thing in the most right way. Cherish diversity and respect each other.
Love and kindness always - Say what you mean. Mean what you say. And don't say it mean. Clarity. Courage. Kindness.
Role overview:
The Investment Director will be responsible for supporting the design, structuring and deployment of existing and new Kiva Capital investment funds and other investment portfolios. This is an opportunity to join Kiva in a leadership role as we look to scale the impact Kiva can have in providing Financial Inclusion to underserved communities globally. The Director will execute upon our existing fund investment strategies while supporting new strategic thinking and fund development.
At this time, we can only consider applicants with authorization to work in the United States on a permanent, full-time basis; unfortunately we cannot provide visa sponsorship.
Key responsibilities include:
Investment Management

Backed by an investment team on four continents, support the ongoing development of a pipeline of investment opportunities into impact oriented financial services providers.
Contribute structural and financial analysis expertise to investment team members' screening and due diligence processes for Kiva Capital funds under management.
Support negotiations of term sheets and legal documents.
Collaborate with legal and finance teams on contracting, hedging and disbursement of investments.
Portfolio Management

Serve as the principal Portfolio Manager and investor contact for the ongoing Small Business Resilience Fund (SBRF), a separately managed account funded by Alphabet Inc, the parent company of Google.
Serve on the Investment Committee of SBRF, and for other Kiva Capital Funds as needed.
Support the strategic design and structuring of new prospective Funds and investment portfolios.
Support the ongoing recruitment, training, and engagement of a broader investment team that is working to maximize the impact and performance of Funds under management.
Review, assess, and advise on actions related to changes in fund and investment risk recognized through Kiva's regular investment monitoring processes.
Provide capacity and guidance on addressing investee credit problems.
Advise on fund portfolio reporting and investor communications.
As part of Kiva's Investment leadership team, support the development of new investment strategies and fund concepts in order to open up Kiva's next chapter of impact.
Qualifications:
10+ years experience in managing developing market private debt investments.
Experience with structuring and fundraising for funds.
Experience with impact investing.
Demonstrated ability to develop and coach investment staff.
Leadership skills and ability to influence outside of direct management structures.
What we offer:
An opportunity to improve real lives, solve hard problems, and change the world

Friendly, supportive, and adventurous environment with a team of engaged colleagues

A comprehensive, industry-leading benefits package including health, dental and vision insurance, parental leave, professional development, 401k matching, generous PTO, and more.

Opportunities to connect with and learn from colleagues and partners around the world

Salary range: $126K - $144K; a final offer will be dependent upon a candidate's location, skills and experience.
A diverse and inclusive workplace where we learn from each other is an integral part of Kiva's culture. We actively welcome people of different backgrounds, experiences, abilities and perspectives. We are an equal opportunity employer and a great place to work. Join us and help us achieve our mission!
We will only accept applications directly from candidates. Kiva will not be responsible for any recruiting agency fees, absent a formal agreement.