Strategic Partnerships Director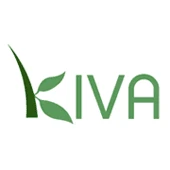 Kiva
Sales & Business Development
Remote
Posted on Saturday, September 30, 2023
About us:
Kiva is a global nonprofit, founded in 2005, with a mission to expand financial access and help underserved communities thrive. Kiva unlocks capital for borrowers through crowdfunded loans supported by individuals around the world. Lenders on Kiva can start with as little as $25 to support causes that matter most to them, whether that's gender equity and support for women, refugees, climate change, small businesses, agriculture, and more. Since our founding, over two million people have invested $1.9 billion in real dreams and real opportunity, spanning more than 90 countries and 4.7 million borrowers.
As we work toward our mission, Kiva invests in building and retaining a global team of talent to add to our values-driven and distributed-first culture. Our organization is supported by over 700 volunteers and 130+ full time employees dispersed around the world, as well as within team hubs located in San Francisco, Portland, Nairobi, Bogota, and Bangkok. Kiva's team is growing as we pursue exciting new opportunities to scale our impact and create a financially inclusive world.
Kiva's values:
Impact first - This is why we exist. This is the drumbeat we march to. Every day.
Extreme ownership - Own it; you, your relationships, your impact. Insist that others support you and hold you accountable.
Be curious and bold - Never stop learning. Question assumptions. Take Risks and dream big.
Inclusion. Equity. Diversity. - Without reservation and without caveat. In our hiring, in our workplace and in our impact in the world.
Honor and integrity - Do the most right thing in the most right way. Cherish diversity and respect each other.
Love and kindness always - Say what you mean. Mean what you say. And don't say it mean. Clarity. Courage. Kindness.
Role overview:
This position is an integral part of Kiva's Strategic Partnerships team. The Strategic Partnerships Director will be responsible for managing and expanding Kiva's strategic partnership efforts with a focus on the corporate sector and major gifts. The efforts of the Partnerships Director will be focused on building new corporate lending programs through employee engagement and consumer outreach. The position will report directly to the VP of Partnerships and will work closely with other members of the Strategic Partnerships (SP) team.
At this time, we can only consider applicants with authorization to work in the United States on a permanent, full-time basis; unfortunately we cannot provide visa sponsorship.
Key responsibilities include:
Source and maintain relationships with 75-100 organizations with a goal of raising at least $3M+ annually.
Serve as the first point of contact and main liaison for a portfolio of corporate partners, and other partners, as needed.
Generate new sales / partnership opportunities through research, strategic outreach, and active participation in microfinance, international development, marketing, enterprise sales, and funder networks and conferences.
Support on developing and revising pitch decks and marketing materials for the SP team.
Respond quickly and tactically to incoming prospective partner inquiries.
Manage multiple stakeholders' requests and drive deliverables on an accelerated timeline.
Develop pitch decks and concept strategy documents for new partners including creative ideas to engage their employees and consumers through lending on Kiva.
Build strong relationships both internally and externally.
Collaborate with teams across Kiva in order to coordinate major Managed Lending employee and customer engagement campaigns, including Kiva's Executive Leadership Team, Marketing, Product, Engineering, Legal, Finance and the Impact Investments Team.
Coordinate, support and speak at events to spread the word about Kiva's portfolio.
Maintain the Salesforce database with accurate funder records and information.
Support overall team intel and research gathering.
Support strategic planning for the SP team.
Other duties as necessary.
Qualifications:
Minimum 8-10 years work experience in fast-paced, growth-oriented organization(s), ideally in an enterprise sales / tech sales role, with a significant portion of past portfolio(s) including working with corporations. Must have a track record of closing 6- and 7-figure deals with corporations.
Experience working with C-level executives, including CEOs, CMOs, Global Heads of CSR, at Fortune 500 corporations.
Track record of building successful employee engagement and/or consumer engagement campaigns for corporations.
Deep interest in international development and financial inclusion and capable of speaking articulately about international development and microfinance with funders, including a strong understanding of Kiva's role and paths for growth.
Exceptional interpersonal skills and very high EQ.
Capable of producing written documents and pitch decks with a very fast turnaround, in a way that reflect a clear understanding of partner goals and how those intersect with new initiatives at Kiva. Excellent verbal and written communication and excellent listening skills; adept at using PowerPoint and Excel.
Must be independent and trustworthy to take on and manage relationships, while also being a team player and communicative with a broad set of stakeholders.
Bachelor's degree.
Preferred qualifications
MBA or Master's in International Relations/Global Studies/International Development/etc.
Experience living or working internationally; particularly experience living or working in a developing country.
History of dedicated volunteer activity and/or commitment to non-profit organizations and international development.
Experience working with databases, specifically Salesforce.
What we offer:
An opportunity to improve real lives, solve hard problems, and change the world

Friendly, supportive, and adventurous environment with a team of engaged colleagues

A comprehensive, industry-leading benefits package including health, dental and vision insurance, parental leave, professional development, 401k matching, unlimited PTO, and more.

Opportunities to connect with and learn from colleagues and partners around the world

Salary range: $120K - $125K; a final offer will be dependent upon a candidate's location, skills and experience.
A diverse and inclusive workplace where we learn from each other is an integral part of Kiva's culture. We actively welcome people of different backgrounds, experiences, abilities and perspectives. We are an equal opportunity employer and a great place to work. Join us and help us achieve our mission!
We will only accept applications directly from candidates. Kiva will not be responsible for any recruiting agency fees, absent a formal agreement.