Principal Product Designer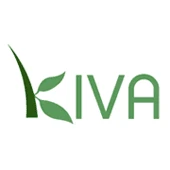 Kiva
Product, Design
Remote
Posted on Thursday, August 24, 2023
About us:
Kiva is a global nonprofit, founded in 2005, with a mission to expand financial access and help underserved communities thrive. Kiva unlocks capital for borrowers through crowdfunded loans supported by individuals around the world. Lenders on Kiva can start with as little as $25 to support causes that matter most to them, whether that's gender equity and support for women, refugees, climate change, small businesses, agriculture, and more. Since our founding, over two million people have invested $1.9 billion in real dreams and real opportunity, spanning more than 90 countries and 4.7 million borrowers.
As we work toward our mission, Kiva invests in building and retaining a global team of talent to add to our values-driven and digital-first culture. Our organization is supported by over 700 volunteers and 130+ full time employees dispersed around the world, as well as within team hubs located in San Francisco, Portland, Nairobi, Bogota, and Bangkok. Kiva's team is growing as we pursue exciting new opportunities to scale our impact and create a financially inclusive world.
Kiva's values:
Impact first - This is why we exist. This is the drumbeat we march to. Every day.
Extreme ownership - Own it; you, your relationships, your impact. Insist that others support you and hold you accountable.
Be curious and bold - Never stop learning. Question assumptions. Take Risks and dream big.
Inclusion. Equity. Diversity. - Without reservation and without caveat. In our hiring, in our workplace and in our impact in the world.
Honor and integrity - Do the most right thing in the most right way. Cherish diversity and respect each other.
Love and kindness always - Say what you mean. Mean what you say. And don't say it mean. Clarity. Courage. Kindness.
Role overview:
Join a team of product managers, designers, and technologists who are on a mission to expand financial access to help underserved communities thrive. Building on the success of our crowdlending product, we envision a future in which people come together to invest in others who are improving their communities around the world: women, refugees, small-holder farmers, climate-impacted people, and underserved communities in the US.
As a Principal Product Designer, you will be a key member of Kiva's Product Design Team. You're great at understanding user problems while balancing those with technical constraints and business needs, you have taken multiple digital products and features from concept to launch over your career, and ideally you have a passion for building new ways to mobilize citizen lenders to expand financial access.
Please note, this is a full-time remote position on a remote-first Product Design team. At this time, we can only consider applicants with authorization to work in the United States on a permanent, full-time basis; unfortunately we cannot provide visa sponsorship.
Key responsibilities include:
Understand current product strategy and OKRs, in order to contribute meaningful OKRs for upcoming projects and to build a coherent vision for future products, services, and features
Partner with Product Managers and Engineers to establish shared objectives for your initiatives and take the lead in the design process: creating design roadmaps, framing problems and opportunities, researching use cases and users, defining insights, prototyping concepts and producing launch-ready assets.
Identify opportunities and kickstart initiatives to advance Kiva's Product Design culture: such as evolving our design system and building better processes for Product Design
Plan and lead reviews, pitches, and feedback sessions in order to socialize your strategy and emphasize value delivered with key stakeholders.
Build trust up, down, and across to accelerate your success and create a holistic understanding of user needs, business requirements, and technical constraints.
Core competencies:
Delivers results: The ability to make correct product decisions, even in the presence of major ambiguity. Decisions need to be macro-level (will this product feature work?) and micro-level (what is the right label for this button?). Clearly responsible and accountable for your product's success.
Craft: Design work that is deeply considered, concise, and comprehensive, and reflects best practices and emerging standards. Designs that are immediately usable, empowering stakeholders to move forward and make better business decisions.
Execution: Ability to align people toward a particular objective and orchestrate complex projects. Exercise creativity, empathy, and persuasiveness – in addition to having superb organization abilities. Regularly ships improvements that move your product toward its vision.
Leadership: Confidence in making decisions amidst ambiguity, such as when the constraints of the system or product requirements are still emerging. Ability to inspire and motivate the people around you to deliver positive impacts to the company's mission and the work environment. Leaders emphasize authenticity, cooperation, and open communication.
Experience: 7 to 9 years as a Product Designer designing best-of-class digital products - ideally consumer products, nonprofit, and/or financial services
Specialized knowledge: User experience, visual design, user research (design/ethnographic research), high competency in presentation and pitching, new product development, retention & engagement methodologies.
What we offer:
An opportunity to improve real lives, solve hard problems, and change the world

Friendly, supportive, and adventurous environment with a team of engaged colleagues

A comprehensive, industry-leading benefits package including health, dental and vision insurance, parental leave, professional development, 401k matching, generous PTO, and more.

Opportunities to connect with and learn from colleagues and partners around the world

Salary range: $168K - $180K; a final offer will be dependent upon a candidate's location, skills and experience.
A diverse and inclusive workplace where we learn from each other is an integral part of Kiva's culture. We actively welcome people of different backgrounds, experiences, abilities and perspectives. We are an equal opportunity employer and a great place to work. Join us and help us achieve our mission!
We will only accept applications directly from candidates. Kiva will not be responsible for any recruiting agency fees, absent a formal agreement.