Review and Translation Program Intern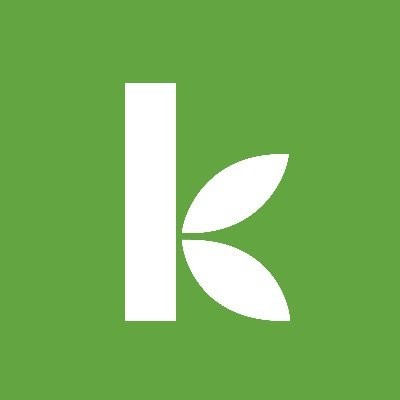 Kiva
Remote
Posted on Saturday, May 20, 2023
About us:
Kiva is a global nonprofit, founded in 2005, with a mission to expand financial access and help underserved communities thrive. Kiva unlocks capital for borrowers through crowdfunded loans supported by individuals around the world. Lenders on Kiva can start with as little as $25 to support causes that matter most to them, whether that's gender equity and support for women, refugees, climate change, small businesses, agriculture, and more. Since our founding, over two million people have invested $1.9 billion in real dreams and real opportunities, spanning more than 90 countries and 4.7 million borrowers.
As we work toward our mission, Kiva invests in building and retaining a global team of talent to add to our values-driven and digital-first culture. Our organization is supported by over 700 volunteers and 130+ full-time employees dispersed around the world, as well as within team hubs located in San Francisco, Portland, New York, Nairobi, Bogota, and Bangkok. Kiva's team is growing as we pursue exciting new opportunities to scale our impact and create a financially inclusive world.
Kiva's values:
Impact first - This is why we exist. This is the drumbeat we march to. Every day.
Extreme ownership - Own it; you, your relationships, your impact. Insist that others support you and hold you accountable.
Be curious and bold - Never stop learning. Question assumptions. Take Risks and dream big.
Inclusion. Equity. Diversity. - Without reservation and without caveat. In our hiring, in our workplace and in our impact in the world.
Honor and integrity - Do the most right thing in the most right way. Cherish diversity and respect each other.
Love and kindness always - Say what you mean. Mean what you say. And don't say it mean. Clarity. Courage. Kindness.
Since its founding, volunteerism has been an integral part of Kiva's foundation and success. As a Kiva Intern, you will contribute your passion, drive, ideas, and expertise to expanding our reach and impact while taking on immediate and significant responsibilities within your team. In addition to learning on the job, you'll partake in a variety of educational, social, and professional development workshops and events that will accelerate your professional growth while learning about Kiva and the non-profit, technology, and microfinance sectors.
Through this volunteer internship, we're hoping to provide a high-caliber learning experience. With the completion of our internship program, you will take away many in-demand job skills. Additionally, all Kiva interns will gain exposure to foundational microfinance concepts and ongoing professional development tailored to your career goals. This position will also put you in contact with a wide array of employees around the world, giving you a jump start on networking opportunities.
This Kiva internship is a 6-month, part-time (32 hours per week), United States-based, remote volunteer position.
Kiva places interns within most departments of the organization. During recruitment, we evaluate your application and interests to match you to a specific team that will leverage your talents while providing you with an opportunity to develop and grow.
Although Kiva Interns range in age and experience, a common theme among our participants is a "can do" attitude as well as a desire and willingness to dive in and get their hands dirty.
Role overview:
The Kiva Review and Translation Program works with over 400 volunteers worldwide to translate, edit, and review all individual loan profiles, including personal stories of Kiva borrowers before they are posted for funding on Kiva in a timely manner.

We work in close conjunction with the international portfolio to:
1) serve as Kiva's partner quality control (editing/translating and reviewing an average of 17,000+ loan profiles per month for policy violations and consistency) to maintain the flow of varied loan supply;
2) protect Kiva from risk; and,
3) increase Kiva's accessibility to global Lending Partners and borrowers who do not speak English.
As an intern with the Kiva Review and Translation Program (RTP), you will play a critical role in supporting and engaging remote international volunteers while aiding the growth of Kiva's editing and translating volunteer program through volunteer recruitment. You will be the face of Kiva, communicating with new and existing volunteers all over the globe via our volunteer platform, Colibri.
The ideal individual for this position is a self-starter who is detail-oriented, well-organized and loves interacting with a wide range of people. Those who want to learn more about nonprofit management will greatly benefit from the insight and hands-on experimentation with program development gained by being a member of our team.

*Please note that while you will train to be a loan reviewer for both process understanding and personal skills-building, editing or translating Kiva loans is not the main focus of the role.*
At this time, we can only consider applicants with authorization to work in the United States on a permanent, full-time basis; unfortunately we cannot provide visa sponsorship.
Primary responsibilities include:
Engage the volunteer community -- Monitor interactive Colibri Discussion Boards (the program's online volunteer community forum) and coordinate volunteer recognition efforts (including the Milestone Award recognition process, Volunteer of the Month interviews, and posting volunteer achievements monthly). Alert volunteers to increase loan review needs with challenges and Kiva-related news and initiatives by posting original messaging on Colibri.

Support with cross-functional event planning and motivational messaging during various Kiva campaigns (i.e. end-of-year campaigns)

Team Leader and volunteer recruitment -- Research recruitment resources as needed, post job descriptions, and assist in the initial screening of applications.

Assistance with systems -- Assist with QA testing and documentation for improvements to volunteer-facing communication tools (Colibri), the creation of new reference materials (e.g., FAQs, training videos), and refining the transition to automated emails via our preferred email platform (Iterable).

Team collaboration on volunteer engagement logistics -- Draft motivational messaging, plan volunteer events, design and analyze surveys, and strategize on timing and method of communication.

Enhance process efficiency -- Provide input on how best to streamline recurring volunteer engagement responsibilities for efficiency gains. Propose initiatives that would minimize manual program administration of intern tasks.

New tool research projects -- Help the team source and review new online tools and products to enable programmatic scaling.
Secondary Responsibilities
General data analysis -- Compilation and analysis of volunteer surveys, polls, and community interaction through click rates and responses and presentation of any results to the team.

Enhance volunteer communications -- Manage a new email channel and processes to add to documentation for future team reference.

Additional support -- Contribute to and manage aspects of various projects as needed.
Preferred qualifications:
At least 21 years of age or older by August 8, 2023

Able to commit to the full 6-months term

Solid writing, planning, and communication skills

Attention to detail

Willing to collaborate in a team environment

Good communication instincts for differentiating tones between internal and external audiences

Able to work with little direction

Demonstrated project management skills with a proven ability to set and meet project deadlines

Quick to adapt to new technology such as Google Suite, Greenhouse, Salesforce, Slack, and various Kiva internal systems

Desired but not required: Experience working remotely

Desired but not required: Interest in language, including French/Russian/Portuguese skills

Desired but not required: User testing experience
What we offer:
Perks:
Professional development and skills workshops

Access to Kiva's network of Kiva Fellowship and Internship Alumni

Optional participation in Kiva's Employee Resource Groups (ERGs) and social activities such as happy hours and coffee chats

References are gladly given for successful participants
Kiva's Internship is a part-time volunteer position, however, to help offset some expenses, Kiva will provide a modest stipend of $800 a month (before taxes) to its volunteers. Please note that the stipend is considered taxable income and we expect interns to do their own research as to how this may affect their personal/tax implications.
The weekly time commitment for a Kiva Internship is 24-32 hours per week, from August 8, 2023 - January 31, 2024. Please make sure you have the availability to commit for the entire internship period before submitting an application.
A diverse and inclusive workplace where we learn from each other is an integral part of Kiva's culture. We actively welcome people of different backgrounds, experiences, abilities and perspectives. We are an equal opportunity employer and a great place to work. Join us and help us achieve our mission!
We will only accept applications directly from candidates. Kiva will not be responsible for any recruiting agency fees, absent a formal agreement.