Climate Smart Finance Intern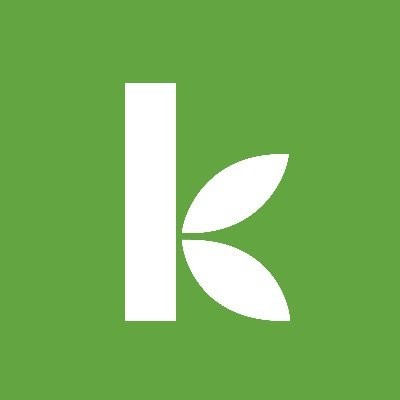 Kiva
Accounting & Finance
Remote
Posted on Saturday, May 20, 2023
About us:
Kiva is a global nonprofit, founded in 2005, with a mission to expand financial access and help underserved communities thrive. Kiva unlocks capital for borrowers through crowdfunded loans supported by individuals around the world. Lenders on Kiva can start with as little as $25 to support causes that matter most to them, whether that's gender equity and support for women, refugees, climate change, small businesses, agriculture, and more. Since our founding, over two million people have invested $1.9 billion in real dreams and real opportunities, spanning more than 90 countries and 4.7 million borrowers.
As we work toward our mission, Kiva invests in building and retaining a global team of talent to add to our values-driven and digital-first culture. Our organization is supported by over 700 volunteers and 130+ full-time employees dispersed around the world, as well as within team hubs located in San Francisco, Portland, New York, Nairobi, Bogota, and Bangkok. Kiva's team is growing as we pursue exciting new opportunities to scale our impact and create a financially inclusive world.
Kiva's values:
Impact first - This is why we exist. This is the drumbeat we march to. Every day.
Extreme ownership - Own it; you, your relationships, your impact. Insist that others support you and hold you accountable.
Be curious and bold - Never stop learning. Question assumptions. Take Risks and dream big.
Inclusion. Equity. Diversity. - Without reservation and without caveat. In our hiring, in our workplace and in our impact in the world.
Honor and integrity - Do the most right thing in the most right way. Cherish diversity and respect each other.
Love and kindness always - Say what you mean. Mean what you say. And don't say it mean. Clarity. Courage. Kindness.
Since its founding, volunteerism has been an integral part of Kiva's foundation and success. As a Kiva Intern, you will contribute your passion, drive, ideas, and expertise to expanding our reach and impact while taking on immediate and significant responsibilities within your team. In addition to learning on the job, you'll partake in a variety of educational, social, and professional development workshops and events that will accelerate your professional growth while learning about Kiva and the non-profit, technology, and microfinance sectors.
Through this volunteer internship, we're hoping to provide a high-caliber learning experience. With the completion of our internship program, you will take away many in-demand job skills. Additionally, all Kiva interns will gain exposure to foundational microfinance concepts and ongoing professional development tailored to your career goals. This position will also put you in contact with a wide array of employees around the world, giving you a jump start on networking opportunities.
This Kiva internship is a 6-month, part-time (32 hours per week), United States-based, remote volunteer position.
Kiva places interns within most departments of the organization. During recruitment, we evaluate your application and interests to match you to a specific team that will leverage your talents while providing you with an opportunity to develop and grow.
Although Kiva Interns range in age and experience, a common theme among our participants is a "can do" attitude as well as a desire and willingness to dive in and get their hands dirty.
Role overview:
Our team
The Impact team is responsible for defining, measuring, analyzing, and sharing the social impact of Kiva, for both internal and external stakeholders. As Kiva continues to refine its model, the Impact team also plays a central role in testing and evaluating loan innovation toward deeper impact, at scale -- an initiative known as Kiva Labs.
At this time, we can only consider applicants with authorization to work in the United States on a permanent, full-time basis; unfortunately we cannot provide visa sponsorship.
Primary responsibilities include:
This role will be centered around supporting the development of a Climate Smart Investment Strategy for Kiva
Support the development and implementation of internal and external surveys to gather information regarding the types of lending activities Kiva should prioritize

Conduct an internal audit of our environmentally-friendly loans to find gaps and areas for improvement

Based on the outcomes of the internal audit, begin the process of cleaning up Kiva's internal processes and categorizations

Collect secondary data sources to begin building an evidence library for specific outcomes and metrics

Assist with any external data sharing for communications and/or blogs related to Kiva's Climate Smart Investment Strategy
Preferred qualifications:
At least 21 years of age or older by August 8, 2023

Knowledge of, or passion for, developing solutions for people impacted by climate change

Experience or education in a research or data driven field such as economics, business, natural resources, political science, etc.

Interest in learning more about impact investing and impact assessment

Enthusiasm for creative problem-solving in complex environments

Able to work independently as well as part of a cross-functional and multi-cultural team

Flexible and able to contribute to multiple projects simultaneously, with the ability to meet deadlines

Comfortable managing complexity, ambiguity and change

Demonstrated ability in quantitative data management and analysis, report writing and editing, and visual presentation of research findings

Experience with Microsoft Excel, Word, and PowerPoint
Preferred:
Fluency in Spanish and/or French a plus

Experience in the UN's Sustainable Development Goals, sustainability, sustainable development, impact investing or microfinance

Experience in microcredit/microfinance and other financial products, economic empowerment and/or monitoring and evaluation

Experience working in multicultural environments

Experience reading and communicating the results of academic research

Experience working with survey data
What we offer:
Perks:
Professional development and skills workshops

Access to Kiva's network of Kiva Fellowship and Internship Alumni

Optional participation in Kiva's Employee Resource Groups (ERGs) and social activities such as happy hours and coffee chats

References are gladly given for successful participants
Kiva's Internship is a part-time volunteer position, however, to help offset some expenses, Kiva will provide a modest stipend of $800 a month (before taxes) to its volunteers. Please note that the stipend is considered taxable income and we expect interns to do their own research as to how this may affect their personal/tax implications.
The weekly time commitment for a Kiva Internship is 32 hours per week, from August 8, 2023 - January 31, 2024. Please make sure you have the availability to commit for the entire internship period before submitting an application.
A diverse and inclusive workplace where we learn from each other is an integral part of Kiva's culture. We actively welcome people of different backgrounds, experiences, abilities and perspectives. We are an equal opportunity employer and a great place to work. Join us and help us achieve our mission!
We will only accept applications directly from candidates. Kiva will not be responsible for any recruiting agency fees, absent a formal agreement.