Health and Nutrition Coordinator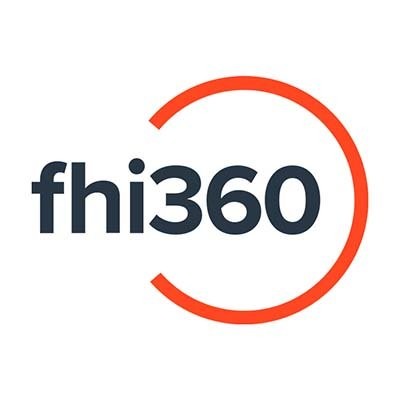 FHI 360
Mocha, Yemen
Posted on Thursday, November 16, 2023
Job Summary
The Health and Nutrition Coordinator is a core member of the Crisis Response Team and is one of the first staff members on the ground in humanitarian emergencies. Responsible for developing and leading the technical Health and Nutrition programming, representing the organization across the various H&N coordination mechanisms and play a critical role in ensuring the organization's emergency programming is responsive to the needs of disaster-affected populations. Ensure humanitarian activities are evidence-based and adhere to technical standards for the field. As circumstances demand, engage at all stages of an emergency, from the initial acute phase through to transition and recovery, and will support technical programs from assessment and conception through close-out and evaluation.
The position is based in Mokha, Taiz Governorate, Yemen, this duty station has been designated as an extreme risk and poses a heightened risk or direct threat to personal safety. Applicants should research this location and the associated risks before submitting an application.
This position will report directly to the Deputy Crisis Coordinator / Head of Programs and will share the implementation of different health activities.
Accountabilities
Deploy and lead the organization's humanitarian efforts in the Health and Nutrition sector in emergencies, from conception through implementation and onward to the transition phase, ensuring programming exceeds established quality criteria and technical standards.
Lead the design and implementation of the Health & Nutrition assessments in coordination with the MEAL department,
Provide technical guidance on appropriate Health and Nutrition activities and strategies, and devise

s

sector-specific response strategies for the acute and transitional phases of emergency operations in crisis-affected communities.
Assess the local

Health and Nutrition

infrastructure and service-provider capabilities, identify support needs, service gaps, and opportunities for partnership.
Assist with resource mobilization by designing, drafting, and reviewing concept notes and technical proposals for emergency

Health and Nutrition

operations and related programming, as required.
Develop partnerships and ensure effective coordination with local service providers, local government authorities, and international organizations operating in the

Health and Nutrition

sectors and attend national and regional cluster meetings.
Work with operations staff and partners to ensure commodities are procured, handled, and managed properly, in accordance with the organization's pharmaceutical supply-chain management protocols.
Engage UN agencies (UNICEF and WFP) to facilitate FHI 360 access to relevant nutritional supplies in project areas.
Lead Health and Nutrition program budgets, as assigned, including routine expense forecasting and pipeline analysis.
Determine staffing needs for Health and Nutrition programming, conduct recruitment in collaboration with management and home office technical staff, as necessary.
Management and technical oversight of

Health and Nutrition officers, pharmacists, and community volunteer supervisors

.
Liaise with HQ sector advisors for strategic purposes and technical support.
Regularly coordinate with other sectors to ensure an integrated, efficient, timely, and holistic response.
Applied Knowledge & Skills:
Ability to deploy to the field to austere and/or insecure locations with minimal infrastructure or amenities.
Skilled in developing responsive, evidence-based program designs, including budget development.
Knowledge of US Agency for International Development (USAID)/Bureau for Humanitarian Assistance (BHA) proposal guidelines essential.
Knowledge and application of Core Humanitarian Standards (CHS), Sphere standards and Red Cross/NGO Code of Conduct.
Experience coordinating complex

health and nutrition emergency response

programs with

a

wide variety of stakeholders

, in difficult or hard to reach locations.

Must be able to read, write, and speak fluent English.
Able to manage budgets and staff to meet targets and ensure a timely response.
Problem Solving & Impact
Works on problems of complex scope that require analysis and in-depth evaluation of variable factors.
Demonstrates good judgment in selecting methods, techniques, and evaluation criteria for obtaining results.
Networks with key internal and external personnel.
Supervision Given/Received
Determines methods and procedures on new projects and assignments.
Serves as team lead and supervises

8-14

lower level personnel.
Reports to the Deputy Crisis Response Coordinator/Head of Programs.
Education
Bachelor's Degree or its International Equivalent • Health, Human Development, International Development,

Psychology,

Social Sciences or Related Field.
For technical specialties in health and nutrition a Medical Degree (MD) or Registered Nurse (RN) with relevant nutrition component with experience in primary health care and

emergency nutrition (e.g. management of wasting, MIYCN-E)

d. .
Master or other advanced degree preferred.
Diversity and inclusion
Commitment to diversity and inclusion within the organization's workforce and programs.
Experience
Typically requires

at least 5-8 years

leading complex on site

health and nutrition

emergency response projects and/or programs experience in leading

emergencies, including first-phase response operations.
Significant background in leading humanitarian response initiatives, as well as community-based emergencies. Knowledge and application of Bureau of Humanitarian Assistance (BHA) and US Department of State Bureau of Population, Refugees, and Migration (State/PRM)

guidelines

preferred.
Skilled in developing responsive, evidence-based program designs, including budget development.
Prior work experience in a non-governmental organization (NGO), UN, government agency, or private company of progressive program management experience in humanitarian assistance or related industry experience in a relevant technical area.
Demonstrated experience in leading and running emergency nutrition responses integrated within the health sector
Familiar with and abide by Red Cross/Non-Government Organization (NGO) Code of Conduct.
Experience coordinating complex programs with

a

wide variety of stakeholders in difficult and hard to reach areas
Able to lead and manage staff in difficult environments to meet targets and ensure a timely response.
Ability to lead and forecast budgets and link with/follow procurement plans.
Experience working in Yemen and/or working in the Middle East preferred.
Typical Physical Demands
Ability to spend long hours looking at computer screen and doing repetitive work on a keyboard.

Ability to sit and stand for extended periods of time.
Ability to lift 5-50 lbs.
Ability to live and work in hardship location with minimal amenities.
Ability to travel to remote project field sites for regular project monitoring over rough terrain.
Technology to be Used
Laptop, Microsoft Office 365 (i.e. Word, Excel, PowerPoint, e-mail), office telephone, cell phone and printer/ copier.
Travel Requirements
This job posting summarizes the main duties of the job. It neither prescribes nor restricts the exact tasks that may be assigned to carry out these duties. This document should not be construed in any way to represent a contract of employment. Management reserves the right to review and revise this document at any time.
FHI 360 is an equal opportunity and affirmative action employer whereby we do not engage in practices that discriminate against any person employed or seeking employment based on race, color, religion, sex, sexual orientation, gender identity, national or ethnic origin, age, marital status, physical or mental disability, protected Veteran status, or any other characteristic protected under applicable law.
Our values and commitments to safeguarding: FHI 360 is committed to preventing any type of abuse, exploitation and harassment in our work environments and programs, including sexual abuse, exploitation and harassment. FHI 360 takes steps to safeguard the welfare of everyone who engages with our organization and programs and requires that all personnel, including staff members and volunteers, share this commitment and sign our code of conduct. All offers of employment will be subject to appropriate screening checks, including reference, criminal record and terrorism finance checks. FHI 360 also participates in the Inter-Agency Misconduct Disclosure Scheme (MDS), facilitated by the Steering Committee for Humanitarian Response. In line with the MDS, we will request information from job applicants' previous employers about any substantiated findings of sexual abuse, exploitation and/or harassment during the applicant's tenure with previous employers. By applying, job applicants confirm their understanding of these recruitment procedures and consent to these screening checks.
FHI 360 will consider for employment all qualified applicants, including those with criminal histories, in a manner consistent with the requirements of applicable state and local laws.

FHI 360 fosters the strength and health of its workforce through a competitive benefits package, professional development and policies and programs that support a healthy work/life balance. Join our global workforce to make a positive difference for others — and yourself.
Please click here to continue searching FHI 360's Career Portal.