Chief of Party - Morocco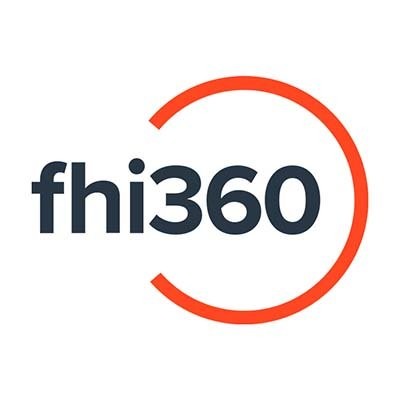 FHI 360
Administration, Operations
Morocco
Posted on Wednesday, November 15, 2023
Chief of Party–Morocco Bridge to Middle School Project
FHI 360 is a global development organization, with a rigorous, evidence-based approach to human development. Our team of professionals includes experts in health, nutrition, education, economic development, civil society, environment and research. FHI 360 operates from over 60 offices with more than 4000 employees in the United States and around the world. Our commitment to partnerships at all levels and our multi-disciplinary approach allows us to have a lasting impact on the people, communities and countries we serve by improving the lives of millions. We are currently seeking qualified candidates for the position of Chief of Party for the USAID-funded Bridge to Middle School Project. This position is based in Rabat Morocco.
Project Description
The Bridge project is a USAID-funded five-year systems-strengthening and capacity-building intervention that seeks to improve students' ability to master key skills in the upper primary and middle school ("junior secondary") grades.. Activities will address: a) the ability of teachers to teach critical thinking, and students to master literacy skills in upper primary and science skills in the upper primary grades; b) the ability of the Moroccan education system to provide high-quality literacy instruction in English and Arabic in the middle school years; and c) the ability of the Moroccan education system to provide high-quality science instruction in grades 4–9. Additionally, the project will build the capacity of our partners to directly respond to the development problems prioritized by the USAID Mission in Morocco.
Position Description
FHI 360 seeks a qualified candidate to serve as Chief of Party for the Bridge to Middle School project in Morocco. The Chief of Party will be responsible for overall implementation and oversight of the project and ensuring that the project delivers expected impact within agreed timelines. They will have demonstrated ability to work in complex environments, across different cultures, and lead diverse teams to deliver impact within agreed timelines.
Responsibilities
Serve as the project representative and primary liaison with USAID/Morocco, the Ministry of Education, implementing partners and other stakeholders in Rabat, Morocco and in the pilot regions.
Provide technical leadership and administrative oversight of the activity.
Manage staff and ensure activity meets stated performance standards and results and reporting requirements.
Ensure quality, timeliness, and efficiency of all products and activities generated under the activity.
Ensure the project complies with award terms and conditions, USAID policies and regulations, and systems are in place to mitigate risk of fraud, waste and abuse. S/he will take a leadership role in coordination among USAID and key stakeholders.
Lead the strategic planning for the program, ensuring close coordination with USAID AOR and program partners in the MOE.
Oversee and guide the development and revision of the curricula, lessons and materials. The COP will work in close coordination with the Deputy Chief of Party to lead a technical team of Subject Matter Experts of English Language Instruction; Arabic Instruction; and Science instruction.
Address agreement-related issues, including ensuring that FHI 360's financial controls and systems comply with generally accepted accounting practices that meet USAID standards, and that all project-procured materials and equipment are safeguarded and prudently and responsibly used.
Build and manage an effective project team to facilitate effective collaboration and communication, ensure clear roles and responsibilities and maintain clear lines of communication with project team members.
Identify implementation issues and risks in a timely manner and design appropriate adjustments.
Promote sustainability of project activities with effective networking, coordination and linkages to other programs, partners and counterparts, capacity building of project staff, and institutional strengthening of implementing partners and community-based organizations.
Required Qualifications
Spoken and written business proficiency in English and Arabic is required. French is desirable. Level 4 proficiency as defined by the Interagency Roundtable Language is preferred for all languages.
Master's degree (or foreign equivalent) in development studies, public administration, education, or a related field from an accredited university is highly preferred. Extensive work experience will be considered in lieu of degrees.

Typically requires a minimum of 10 years with project management experience.

At least five (5) years in a senior management or leadership position.
Strong experience in building the capacity of government entities.
Proven track record with complex relationship management.
Strong management, diplomacy, and mediation skills.
Leadership qualities, interpersonal skills, cross-cultural skills, and written and oral presentation skills.
Able to translate complex, technical concepts to a range of stakeholders, with
differing levels of knowledge.
Experience working in Morocco, the Middle East and North Africa region preferred.
Substantial work experience in all the technical areas mentioned below is highly desired and preference will be given to candidates that have experience in one or more of the following areas: development of curricula and teaching and learning materials, expertise in teacher professional development and/or systems strengthening in education, and curriculum development.
Experience leading policy dialogue, strategic planning, and implementation,
and national reform efforts.
Strong knowledge of, and commitment to, gender and social equity issues in education.
Demonstrated knowledge of United States Government rules, regulations, policies, and procedures as they relate to project and program compliance and reporting.
This job description summarizes the main duties of the job. It neither prescribes nor restricts the exact tasks that may be assigned to carry out these duties. This document should not be construed in any way to represent a contract of employment. Management reserves the right to review and revise this document at any time.
We offer competitive compensation and a package of exceptional benefits. Please visit the FHI 360 Career Center at http://www.fhi360.org/careers for a list of all open positions.
FHI 360 is an employer with equal opportunity and affirmative action. FHI 360 is committed to providing equal employment opportunities regardless of race, color, religion, gender, sexual orientation, national or ethnic origin, age, disability or veteran status in policies, programs, or activities.
This job posting summarizes the main duties of the job. It neither prescribes nor restricts the exact tasks that may be assigned to carry out these duties. This document should not be construed in any way to represent a contract of employment. Management reserves the right to review and revise this document at any time.
FHI 360 is an equal opportunity and affirmative action employer whereby we do not engage in practices that discriminate against any person employed or seeking employment based on race, color, religion, sex, sexual orientation, gender identity, national or ethnic origin, age, marital status, physical or mental disability, protected Veteran status, or any other characteristic protected under applicable law.
Our values and commitments to safeguarding: FHI 360 is committed to preventing any type of abuse, exploitation and harassment in our work environments and programs, including sexual abuse, exploitation and harassment. FHI 360 takes steps to safeguard the welfare of everyone who engages with our organization and programs and requires that all personnel, including staff members and volunteers, share this commitment and sign our code of conduct. All offers of employment will be subject to appropriate screening checks, including reference, criminal record and terrorism finance checks. FHI 360 also participates in the Inter-Agency Misconduct Disclosure Scheme (MDS), facilitated by the Steering Committee for Humanitarian Response. In line with the MDS, we will request information from job applicants' previous employers about any substantiated findings of sexual abuse, exploitation and/or harassment during the applicant's tenure with previous employers. By applying, job applicants confirm their understanding of these recruitment procedures and consent to these screening checks.
FHI 360 will consider for employment all qualified applicants, including those with criminal histories, in a manner consistent with the requirements of applicable state and local laws.

FHI 360 fosters the strength and health of its workforce through a competitive benefits package, professional development and policies and programs that support a healthy work/life balance. Join our global workforce to make a positive difference for others — and yourself.
Please click here to continue searching FHI 360's Career Portal.