EpiC Tajikistan Monitoring, Evaluation, Accountability and Learning Advisor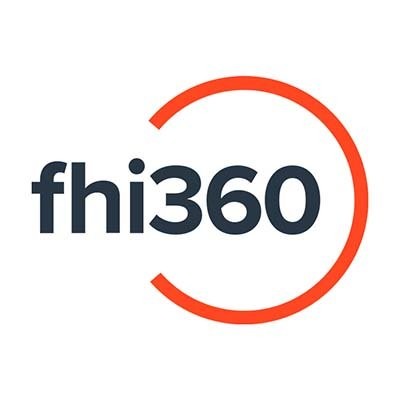 FHI 360
Dushanbe, Tajikistan
Posted on Tuesday, November 14, 2023
FHI 360 is a non-profit human development organization dedicated to improving lives in lasting ways by advancing integrated, locally driven solutions. Our staff includes experts in Health, Education, Nutrition, Environment, Economic Development, Civil Society, Gender, Youth, Research and Technology; creating a unique mix of capabilities to address today's interrelated development challenges. FHI 360 serves more than 60 countries, all 50 U.S. states and all U.S. territories.
We are currently seeking qualified candidates for the position of EpiC Tajikistan Monitoring, Evaluation, Accountability and Learning (MEAL) Advisor in support of the Meeting Targets and Maintaining Epidemic Control (EpiC) HIV and Global Health Security Program (GHSP) projects in Tajikistan. The position will be based in Dushanbe, Tajikistan.
EpiC Central Asia Project Description:
EpiC is an eight-year global project funded by the U.S. President's Emergency Plan for AIDS Relief (PEPFAR) and the U.S. Agency for International Development (USAID). EpiC is dedicated to achieving and maintaining HIV epidemic control and the project provides strategic technical assistance (TA) and direct service delivery (DSD) to break through barriers to 95-95-95 and promote self-reliant management of national HIV programs by improving HIV case-finding, prevention, and treatment programming. After the onset of the COVID-19 pandemic, EpiC was also modified to start implementing COVID-19 response activities.
In 2023, EpiC expanded its portfolio to strengthen global, regional, and local public health systems to effectively prevent, detect, and respond to infectious diseases, building on broad experience and existing capabilities that align with the global health security priorities, National Action Plans for Health Security (NAPHS), and USAID goals.
GHS Project Description:
EpiC received funds from USAID in 2023 to start a new GHSP project in Tajikistan. Designed to help the country better respond to any possible future pandemic, this new program will assist Tajikistan to detect infectious disease threats early, respond rapidly and effectively to new outbreaks, and prevent those outbreaks that are avoidable.
Job description:
The EpiC Tajikistan MEAL Advisor will lead the country-level monitoring, evaluation, accountability and learning activities for the EpiC Tajikistan project under the oversight of the EpiC Tajikistan Project Director and in close collaboration with Regional and HQ Strategic Information (SI) / MEAL teams. Provides strategic oversight and operational leadership for MEAL through technical guidance, supports and assures the technical quality of all projects, design and manage MEAL systems.
Responsibilities:
The EpiC Tajikistan MEAL Advisor will be responsible for the following tasks:
To be the country technical lead responsible for all MEAL activities related to the HIV and GHS program, including all collecting, monitoring, evaluation, analytics, and reporting of performance and results.
Work closely with the project leadership and country-level programs team to enhance/develop and manage MEAL systems to monitor service delivery and performance in order to plan services more effectively and to meet reporting requirements.
Ensure technical quality of project implementation, deliverables and knowledge products, including via a technical quality assurance system to ensure ongoing program improvement and reaching of targets.
Lead the country SI team, ensuring program data are tracked, verified and supporting documentation is maintained and reported to the EpiC leadership, FHI 360 HQ, USAID/PEPFAR information systems.
Lead efforts to strengthen monitoring and evaluation, accountability and learning and performance reporting across the country, which includes working with program sub-grantees and key stakeholders to monitor, document and analyze the performance of their services and activities, provide technical guidance and ensure data quality.
Be the technical lead in development of quality project work plans, reports, ad-hoc technical reports, evaluation plans for baseline, endline, and data analysis.
Identify MERL technical assistance (TA) needs of SI team, partners, facilities and/or government counterparts and provide/organize TA through training, mentorship, and/or on-site supervision.
Ensure the integration of MEAL activities into relevant project components, ensuring the safety and security of the project/program data, assure the compliance of all programmed accountability activities inside the MEAL and the requirements of the award/agreement.
Provide technical support to research design and conduct, such as reviewing developing protocols and data collection tools, study reports, manuscripts/conference abstracts.
Liaise effectively with relevant technical advisers and counterparts responsible for country-level strategic information, monitoring and evaluation and support coordination.
Continuously update, maintain a dialogue and quality technical exchange with Regional and HQ Strategic Information (SI) / MEAL teams and research staff.
Performs other relevant duties as assigned.
Required Qualifications:
The following are the minimum qualifications for this position:
Master's degree or its international equivalent in public health, epidemiology, social science, monitoring and evaluation, statistics, analytics or other relevant discipline;
Minimum of six years working on designing, establishing, and managing monitoring and evaluation systems, ensuring data quality, and analyzing data to support performance improvement of programs, preferable involving health systems strengthening and capacity strengthening;
Demonstrated expertise in data analysis, managing online databases to ensure easy access to data and data reports; experience in Power BI preferred;
Previous experience working with USAID or PEPFAR supported program is preferable;
Demonstrated ability to perform complex data analyses and make clear recommendations based on findings;
Demonstrated ability to portray complex data sets in easy to understand formats including visualizations;
Demonstrated working knowledge of the Tajikistan's health and social service information systems and monitoring and evaluation processes as it relates to data collection for performance-based reporting;
Previous experience on building capacity on MEAL related areas;
Supervisory experience is required;
English, Russian and Tajik language fluency is required;
Excellent report writing, analytical and communication skills, including oral presentation skills.
Travel Requirements:
25-30%, mostly within Tajikistan.
Position is open to Tajik nationals or individuals who have the legal authority to work in Tajikistan.
This job description summarizes the main duties of the job. It neither prescribes nor restricts the exact tasks that may be assigned to carry out these duties. This document should not be construed in any way to represent a contract of employment. Management reserves the right to review and revise this document at any time.
This job posting summarizes the main duties of the job. It neither prescribes nor restricts the exact tasks that may be assigned to carry out these duties. This document should not be construed in any way to represent a contract of employment. Management reserves the right to review and revise this document at any time.
FHI 360 is an equal opportunity and affirmative action employer whereby we do not engage in practices that discriminate against any person employed or seeking employment based on race, color, religion, sex, sexual orientation, gender identity, national or ethnic origin, age, marital status, physical or mental disability, protected Veteran status, or any other characteristic protected under applicable law.
Our values and commitments to safeguarding: FHI 360 is committed to preventing any type of abuse, exploitation and harassment in our work environments and programs, including sexual abuse, exploitation and harassment. FHI 360 takes steps to safeguard the welfare of everyone who engages with our organization and programs and requires that all personnel, including staff members and volunteers, share this commitment and sign our code of conduct. All offers of employment will be subject to appropriate screening checks, including reference, criminal record and terrorism finance checks. FHI 360 also participates in the Inter-Agency Misconduct Disclosure Scheme (MDS), facilitated by the Steering Committee for Humanitarian Response. In line with the MDS, we will request information from job applicants' previous employers about any substantiated findings of sexual abuse, exploitation and/or harassment during the applicant's tenure with previous employers. By applying, job applicants confirm their understanding of these recruitment procedures and consent to these screening checks.
FHI 360 will consider for employment all qualified applicants, including those with criminal histories, in a manner consistent with the requirements of applicable state and local laws.

FHI 360 fosters the strength and health of its workforce through a competitive benefits package, professional development and policies and programs that support a healthy work/life balance. Join our global workforce to make a positive difference for others — and yourself.
Please click here to continue searching FHI 360's Career Portal.