EpiC Kazakhstan Project Specialist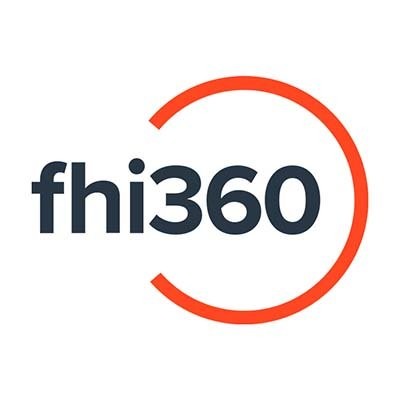 FHI 360
Almaty, Kazakhstan
Posted on Monday, November 13, 2023
FHI 360 is a nonprofit human development organization dedicated to improving lives in lasting ways by advancing integrated, locally driven solutions. Our staff includes experts in Health, Education, Nutrition, Environment, Economic Development, Civil Society, Gender, Youth, Research and Technology; creating a unique mix of capabilities to address today's interrelated development challenges. FHI 360 serves more than 60 countries, all 50 U.S. states and all U.S. territories. We are currently seeking qualified candidates for the position of EpiC Kazakhstan Project Specialist. The position will be based in Almaty or Ust-Kamenogorsk, Pavlodar, Kazakhstan.
EpiC Central Asia Region Project Description:
Meeting Targets and Maintaining Epidemic Control (EpiC) is a five-year global project funded by the U.S. President's Emergency Plan for AIDS Relief (PEPFAR) and the U.S. Agency for International Development (USAID). EpiC is dedicated to achieving and maintaining HIV epidemic control and the project provides strategic technical assistance (TA) and direct service delivery (DSD) to break through barriers to 95-95-95 and promote self-reliant management of national HIV programs by improving HIV case-finding, prevention, and treatment programming. FHI 360 through EpiC has launched a new multi-year project in Central Asia which has been implemented in Tajikistan, Kyrgyzstan and Kazakhstan. Building on the successes to date in the three countries, EpiC focuses on expanding HIV case finding in the community, and treatment initiation, adherence, and retention support for people living with HIV (PLHIV), with a focus on select key population (KP) groups. While EpiC takes a regional approach in the overarching management of the Central Asia project, each country has its own respective targets, priority focus areas and expected deliverables.
Job Description
The EpiC Kazakhstan Project Specialist will provide support for program implementation of the EpiC Kazakhstan project. Reporting to the EpiC Central Asia Technical Advisor, they will be working closely with the EpiC global technical team, provide technical assistance (TA) to ensure successful implementation of the work plan and achievement of the project's targets and goals. They will be responsible for the development of deliverables and reports for the program and ensure their timely and quality submissions to the EpiC Kazakhstan Project Director. The Project Specialist will provide guidance to the assigned CBO subpartners to ensure timely results against project targets. They will also work closely with the EpiC community partners to provide ongoing direct technical support during field visits to the implementation sites. With a focus on the most at-risk KP, the Project Specialist will support the program staff to build demand for, and ensure delivery of, high-quality community-based HIV prevention, care, and treatment services to PLHIV and KP under a differentiated service delivery (DSD) approach. This will include design, implementation and active monitoring of targeted recruitment strategies (including HIV self-testing, index testing and risky network referral) to improve HIV testing uptake and case-finding rates among highest-risk KP subpopulations, development of community-based ART models to improve rapid treatment uptake and viral load suppression, and demand generation for scale up of HIV pre-exposure prophylaxis (PrEP) services. They will be responsible for the technical inputs to the annual work planning at the country level, will take the lead in developing guidelines/policies for the institutionalization of community-based and KP-led service delivery models, will participate in technical thought leadership both at the regional and country levels. They will liaise closely with the EpiC leadership across the EpiC CAR countries and at the global level to assess and adapt best practices to increase case finding, ensure linkage and adherence to HIV treatment.
Suitably qualified candidates openly living with HIV and/or who are representative of key populations affected by HIV are actively encouraged to apply.
Position Responsibilities:
Provides TA and capacity building including support for the overall design, implementation, and monitoring and evaluation of PLHIV and KP-focused HIV prevention, care, and treatment activities in Kazakhstan under a DSD model.
Based on the available Global EpiC's guides and materials develops/adapts models for introduction and scale-up of community-based HIV prevention (including PrEP), testing, treatment and care services for key populations. Lead capacity building activities for EpiC subpartners.
Works with implementing partners to actively monitor and proactively adjust face-to-face and virtual recruitment strategies to increase coverage, HIV testing uptake, and case-finding among KPs populations and especially highest-risk, underserved subpopulation. Provide ongoing direct technical support to community partners during field visits to the implementation sites.
Provides technical assistance, capacity building, mentorship and supportive supervision for the subaward management, technical issues and other FHI 360 processes and procedures.
Monitors and addresses programmatic issues in a timely manner and keeping senior project management apprised of activity progress.
Provides support to the EpiC KZ Project Director in the development of annual workplans and quarterly reporting, smooth program implementation, tracking performance against project timelines, objectives, and deliverables.
Coordinates the planning of technical assistance for local CBO subawardees in technical issues, as needed.
Works with the Strategic Information team to monitor and evaluate the progress and impact of HIV interventions to track programmatic performance by KP cascade and to design and implement corrective actions where interventions and strategies do not deliver the anticipated outcomes.
Works closely with the Finance team to track performance against budget, project timelines, objectives, and deliverables.
Coordinates preparation and submission of the EpiC Kazakhstan project progress reports to the EpiC KZ Project Director.
Coordinates with the Regional Communications Manager to develop/adapt, test and deliver targeted social and behavior change communications messaging, products and activities to increase demand for services across the HIV cascade.
Coordinates the response to programmatic and technical needs and requirements generated from project leadership and the donor.
Contributes to the preparation, review/approvals process, and submission of materials on behalf of the EpiC Kazakhstan project for presentation at academic conferences and/or publication in peer-reviewed journals.
Performs other duties as assigned.
Minimum Qualifications:
Bachelor's degree or its international equivalent in public health or a related field (Master's degree preferred)
Minimum of six years of experience in technical assistance and capacity building for multi-year international health and HIV sector development projects; experience working on KP programs preferred.
Experience in designing and implementing KP focused HIV/AIDS prevention, care and treatment projects, including ART and PrEP.
Demonstrated experience working independently with initiative to manage high volume workflow, being responsive to partners and donors, and troubleshooting issues.
Demonstrated ability to establish and maintain productive working relationships with a wide network of partners and stakeholders.
Sensitivity to cultural differences and understanding of the political and ethical issues surrounding people living with HIV/AIDS and KP.
Ability to work well with others and to develop and maintain compatibility among project partners, staff, sub-partners, consultants, and recipients of assistance.
Knowledge of PEPFAR programming and reporting preferred.
English and Russian language fluency required; Kazakh fluency preferred.
Travel Requirements:
30%, mostly within the Kazakhstan
The position is open to Kazakhstan residents and will be based in Almaty or Ust-Kamenogorsk, Pavlodar, Kazakhstan.
This job description summarizes the main duties of the job. It neither prescribes nor restricts the exact tasks that may be assigned to carry out these duties. This document should not be construed in any way to represent a contract of employment. Management reserves the right to review and revise this document at any time.
This job posting summarizes the main duties of the job. It neither prescribes nor restricts the exact tasks that may be assigned to carry out these duties. This document should not be construed in any way to represent a contract of employment. Management reserves the right to review and revise this document at any time.
FHI 360 is an equal opportunity and affirmative action employer whereby we do not engage in practices that discriminate against any person employed or seeking employment based on race, color, religion, sex, sexual orientation, gender identity, national or ethnic origin, age, marital status, physical or mental disability, protected Veteran status, or any other characteristic protected under applicable law.
Our values and commitments to safeguarding: FHI 360 is committed to preventing any type of abuse, exploitation and harassment in our work environments and programs, including sexual abuse, exploitation and harassment. FHI 360 takes steps to safeguard the welfare of everyone who engages with our organization and programs and requires that all personnel, including staff members and volunteers, share this commitment and sign our code of conduct. All offers of employment will be subject to appropriate screening checks, including reference, criminal record and terrorism finance checks. FHI 360 also participates in the Inter-Agency Misconduct Disclosure Scheme (MDS), facilitated by the Steering Committee for Humanitarian Response. In line with the MDS, we will request information from job applicants' previous employers about any substantiated findings of sexual abuse, exploitation and/or harassment during the applicant's tenure with previous employers. By applying, job applicants confirm their understanding of these recruitment procedures and consent to these screening checks.
FHI 360 will consider for employment all qualified applicants, including those with criminal histories, in a manner consistent with the requirements of applicable state and local laws.

FHI 360 fosters the strength and health of its workforce through a competitive benefits package, professional development and policies and programs that support a healthy work/life balance. Join our global workforce to make a positive difference for others — and yourself.
Please click here to continue searching FHI 360's Career Portal.