Monitoring, Evaluation and Learning (MEL) Lead (Rwanda)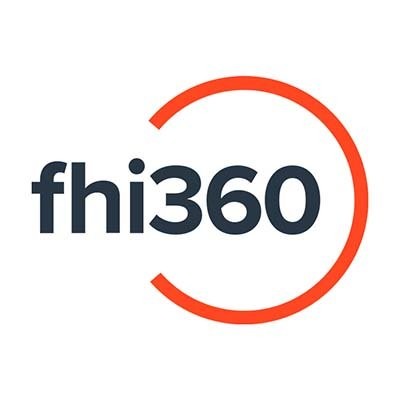 FHI 360
Rwanda
Posted on Saturday, November 11, 2023
FHI 360 is a global organization that mobilizes research, resources and relationships so people everywhere can access the opportunities they need to lead full, healthy lives. With collaborations in over 60 countries, we work directly with local leaders to advance social and economic equity, improve health and well-being, respond to humanitarian crises and strengthen community resilience.
We are currently seeking qualified candidates for the position of Monitoring, Evaluation and Learning (MEL) Lead for the upcoming FCDO Rwanda Girls in Rwanda Learn (GIRL) Activity.
This full-time position will be based in Kigali, Rwanda and is contingent upon award.
Project Description
Girls in Rwanda Learn (GIRL) (2023 – 2030) is the FCDO's new bilateral education program in Rwanda. The program will support marginalized girls and children with disabilities to return to school, stay in school and learn. It will improve teaching pedagogy, which will in turn improve foundational learning outcomes in English and math for girls and boys. The program will reduce drop out and improve transition to lower secondary/other learning opportunities, particularly for girls and children with disabilities.
The MEL Lead will be responsible for all MEL activity required from the GIRL program implementer to support successful achievement of GIRL program outcomes. This includes co-leading development of the program's overall MEL strategy, leadership, and management of day-to-day monitoring activity, and for managing the relationship with the third-party Research and Evidence (R&E) supplier that will be appointed by FCDO.
The MEL Lead will provide thought leadership and technical guidance, and lead implementation of MEL activities and systems including development and roll-out of tools and processes.
The MEL Lead will be a senior MEL professional with prior experience of leading the MEL function on large-scale and complex education programs.
Job Summary/Responsibilities
Work with R&E supplier to finalize the MEL strategy, involving wider GIRL team as appropriate.

Continue to work closely with the R&E supplier to ensure that the MEL strategy is updated and remains aligned with the program theory of change, log frame and value-for-money monitoring.
Implementation monitoring:
Work closely with colleagues from across the team to:
Design an overarching monitoring framework to monitor day-to-day performance of GIRL interventions.

Create and manage monitoring plans for the different program components. For the GIRL Innovation Fund component, work closely with Fund staff to design and implement a grantee monitoring system that will meet FCDO requirements and feed into the R&E supplier's overarching fund-level monitoring and evaluation.

Co-design monitoring tools, select indicators, and determine field monitoring responsibilities.

Undertake periodic reviews of the program monitoring framework and update according to findings.
Develop systems for the timely and efficient collection, management, analysis and reporting of valid and reliable programmatic reporting data. This includes making decisions on software and analytical tools.

Work with program partners to gather, quality assure and analyze partner-generated data.

Ensure systems are in place to collect monitoring data and any data required for third-party R&E supplier assessment purposes.

Oversee data collection ensuring adherence with required quality standards and international best practice and FCDO ethical standards.

Lead on production of monitoring reports.

Contribute to other FCDO reports including quarterly and annual reports.
Put systems and processes in place to generate data, knowledge, and insights to inform program adaptation decision-making and action.

Facilitate learning and adaptation sessions with program team and other stakeholders.
Provide oversight, guidance and support to GIRL team members, consortium partners and Innovation Fund grantees on MEL requirements and standards.
Provide guidance on information systems for QA, as well as best practices for documentation and reporting.

Ensure that the tools selected for assessment are internationally recognized.

Provide QA of Innovation Fund grantee's MEL on their grants.
Lead, oversee and/or support production and dissemination of any internal evaluation, research or evidence synthesis pieces (in collaboration with wider GIRL team and/or the R&E supplier).

Lead on communication of results and evidence to internal and external stakeholders in English and Kinyarwanda as needed.
Master's degree or equivalent professional experience in evaluation, demography, social science, economics, or other relevant discipline.

At least 8 years of experience related to monitoring, evaluating, and reporting on education or social-sector programs required; at least 5 years of MEL experience in the education sector.

Proficiency with relevant software (e.g., Excel, ODK/Kobo, PowerBi, Stata, SAS, SPSS, Epi Info, Atlas).

Demonstrated expertise in rigorous quantitative and qualitative methods, research, management information systems, reporting, data quality analysis and data analysis.

Experience working with tools including EGRA, EGMA, LEGRA, LARS.

Experience in design and implementation of MEL systems for FCDO-funded projects.

Expertise in education research and/or integrating gender equality and social inclusion into MEL systems.

Experience with Test-Learn-Adapt frameworks and related data utilization strongly preferred.

Ability to work effectively and collaboratively with stakeholder counterparts, partners and FHI 360 HQ counterparts
Solid report writing, analytical, and communication skills, including oral presentation skills; ability to articulate technical information clearly and effectively to both technical and non-technical audiences

Solid facilitation skills for training enumerators, counterparts and project and partner staff; additional experience building the capacity of local partners preferred

Ability to collaborate effectively with program staff and supervise and develop junior staff.

Experience in the education sector in Rwanda or the region strongly preferred.

Oral and written fluency required in English and Kinyarwanda.

Oral and written fluency preferred in French.
This job posting summarizes the main duties of the job. It neither prescribes nor restricts the exact tasks that may be assigned to carry out these duties. This document should not be construed in any way to represent a contract of employment. Management reserves the right to review and revise this document at any time.
FHI 360 is an equal opportunity and affirmative action employer whereby we do not engage in practices that discriminate against any person employed or seeking employment based on race, color, religion, sex, sexual orientation, gender identity, national or ethnic origin, age, marital status, physical or mental disability, protected Veteran status, or any other characteristic protected under applicable law.
Our values and commitments to safeguarding: FHI 360 is committed to preventing any type of abuse, exploitation and harassment in our work environments and programs, including sexual abuse, exploitation and harassment. FHI 360 takes steps to safeguard the welfare of everyone who engages with our organization and programs and requires that all personnel, including staff members and volunteers, share this commitment and sign our code of conduct. All offers of employment will be subject to appropriate screening checks, including reference, criminal record and terrorism finance checks. FHI 360 also participates in the Inter-Agency Misconduct Disclosure Scheme (MDS), facilitated by the Steering Committee for Humanitarian Response. In line with the MDS, we will request information from job applicants' previous employers about any substantiated findings of sexual abuse, exploitation and/or harassment during the applicant's tenure with previous employers. By applying, job applicants confirm their understanding of these recruitment procedures and consent to these screening checks.
FHI 360 will consider for employment all qualified applicants, including those with criminal histories, in a manner consistent with the requirements of applicable state and local laws.

FHI 360 fosters the strength and health of its workforce through a competitive benefits package, professional development and policies and programs that support a healthy work/life balance. Join our global workforce to make a positive difference for others — and yourself.
Please click here to continue searching FHI 360's Career Portal.