Senior Advisor for Organizational Evaluation and Evidence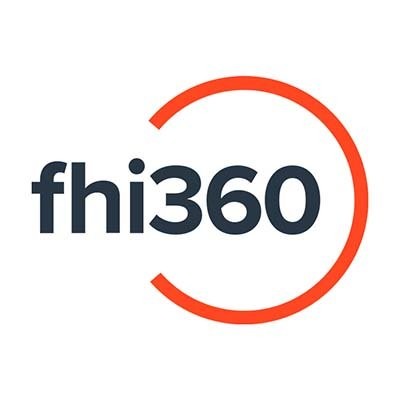 FHI 360
Washington, DC, USA
Posted on Friday, November 10, 2023
FHI 360 seeks a Senior Advisor for Organizational Evaluation and Evidence to design and lead activities for strengthening FHI 360's evidence and learning systems at the corporate level. The initiative to strengthen evidence and learning systems is one of the nine strategic change initiatives outlined in FHI 360's FY2023-25 organizational strategy. This new position sits in the Strategy, Innovation, and Evidence Office (SIEO) which is housed within the Office of the Chief Executive Officer and led by the Chief Strategy and Evidence Officer (CSEO.) The Senior Advisor will work closely with the CSEO and other members of the SIEO team and will also collaborate extensively with teams across the organization.
The duties of the Senior Advisor for Organizational Evaluation and Evidence will include but not be limited to: developing an evaluation policy for internal evaluations and designing and coordinating cross-project evaluations; populating and maintaining a database of internal and third-party project evaluations for FHI 360 projects; establishing processes for analyzing internal and third-party project evaluations to promote ongoing organizational learning; identifying and developing tools for collecting and analyzing stakeholder feedback, including from project participants, recipients, and partners; supporting processes to document evidence that supports advocacy positions in collaboration with the Corporate Impact Office; collaborating with operational leadership to identify evidence gaps for approaches aligned to the organization's strategic ambition; participating in evidence review research; and promoting evidence production and use in projects and proposals, including by contributing to and editing the R&E Search for Evidence blog and directing the Evidence that Matters research seminar series.
The Senior Advisor for Organizational Evaluation and Evidence will combine intellectual creativity with demonstrated expertise in program evaluation covering the spectrum of methodologies, survey design and implementation, systematic review and evidence synthesis methodologies, and data analysis. The successful candidate will be an accomplished leader with experience in developing and implementing organizational processes, communicating organizational policies, and structuring and maintaining information databases. The ideal candidate will also have experience with designing dashboards. The Senior Advisor, Organizational Evaluation and Evidence will be a strong communicator and collaborator with demonstrated excellence in written and spoken communication and a passion for high-quality evaluation and organizational learning.
The Senior Advisor for Organizational Evaluation and Evidence will report directly to the CSEO and work closely with other members of the SIEO, including supporting other SIEO functions, such as social impact data collection and measurement, the corporate performance dashboard, and innovation – especially evidence use in innovation. The Senior Advisor may supervise a small number of junior level staff, including interns, and will be expected to contribute to mentoring of all team members.
This is a hybrid position, with one day per week in the Washington DC office. Please include a cover letter with your application.
Education and Experience
Master's Degree or its international equivalent in social sciences, evaluation or other relevant field, including significant training in statistics or econometrics. PhD preferred.

12+ years of relevant experience in evaluation, survey design, measurement, evidence review and data analysis, including experience with project evaluations using various methodologies.

Relevant publications, presentations, reports, and manual/tool development.

Prior work experience in a non-governmental organization (NGO), government agency, or private organization.

International development or overseas experience.

Familiarity with project monitoring, evaluation, and learning requirements and practices.
Typical Physical Demands
Typical office environment.

Ability to spend long hours looking at computer screen and doing repetitive work on a keyboard.

Ability to remain in a stationary position 50% of the time.
Technology to be Used
Computer/Laptop, Microsoft applications (i.e., Office 365, SharePoint, Teams), Zoom, applicable programming and data analysis software, cell phone/mobile technology, and standard office equipment.
Travel Requirements
The expected hiring salary range for this role is listed below. FHI 360 pay ranges represent national averages that vary by geographic location. When determining an offer amount, FHI 360 factors in multiple considerations, including but not limited to: relevant years of experience and education possessed by the applicant, internal equity, business sector, and budget.
Base salary is only one component of our offer. FHI 360 contributes 12% of monthly base pay to a money purchase pension plan account. Additionally, all US based staff working full-time, which is calculated at 40 hours/week, receive 18 days of paid vacation per year, 12 sick days per year, and 11 holidays per year. Paid time off is reduced pro rata for employees working less than a full-time schedule.
Hiring Salary Range: $70,000 - $160,000
This job posting summarizes the main duties of the job. It neither prescribes nor restricts the exact tasks that may be assigned to carry out these duties. This document should not be construed in any way to represent a contract of employment. Management reserves the right to review and revise this document at any time.
FHI 360 is an equal opportunity and affirmative action employer whereby we do not engage in practices that discriminate against any person employed or seeking employment based on race, color, religion, sex, sexual orientation, gender identity, national or ethnic origin, age, marital status, physical or mental disability, protected Veteran status, or any other characteristic protected under applicable law.
Our values and commitments to safeguarding: FHI 360 is committed to preventing any type of abuse, exploitation and harassment in our work environments and programs, including sexual abuse, exploitation and harassment. FHI 360 takes steps to safeguard the welfare of everyone who engages with our organization and programs and requires that all personnel, including staff members and volunteers, share this commitment and sign our code of conduct. All offers of employment will be subject to appropriate screening checks, including reference, criminal record and terrorism finance checks. FHI 360 also participates in the Inter-Agency Misconduct Disclosure Scheme (MDS), facilitated by the Steering Committee for Humanitarian Response. In line with the MDS, we will request information from job applicants' previous employers about any substantiated findings of sexual abuse, exploitation and/or harassment during the applicant's tenure with previous employers. By applying, job applicants confirm their understanding of these recruitment procedures and consent to these screening checks.
FHI 360 will consider for employment all qualified applicants, including those with criminal histories, in a manner consistent with the requirements of applicable state and local laws.

FHI 360 fosters the strength and health of its workforce through a competitive benefits package, professional development and policies and programs that support a healthy work/life balance. Join our global workforce to make a positive difference for others — and yourself.
Please click here to continue searching FHI 360's Career Portal.