Deputy Chief of Party - Djibouti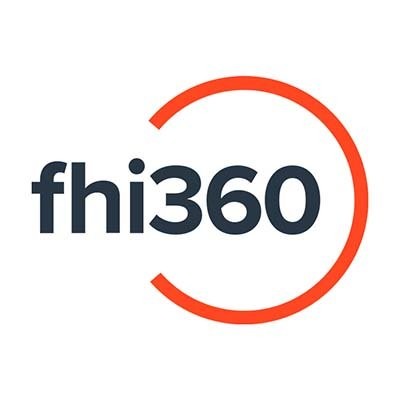 FHI 360
Administration, Operations
Djibouti
Posted on Thursday, November 2, 2023
We are currently seeking qualified candidates for the position of Deputy Chief of Party for a USAID-funded early education activity.
Project Description:
The Djibouti Basic Education Project will be funded by the U.S. Agency for International Development (USAID). Its aim is to work with the Government of Djibouti to improve the enrolment, completion and achievement of children in primary school. These activities include 1) improving access to basic education, including implementing strategies to include and engage families and communities in children's learning; 2) improving the quality of teaching, especially in reading and mathematics at the primary level, and supporting the professional development of teachers, principals and supervisors; and 3) the use of results-based management (RBM) techniques by MENFOP to steer the system at the basic level, and how information and communication technologies for education (TIC4E) could be used to strengthen teaching, learning, and monitoring and evaluation. The project will take place in Djibouti, with an anticipated duration of five years.
Job Description:
The Deputy Chief of Party (DCOP), under the supervision of the Chief of Party (COP) will assist the PM in all financial, management and operational responsibilities, as well as coordinating all project activities. He/she will assist in the development of the vision, strategy, and technical direction of the overall project. The DCOP will make operational and management decisions, ensuring synergies between technical components and the quality and completion of reports and deliverables on schedule. He/she will work with the COP and Ministry of Education officials to support operationalization of a policy framework for basic education, including the implementation of assessment protocols, appropriate indicators for reading and math, and instructional time on the school calendar. The DCOP will also contribute to advocacy efforts to improve access and quality of education for all students. *This position is contingent upon funder award and approval.
Job Responsibilities:
Support the COP in the overall management of the program.
Provide technical and managerial leadership in the areas of organization, capacity building, monitoring/evaluation, quality teaching and learning, and community and family participation.
Ensure that program implementation complies with FHI 360 policies/procedures, Government of Djibouti and USAID rules/regulations, notably with regard to the relationship between technical activities and financial management.
Ensure program quality assurance and impact assessment through monitoring and evaluation of interventions, and sustained knowledge gathering and sharing through periodic evaluations.
Establish relationships and coordinate with key stakeholders, including USAID, the Government of Djibouti, provincial governments, and local non-governmental organizations (NGOs) and civil society organizations (CSOs).
Coordinate the preparation of project reports, including quarterly and annual reports, results reports, and workplans. Contribute to success stories and other project reporting and documentation.
Provide technical and managerial supervision to the specialists in charge of three components of the project.
Work closely with the M&E specialist to develop a research plan, analyze project data, identify key challenges, and use them to inform policy analysis and revision.
Develop and maintain good collaborative relationships with government agencies, other projects/implementation partners, pedagogical councils and inspectors, school principals, parent associations and civil society organizations to establish collaborative work processes, improve program quality and effectiveness, and serve as a competent resource in the field of basic education.
Represent the project and FHI 360 at professional meetings and conferences.
Work in collaboration with the Gender and Social Inclusion Specialist to ensure that gender equity and inclusive education are considered in all aspects of project implementation.

Experience Required:
Bachelor's degree in education, international development or relevant field required; however a Master's degree is strongly preferred.

At least 10 years' experience in implementing educational projects and/or initiatives.

Experience in all three components and in-depth expertise in at least one of the three, as well as experience in gender equity and M&E issues.

Experience in helping governments develop standards and benchmarks for monitoring student progress.

Good working relationships with representatives of the various departments and branches of the Ministry.

Proven ability to lead a team and to work with a variety of colleagues.

Experience in developing, implementing, and analyzing studies required; experience in reading and mathematics preferred.

Strong ability to negotiate, work collaboratively with different stakeholders, and use an adaptive approach to achieve results.

Excellent oral and written communication skills in French required.

Excellent oral and written communication skills in English preferred
This job posting summarizes the main duties of the job. It neither prescribes nor restricts the exact tasks that may be assigned to carry out these duties. This document should not be construed in any way to represent a contract of employment. Management reserves the right to review and revise this document at any time.
FHI 360 is an equal opportunity and affirmative action employer whereby we do not engage in practices that discriminate against any person employed or seeking employment based on race, color, religion, sex, sexual orientation, gender identity, national or ethnic origin, age, marital status, physical or mental disability, protected Veteran status, or any other characteristic protected under applicable law.
Our values and commitments to safeguarding: FHI 360 is committed to preventing any type of abuse, exploitation and harassment in our work environments and programs, including sexual abuse, exploitation and harassment. FHI 360 takes steps to safeguard the welfare of everyone who engages with our organization and programs and requires that all personnel, including staff members and volunteers, share this commitment and sign our code of conduct. All offers of employment will be subject to appropriate screening checks, including reference, criminal record and terrorism finance checks. FHI 360 also participates in the Inter-Agency Misconduct Disclosure Scheme (MDS), facilitated by the Steering Committee for Humanitarian Response. In line with the MDS, we will request information from job applicants' previous employers about any substantiated findings of sexual abuse, exploitation and/or harassment during the applicant's tenure with previous employers. By applying, job applicants confirm their understanding of these recruitment procedures and consent to these screening checks.
FHI 360 will consider for employment all qualified applicants, including those with criminal histories, in a manner consistent with the requirements of applicable state and local laws.

FHI 360 fosters the strength and health of its workforce through a competitive benefits package, professional development and policies and programs that support a healthy work/life balance. Join our global workforce to make a positive difference for others — and yourself.
Please click here to continue searching FHI 360's Career Portal.