Director, Security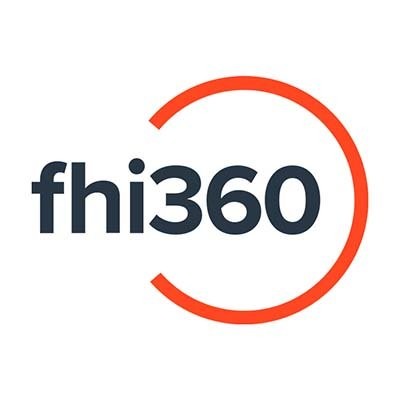 FHI 360
Multiple locations
Posted on Wednesday, November 1, 2023
Job Profile:
Lead the development and execution of strategy related to Global Security function for the organization. Direct the organization's overall security approach and run its assets, programs, and services related to security and emergency situations, both domestically and internationally. Coordinate an extended network of staff and services including regional security managers, project embedded security professionals, country focal points and security professionals, and external security vendors, charged with maintaining the safety and security of the organization's global workforce, sponsored travelers, and organizational premises. Lead and perform specialized support functions in the areas of security, crisis management, preparedness, business continuity, and communications. Maintain security management infrastructure and chair the Emergency Management Team (EMT). Ensure command and control in response to threats affecting the organization and provide uninterrupted coverage of security detail. May act as regional security manager in response to the highest-level threats or in times of staff absence or vacancy. Support business development/design of new programs, ensuring appropriate staffing and resource levels related to safety and security. Responsible for development and tracking of security related policies, standards, and procedures. Set milestones for strategic plan coverage and measure and prepare report metrics for the Board as part of Enterprise Risk Management system.
Roles and Accountabilities:
Ensure compliance with funder security regulations and company security policies and procedures to ensure the efficient and effective operation of the Security Program.

Provide regular security briefs and emergency updates for the Executive Management Team (EMT). Serve as back up to the Deputy Chief Operating Officer as the point of contact for the EMT.

Lead organizational response to critical events affecting the organization's personnel and projects, including directing the Emergency Management Team, and serving in lead role for highest level security threats.

Advise Senior Management and staff in the interpretation of security policies and the development of plans and procedures to meet customer security requirements.

Create and maintain innovative security management policies, procedures, and practices, in collaboration with Human Resources, Communications, ISS, Operations, Finance, Administration, and Legal.

Ensure ongoing external networking, to gain intelligence and benchmark with peer organizations.

Demonstrate thought leadership in safety and security topics, both internally and externally.

Lead the operational and strategic functions for the Security Department to ensure compliance with company standards, dedication, and efficiency.

Provide team management, including setting a vision/direction, corrective disciplinary action, ongoing feedback, and communication.

Adopt and use of innovative systems and automated processes, including use of innovative technologies.

Lead and engage in ongoing learning and capacity development to enhance performance of the global security workforce, including serving as a role model for team members, providing training, drills, tabletop exercises, Hostile Environment Awareness Training (HEAT), first aid/EMT, Active Shooter, etc.

Ensure that all staff globally understand the importance of and procedures around incident management.

Actively lead complex, high-risk incidents, including travel to extreme risk locations.

Ensure strong and visible communication of security's vital role and staff's personal responsibility to adhere to policies and procedures in conducting their work.

Support proposal development (security narrative and security related budget input) and attending kick-off and planning meetings.

Supervise a team of regional security managers and/or country-based local contacts/vendors, who are responsible for ensuring aspects of security/emergency management in their assigned portfolios.

Coordinate with other Enterprise Services functions, service delivery contracts, such as medical evacuations services, online training, risk management services on behalf of the organization.

Maintain document and electronic information systems related to policies, procedures, After Action Reviews, Country Security Plans, and incident management reports.

Continuously seek feedback from internal and external partners to improve performance, including travel to countries and regions served and analysis of security data and trends to review performance and prepare for upcoming needs.

Provide ongoing risk evaluation and contribute to reporting as part of quarterly Enterprise Risk Management system.

Ensure proper support and resources for organization's global facilities, including safety and security measures are included in services provided by landlords, guard force, lighting, and basic safety items.

Work with building and campus managers to affect improvements in those areas provided by landlords.

Ensure proper command and control and channels of communication in times of emergency.

Actively participate in safety and security-related external forums, list serves and communities of practice to represent the organization, and continuously improve programs and practices.

May contribute to or direct security-related investigations in accordance with legal requirements and company policies.

Oversee coordination with local police, emergency agencies, and government entities as appropriate.

Establish operational objectives, policies, procedures and work plans and delegate assignments to subordinates.

Accountable for department budget which may be broad and have far-reaching impact on the business segment.

Performs other duties as assigned.
Problem Solving and Impact:
Works on problems of diverse scope in which analysis of situation or data requires evaluation of identifiable factors.

Problems encountered are complex, highly varied and require considerable judgment to obtain results.

Exercises judgment within broadly defined practices and policies in selecting methods, techniques and evaluation criteria or obtaining results.

Decisions made can affect organization because of the visible nature of the department.

Erroneous decisions may impact schedules, deliverables, staff safety, reputational risk, and business continuity.
Requirements:
Master's Degree or international equivalent in Criminal Justice, Homeland Security, Security Administration, or a Related Field.
Experience:
Typically requires 10+ years of experience (including 8+ years of leadership and line management skills) in security management, corporate security or law enforcement.

Proven leadership experience directing projects or departments

Prior work experience in a non-governmental organization (NGO) is preferred.
Typical Physical Demands:
Typical office environment.

Ability to spend long hours looking at computer screen and doing repetitive work on a keyboard.

Ability to sit and stand for extended periods of time.

Ability to lift/move up to 5 lbs.
Technology to be Used:
Laptop, Microsoft applications (i.e., Office 365, SharePoint, Skype/Zoom/Teams), cell phone/mobile technology, and standard office equipment.
Travel Requirements:
The expected hiring salary range for this role is listed below. FHI 360 pay ranges represent national averages that vary by geographic location. When determining an offer amount, FHI 360 factors in multiple considerations, including but not limited to: relevant years of experience and education possessed by the applicant, internal equity, business sector, and budget.
Base salary is only one component of our offer. FHI 360 contributes 12% of monthly base pay to a money purchase pension plan account. Additionally, all US based staff working full-time, which is calculated at 40 hours/week, receive 18 days of paid vacation per year, 12 sick days per year, and 11 holidays per year. Paid time off is reduced pro rata for employees working less than a full-time schedule.
Hiring Salary Range: $128,000- 157,000
This job posting summarizes the main duties of the job. It neither prescribes nor restricts the exact tasks that may be assigned to carry out these duties. This document should not be construed in any way to represent a contract of employment. Management reserves the right to review and revise this document at any time.
FHI 360 is an equal opportunity and affirmative action employer whereby we do not engage in practices that discriminate against any person employed or seeking employment based on race, color, religion, sex, sexual orientation, gender identity, national or ethnic origin, age, marital status, physical or mental disability, protected Veteran status, or any other characteristic protected under applicable law.
Our values and commitments to safeguarding: FHI 360 is committed to preventing any type of abuse, exploitation and harassment in our work environments and programs, including sexual abuse, exploitation and harassment. FHI 360 takes steps to safeguard the welfare of everyone who engages with our organization and programs and requires that all personnel, including staff members and volunteers, share this commitment and sign our code of conduct. All offers of employment will be subject to appropriate screening checks, including reference, criminal record and terrorism finance checks. FHI 360 also participates in the Inter-Agency Misconduct Disclosure Scheme (MDS), facilitated by the Steering Committee for Humanitarian Response. In line with the MDS, we will request information from job applicants' previous employers about any substantiated findings of sexual abuse, exploitation and/or harassment during the applicant's tenure with previous employers. By applying, job applicants confirm their understanding of these recruitment procedures and consent to these screening checks.
FHI 360 will consider for employment all qualified applicants, including those with criminal histories, in a manner consistent with the requirements of applicable state and local laws.

FHI 360 fosters the strength and health of its workforce through a competitive benefits package, professional development and policies and programs that support a healthy work/life balance. Join our global workforce to make a positive difference for others — and yourself.
Please click here to continue searching FHI 360's Career Portal.