Senior Technical Advisor on Tuberculosis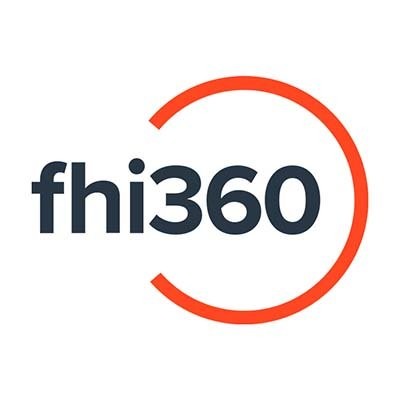 FHI 360
IT
Dushanbe, Tajikistan
Posted on Tuesday, October 31, 2023
JOB TITLE: Senior Technical Advisor on Tuberculosis
PROJECT TITLE: USAID Tajikistan Tuberculosis (TB) Bilateral Activity
REPORT TO: Deputy Chief of Party, FHI 360 in Tajikistan
FHI 360 is a non-profit human development organization dedicated to improving lives in lasting ways by advancing integrated, locally driven solutions. Our staff includes experts in Health, Education, Nutrition, Environment, Economic Development, Civil Society, Gender, Youth, Research and Technology; creating a unique mix of capabilities to address today's interrelated development challenges. FHI 360 serves more than 60 countries, all 50 U.S. states and all U.S. territories. We are currently seeking qualified candidates for the position of Senior Technical Advisor on Tuberculosis for USAID Tajikistan Tuberculosis (TB) Bilateral Activity. The position will be based in Dushanbe, Tajikistan.
Project Background
USAID Tajikistan Tuberculosis (TB) Bilateral Activity is a five-year project funded by the U.S. Agency for International Development (USAID). USAID Tajikistan Tuberculosis (TB) Bilateral Activity aims to reduce the burden of TB in the Republic of Tajikistan. The project activity results are focuses on improving case detection and notification for all forms of TB, increasing the number of patients cured of all forms of TB, strengthening TB prevention by expanded preventive treatment and improved infection prevention and control (IPC) interventions, and strengthening TB system resilience/reliance in public health emergency.
Position Summary
Under the supervision of the Deputy Chief of Party, the Senior Technical Advisor on Tuberculosis will contribute to the roll-out of FHI 360's TB Strategy and provides technical support to country programs ensuring that program activities are on track with work plans, with technical expertise informing project implementation. Substantially contributes to leading and developing proposals, primarily USAID-funded, to secure new funding to grow the portfolio. S/he will contribute to relationship building with key stakeholders at international, regional, and national levels, provide thought leadership and prepare draft publications and external communications. S/he will also represent FHI 360 in technical working groups at international, regional, or national levels and lead the development/revision of best practice documents. S/he will have a primary focus on Activity Result (AR) 4.
AR4: Strengthened TB system resilience/reliance in public health emergencies
SAR 4.1: Improved overall governance, management and financing for TB program
SAR 4.2: Strengthened surveillance system for TB and improved data for decision making
SAR 4.3: Human Resources capacity for TB expanded and improved
SAR 4.4: Procurement and supply (e.g., drugs, laboratory consumables) chain management system improved
SAR 4.5: Reduced stigma and discrimination
The Senior Technical Advisor on Tuberculosis should have a clinical degree and possess technical, programmatic and implementation experience and knowledge of evidence-based, high-impact practices and emerging evidence of TB best practices in low- and middle-income countries (LMICs).
Key Responsibilities
Accountabilities:
In collaboration with project and headquarters teams, provides technical leadership, and develops tools and resources to inform the design, development, planning, implementation, and monitoring and evaluation of TB programs and initiatives.
Grows the TB portfolio by securing new business through leading and contributing to business development efforts, including supporting the management of opportunity identification, capture, proposal development, and strategic partnership.
Develops and maintains collaborative relationships with donor/client organizations, relevant government agencies, and bilateral and other non-governmental organizations at the global, regional, and national levels.
Supports projects by evaluating programmatic effectiveness, overseeing technical aspects, and ensuring the technical quality of donor reports and knowledge products
Develops/reviews and ensures the technical quality of evidence-based technical materials, including implementation briefs, job aids, curricula, and supervisory systems needed to implement programs.
Provides thought leadership and prepares draft publications and external communications and represents the organization in technical working groups at the global, regional, or national level.
Technical Requirements:
Influences the design and scope of initiatives and programs, including contributing to the development of strategies and tools for the design and implementation of specific technical components along the cascade of TB care and prevention
Networks with key internal and external personnel.
Coordinates with technical and programmatic staff members to ensure that activities are performed as per award requirements and consistent with policy.
Ensures technical deliverables and implementation are consistent with evidenced-based or best practices in TB and are compliant with funder contractual obligations.
Reviews, analyzes, and evaluates the effectiveness of projects, makes recommendations for enhancements, and proactively identifies risks or challenges to technical deliverables, and creates mitigation plans.
Reviews client reports and documents, technical documents, and publications and leads the development/revision and sharing of best practice documents.

Leads the development and dissemination of TB-related

research and evaluation products and outputs, through various channels, in alignment with the organization's

quality assurance systems.
Business Development and Client/Funder Relationships:
Develops and maintains relationships with potential clients/funders, partners, peers, etc. to develop new business.
Collects data for inclusion in proposals, leads proposal research and design, and leads development of proposal strategies.
Leads proposal development strategies and designs, budgets, and work plans.
Participates in business development meetings internally and with partners/clients.
Contributes to the development of strategies to grow the Division.
Represents the organization at professional meetings and conferences at global, regional, and national level.
Maintains collaborative relationships with donor/client organizations, relevant government agencies and NGOs, consistently viewed as a knowledgeable resource in their technical area.
Continually maintains a dialogue and technical exchange with field counterparts and technical staff members of implementing partners.
Minimum Requirements
Education:
Master's degree in public health, social sciences or in a related field
Medical degree or clinical degree or qualification as a physician assistant preferred
Project management certification is an advantage
Experience:
Master's degree required.
Medical degree with a preference for another advanced degree (MPH, PhD, or similar degree) highly preferred.
Typically requires at least 12 years of relevant experience in technical implementation of large projects and/or programs.
At least seven years of work experience on TB programs, gender, health policy, digital health, community rights, and supply chain with at least five years at a senior level.
Demonstrated success at providing TB expertise in a senior capacity of advising program, government, and other stakeholders on the design, implementation, and monitoring of TB programs; experienced in advocating with senior-level government officials.
Demonstrated expertise and success in overseeing research activities and leading the development and submission of manuscripts and conference abstracts.
Must be a confident communicator and presenter.
Excellent diplomacy and interpersonal communication skills and ability to work effectively with a variety of audiences and organizations essential.
Must be self-motivated with a positive and professional approach to management.
Strong writing, editing, proofreading and oral presentation skills are essential.
Fluency in Tajik and English is required.
Position open to Tajik nationals or individuals who have the legal authority to work in Tajikistan.
Knowledge and Skills:
Knowledge of best practices for the prevention, detection, treatment, and care of all forms of TB in children and adults.
Knowledge of best practices/approaches for health system strengthening to improve the capacity of local organizations and staff in low-middle income countries (LMICs) to deliver TB programs that are evidence-based, and aligned with global and national standards
Excellent communication skills, including demonstrated expertise in technical and business development writing
Ability to work professionally and collegially in diverse and multicultural contexts
Strong diagnostic, analytical and problem-solving skills.
Ability to exchange information, present recommendations, and collaborate with colleagues and peers within the organization and externally.
Ability to influence others of the benefits/importance of an idea or plan of action and to gain their support or commitment.
Strong negotiation skills and ability to reach mutual points of agreement and benefit among peers and colleagues.
The above statements are intended to describe the general nature and level of work and are subject to modification. They are not intended to be an exhaustive list of all responsibilities, skills, efforts, or working conditions associated with the job.
FHI 360 is an equal opportunity and affirmative action employer. FHI 360 is committed to providing equal employment opportunity without regard to race, color, religion, sex, sexual orientation, national or ethnic origin, age, disability or status as a veteran with respect to policies, programs, or activities.
This job posting summarizes the main duties of the job. It neither prescribes nor restricts the exact tasks that may be assigned to carry out these duties. This document should not be construed in any way to represent a contract of employment. Management reserves the right to review and revise this document at any time.
FHI 360 is an equal opportunity and affirmative action employer whereby we do not engage in practices that discriminate against any person employed or seeking employment based on race, color, religion, sex, sexual orientation, gender identity, national or ethnic origin, age, marital status, physical or mental disability, protected Veteran status, or any other characteristic protected under applicable law.
Our values and commitments to safeguarding: FHI 360 is committed to preventing any type of abuse, exploitation and harassment in our work environments and programs, including sexual abuse, exploitation and harassment. FHI 360 takes steps to safeguard the welfare of everyone who engages with our organization and programs and requires that all personnel, including staff members and volunteers, share this commitment and sign our code of conduct. All offers of employment will be subject to appropriate screening checks, including reference, criminal record and terrorism finance checks. FHI 360 also participates in the Inter-Agency Misconduct Disclosure Scheme (MDS), facilitated by the Steering Committee for Humanitarian Response. In line with the MDS, we will request information from job applicants' previous employers about any substantiated findings of sexual abuse, exploitation and/or harassment during the applicant's tenure with previous employers. By applying, job applicants confirm their understanding of these recruitment procedures and consent to these screening checks.
FHI 360 will consider for employment all qualified applicants, including those with criminal histories, in a manner consistent with the requirements of applicable state and local laws.

FHI 360 fosters the strength and health of its workforce through a competitive benefits package, professional development and policies and programs that support a healthy work/life balance. Join our global workforce to make a positive difference for others — and yourself.
Please click here to continue searching FHI 360's Career Portal.