Regional TB and Infectious Diseases Technical Advisor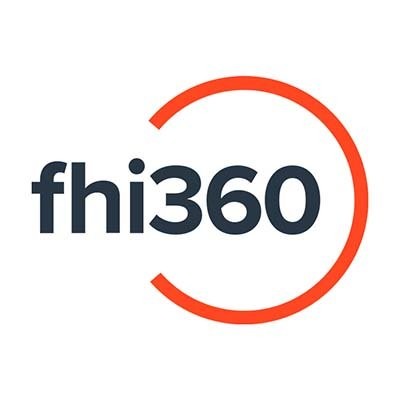 FHI 360
IT
Multiple locations
Posted on Wednesday, October 18, 2023
Position Description:
The Diagnostic Advisor (DA) will support capacity-building work that serves the Global Health Security Agenda, infectious disease programs inclusive of TB, and other related initiatives. FHI 360 supports select governments and their relevant ministries in strengthening their human and animal health diagnostic systems for infectious diseases, TB, antimicrobial resistance (AMR), and zoonotic diseases. The work will focus primarily on public health systems but may also include private health and other non-governmental diagnostic facilities (laboratories and point-of-care facilities). For this position, the DA will focus on strengthening TB diagnostic and data connectivity systems, as well as for other priority infectious diseases, in the Asia Pacific region.
The DA will provide technical support to the diagnostics systems capacity building of projects and activities under the oversight of the Asia Pacific Regional Office (APRO). S/he will provide technical support to the design, implementation, and monitoring of technical strategies to strengthen diagnostic networks that provide comprehensive coverage and universal access to diagnostic services. This will include diagnostic network and facilities assessments, capacity building initiatives of human and possibly animal diagnostic networks, and implementation of strategies, programs, or tools to support diagnostic network capacity building.
The DA will be based in the Asia Pacific region.
Key Responsibilities:
Support the development and implementation of technical assistance, diagnostic network, facility strengthening, and quality improvement interventions in line with national TB strategic plans, STOP TB and WHO TB goals, joint external evaluation (JEE) reports, country national action plans, and other assessment reports, including strategies and actions outlined in the WHO recommendations.
Support the development of country-specific work plans and budgets for activities.
Support the implementation of diagnostic network enhancement activities in countries in the Asia region, which may include capacity building activities for core diagnostic components such as specimen referral mechanisms, quality management systems, supply chain, management information systems, diagnostic SOPs and tools, qualified workforce, expansion of point-of-care diagnostic service points, and biosafety and biosecurity.
Provide technical support based upon expertise with diagnostic systems strengthening, methods and strategies, current practice, and established diagnostic and operational standards while being locally relevant and sustainable.
Build capacity in-country and regional-level diagnostic staff and counterparts.
Support the development and implementation of strategies, work plans, and quality improvement programs for diagnostic networks and facilities with reference to accepted standards and requirements.
Provide technical assistance to diagnostic networks to strengthen the accuracy and timeliness of reporting into national reporting databases.
Support cross-learning and networking of laboratories and diagnostic facilities across the Asia region.
Provide technical assistance to the countries for establishing advanced molecular diagnostic laboratories, including gene sequencing and building capacity of the technical staff for performing advance diagnostic tests.
Develop implementation plans/research feasibility protocols for introduction and roll-out of new diagnostic technologies.
Encourage and assist laboratories to prepare for and seek accreditation through locally, regionally, nationally, and internationally accepted accreditation agencies, contingent on country demand.
Stay up to date on innovations in diagnostics and laboratory strengthening approaches, ensuring new knowledge/evidence and best practices are shared with project teams, partners, and host countries and applied as appropriate.
Support diagnostic data connectivity, data collection, program, and process design, identifies, and liaises with the potential implementing partners at the country and regional level, and technical writing and technical design for new business development opportunities.
Represent APRO and FHI 360 as and when needed in the Asia Pacific region.
Support the APRO and regional technical staff for operational and technical procedures to achieve strategic goals.
Other duties as assigned.
The Applicant must meet or exceed the qualifications listed below:
A minimum of a Master's degree in Microbiology or clinical diagnostics or related field. A candidate with a Ph.D. degree will be preferred.
At least 12 years of experience (combination of long-term in-country placement and short-term technical assistance) in diagnostics strengthening for TB and other infectious diseases in low and middle-income countries. Experience of working in Asia Pacific is required.
Proven knowledge and experience in diagnosing infectious diseases and antimicrobial resistance, including for TB, including specific hands-on clinical diagnostics experience.
Competent in current developments in diagnosing TB and other infectious diseases, including point-of-care and molecular methods and NGS/WGS technologies.
Experience in working with public health reference laboratories in TB and other infectious diseases
Good understanding of the external environment and how it affects diagnostic network functioning in general, including political, legal, environmental, financial, and social influences.
A demonstrated ability to work with multiple partners on collaborative projects.
Experience in implementing diagnostic network capacity building.
Strong oral and written English language communication skills.
Strong oral and written language skills in a language from a country in Asia Pacific preferred.
Demonstrated interpersonal skills in facilitation and stakeholder engagement/coordination.
Willingness and ability to travel a minimum of 25% within the Asia Pacific region and other travel as needed.
Typical Physical Demands:
Typical office environment.
Ability to sit and stand for extended periods of time.
Ability to lift 5-50 lbs.
Technology to be Used:
Personal Computer, Microsoft Office (i.e., Word, Excel, PowerPoint, etc.), e-mail, telephone, printer, calculator, copier, cell phones, PDAs, and other handheld devices.
Travel Requirements:
This job posting summarizes the main duties of the job. It neither prescribes nor restricts the exact tasks that may be assigned to carry out these duties. This document should not be construed in any way to represent a contract of employment. Management reserves the right to review and revise this document at any time.
FHI 360 is an equal opportunity and affirmative action employer whereby we do not engage in practices that discriminate against any person employed or seeking employment based on race, color, religion, sex, sexual orientation, gender identity, national or ethnic origin, age, marital status, physical or mental disability, protected Veteran status, or any other characteristic protected under applicable law.
Our values and commitments to safeguarding: FHI 360 is committed to preventing any type of abuse, exploitation and harassment in our work environments and programs, including sexual abuse, exploitation and harassment. FHI 360 takes steps to safeguard the welfare of everyone who engages with our organization and programs and requires that all personnel, including staff members and volunteers, share this commitment and sign our code of conduct. All offers of employment will be subject to appropriate screening checks, including reference, criminal record and terrorism finance checks. FHI 360 also participates in the Inter-Agency Misconduct Disclosure Scheme (MDS), facilitated by the Steering Committee for Humanitarian Response. In line with the MDS, we will request information from job applicants' previous employers about any substantiated findings of sexual abuse, exploitation and/or harassment during the applicant's tenure with previous employers. By applying, job applicants confirm their understanding of these recruitment procedures and consent to these screening checks.
FHI 360 will consider for employment all qualified applicants, including those with criminal histories, in a manner consistent with the requirements of applicable state and local laws.

FHI 360 fosters the strength and health of its workforce through a competitive benefits package, professional development and policies and programs that support a healthy work/life balance. Join our global workforce to make a positive difference for others — and yourself.
Please click here to continue searching FHI 360's Career Portal.