Deputy Director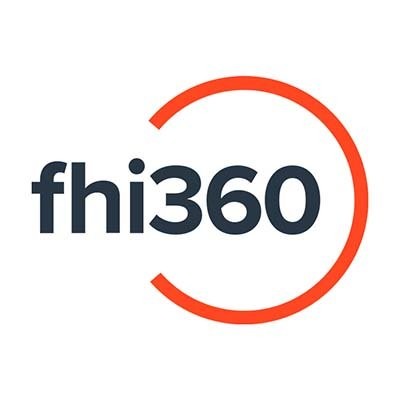 FHI 360
Software Engineering
Multiple locations
Posted on Saturday, October 14, 2023
Summary: Serves the role of the deputy for a large USAID-funded social and behavior change (SBC) project, managing cross-functional teams, field support buy-ins, and project activities from award through close-out. Plans and directs schedules and monitors budget/spending. Organizes interdepartmental and cross-partner activities, ensuring completion of the project on schedule and within budget constraints. Selects, develops, and evaluates personnel to ensure efficient project implementation. Works closely with management to ensure financial, administrative, contractual, logistical efficiency and compliance. Serves as a liaison between staff and the organization's administrative and enterprise services to maintain smooth operations between headquarters and field offices.
*CRITERIA: Determination of job level is based on the reporting relationship to the Project Director/Chief of Party and on the primary and secondary criteria of the project (i.e., Revenue, Headcount, and number of Contracts/Sub- Awards and other factors).Supports a large project of significant scope, complexity, and revenue. Must be funded by the project and is not intended to be used in the Enterprise Service areas. A single position (this position is not meant to be broadly held by multiple employees within the same project/department).Oversees functional areas for the project such as: Human Resources, Compliance, Security, and Information Technology and typically has a minimum of 5+ direct reports.
Accountabilities: Provides support to the Project Director/Chief of Party to ensure the project is implemented in an efficient, compliant, timely and results-oriented manner.
Manages, implements, and monitors systems, services, staff, and budgets to achieve financial, administrative and project goals.

Provides timely and accurate financial and project reports to company management and donors as required. Prepares and monitors approved budgets for assigned projects.

Approves all expenditures relating to budgets.

Provides project assistance through review or writing of protocols, papers, reports to ensure accuracy and appropriateness.

Collaborates with the Project Director to proactively identify opportunities for new project initiatives and funding to support them.

Recruits, orients, and supervises project staff to support project and ensure the completion of programmatic and workforce planning needs are met and achieved.

Collaborates with staff to ensure that project implementation is managed closely through the development of structured work plans, indicator tracking sheets and approved monitoring plans.

Provides supervision to project staff to ensure the project remains on budget. Ensures expenditures within each project are monitored monthly, and that well- structured corrective action is initiated and tracked where required.

Provides leadership to staff to ensure the development of timely, high quality and regulation compliant activity reporting per organization and donor guidelines.

Provides supportive guidance and supervision to staff, and managers who are charged to implement projects within the assigned area of expertise.

Collaborates with cross functional groups on matters concerning staff development that leverages international staff to mentor local staff, so as to maintain project accountability and scale in the short term and fast track capacity building for the long term.

Supports performance management and professional development of direct reports, including ongoing feedback, coaching, and career support.

Performs other duties as assigned.
Applied Knowledge & Skills:
Effective strategic planning, project evaluation and project management skills.

Strong business acumen, staff development, management, and reporting experience.

Strong consultative and negotiation skills.

Operations management, corporate policies, compliance, and procedures oversight experience.

Demonstrated public relations and diplomacy skills required.

Excellent oral and written communication skills.

Foreign language skills, particularly French, preferred.

Ability to build positive local working relationships with partners, governments, USAID, UN, and where appropriate, other donor representatives.

Ability to analyze and establish effective and supportive cross- project coordination, organizational procedures, and management systems.
Problem Solving & Impact: Decisions and actions have a significant impact on management and operations. Problems encountered are moderate to complex and highly varied. Demonstrates strong critical thinking and problem-solving skills to plan, organize, and manage resources for successful completion of projects. Exercises judgment to meet business strategies and develops objectives that align with organizational goals.
Supervision Given/Received: Assists in setting goals and budgets for projects and leads the country in achieving strategic goals. Leads coordination for fundraising planning and implementing strategies to increase private donor giving. Leads coordination of resources for ongoing projects across functional areas and addresses/ resolves issues. Reports to the Project Director.
Education:
Bachelor's Degree or its International Equivalent in Business Administration, Public Health, Social Sciences, Health Communication, or Related Field.

Master's Degree and Project Management (PM) Certification preferred.
Experience:
Typically requires a minimum of 12+ years of relevant experience in project management and international development, including SBC projects.

Experience managing large and complex projects implemented by multi-partner consortia.

Has a demonstrated record of recruiting, managing, and developing personnel for large and complex projects, including SBC projects.

Has at least five years' experience managing the reporting and compliance requirements for large health and development contracts or agreements that serve clients in developing countries funded by U.S. Government funds. Proficient with applicable rules, regulations, and policies associated with international development and non-governmental organizations (NGOs).

Has experience interacting with U.S. government agencies including overseas offices.

Typical Physical Demands: Typical office environment. Ability to spend long hours looking at computer screen and doing repetitive work on a keyboard. Ability to sit and stand for extended periods of time. Ability to lift/move up to 5 lbs.
Technology to be Used: Personal Computer/Laptop, Microsoft applications (i.e., Office 365, SharePoint, Skype/Zoom/Teams), cell phone/mobile technology, and standard office equipment.
Posting Language at end of Posting Job Description
The expected hiring salary range for this role is listed below. FHI 360 pay ranges represent national averages that vary by geographic location. When determining an offer amount, FHI 360 factors in multiple considerations, including but not limited to: relevant years of experience and education possessed by the applicant, internal equity, business sector, and budget.
Base salary is only one component of our offer. FHI 360 contributes 12% of monthly base pay to a money purchase pension plan account. Additionally, all US based staff working full-time, which is calculated at 40 hours/week, receive 18 days of paid vacation per year, 12 sick days per year, and 11 holidays per year. Paid time off is reduced pro rata for employees working less than a full-time schedule.
Hiring Salary Range: $128,000 - $183,000
This job posting summarizes the main duties of the job. It neither prescribes nor restricts the exact tasks that may be assigned to carry out these duties. This document should not be construed in any way to represent a contract of employment. Management reserves the right to review and revise this document at any time.
FHI 360 is an equal opportunity and affirmative action employer whereby we do not engage in practices that discriminate against any person employed or seeking employment based on race, color, religion, sex, sexual orientation, gender identity, national or ethnic origin, age, marital status, physical or mental disability, protected Veteran status, or any other characteristic protected under applicable law.
Our values and commitments to safeguarding: FHI 360 is committed to preventing any type of abuse, exploitation and harassment in our work environments and programs, including sexual abuse, exploitation and harassment. FHI 360 takes steps to safeguard the welfare of everyone who engages with our organization and programs and requires that all personnel, including staff members and volunteers, share this commitment and sign our code of conduct. All offers of employment will be subject to appropriate screening checks, including reference, criminal record and terrorism finance checks. FHI 360 also participates in the Inter-Agency Misconduct Disclosure Scheme (MDS), facilitated by the Steering Committee for Humanitarian Response. In line with the MDS, we will request information from job applicants' previous employers about any substantiated findings of sexual abuse, exploitation and/or harassment during the applicant's tenure with previous employers. By applying, job applicants confirm their understanding of these recruitment procedures and consent to these screening checks.
FHI 360 will consider for employment all qualified applicants, including those with criminal histories, in a manner consistent with the requirements of applicable state and local laws.

FHI 360 fosters the strength and health of its workforce through a competitive benefits package, professional development and policies and programs that support a healthy work/life balance. Join our global workforce to make a positive difference for others — and yourself.
Please click here to continue searching FHI 360's Career Portal.