Chief of Party- Stability Through Economic Progress, Unity and Peacebuilding (STEP UP)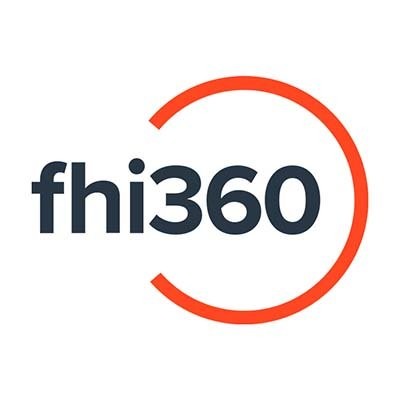 FHI 360
Administration, Operations
Pemba, Mozambique
Posted on Wednesday, October 11, 2023
FHI 360 is a global development organization with a rigorous, evidence-based approach. Our professional staff includes experts in civil society, peacebuilding, health, nutrition, education, economic development, environment and research. FHI 360 operates from 60 offices with 4,500 staff in the U.S. and around the world. Our commitment to partnerships at every level and our multidisciplinary approach enable us to have a lasting impact on the individuals, communities and countries we serve–improving lives for millions.
FHI 360 is currently recruiting for the position of Chief of Party for an anticipated five-year project funded by the US Agency for International Development (USAID) in northern Mozambique entitled "Stability Through Economic Progress, Unity and Peacebuilding" (or "STEP UP"). FHI 360 anticipates that STEP UP will support grants and capacity development to innovative local business and groups to increase opportunities for economic growth and diversification and increase social cohesion within communities, with a focus on areas prone to conflict, including but not limited to Cabo Delgado. STEP UP will allow communities to participate more actively in their own development through directly providing opportunities and tools, including but not limited to various grant challenges for business and social cohesion.
Job Summary:
The COP will be responsible for developing and maintaining the overall technical vision, strategy, and direction of the project, assuming responsibility for design, delivery, and progress measurement against the approved work plan, and reporting against performance monitoring plan. The COP will work with the senior management team to ensure overall planning, implementing, and managing of the project and establishing the administrative framework to monitor and assure progress toward achieving project goals and objectives. The COP will regularly interface with USAID on management and decision-making while ensuring that activities are meeting USAID and stakeholder expectations and that project results are proactively disseminated.
The COP will be responsible for ensuring the timely and quality completion of all program technical and financial deliverables and reports in accordance with USAID guidelines; assisting with analysis and communications regarding resource management; and ensuring coordination with Mission and other donor initiatives. S/he will serve as the leadership and public face of project initiatives in public communication, outreach, and networking. S/he will be expected to identify and mitigate issues and risks related to the activity implementation in a timely manner.
It is expected that the Chief of Party will be located in Pemba, Mozambique, with travel throughout the northern region of the country. Employment is contingent upon successful award of the project to FHI 360, as well as USAID approval of the finalist.
Essential Job Functions: Duties and Responsibilities:
Lead FHI 360's team and serve as the primary point of contact with USAID regarding the day-to-day activity implementation and management matters relating to the project.
Ensure that all assistance provided by the project is technically sound and appropriate for the needs to be addressed.
Manage and supervise the work of project personnel and consultants.
Serve as the primary point of contact for information on the progress and current status of all project activities.
Establish appropriate monitoring mechanisms to ensure that activity progress and specific implementation concerns are regularly and promptly reported and that project objectives are met.
Manage the preparation and presentation of work plans, M&E plans, and all reports.
Facilitate ongoing project learning and adaptive management.
Ensure that solid relationships are built and maintained between and among FHI 360 and sub-awardee project staff, USAID, and key local stakeholders and partners.
Minimum Requirements:
At least 12 years of experience successfully managing complex international development programs of similar complexity, budget, and scope (including technical leadership, implementation, logistics, budgeting, staffing), and at least 8 years of line management experience;
Bachelor's Degree or its International Equivalent in a relevant field with commensurate work experience required; Master's Degree from an accredited university in a relevant field preferred;
At least 5 years of experience managing projects funded by USAID or other donors, and knowledge of USAID rules and regulations, highly preferred;
Experience living and working in Mozambique or other Sub-Saharan African countries preferred;
Demonstrated success across the whole range of project management responsibilities including: strategic program planning; work planning and budgeting; financial, administrative, contractual management and oversight;
Experience implementing economic participation and livelihoods, local capacity development, grants facilities, preventing or countering violent extremism (P/CVE), community development and resilience, youth engagement, peacebuilding, and/or civic education activities;
Demonstrated success in relationship management with multiple clients; oversight of program monitoring and evaluation; and documentation of results for USAID-funded programs;
Fluency in speaking, reading and writing in English and Portuguese required; familiarity with other local languages spoken in northern Mozambique preferred;
Excellent interpersonal and intercultural skills with demonstrated ability to lead and work effectively in team situations, as well as mentor national staff;
Past experience collaborating with host governments, other donors, and/or civil society on program implementation highly desired;
Demonstrated strategic planning, staff development and capacity building experience; and
Strong analytical capacity.
This job posting summarizes the main duties of the job. It neither prescribes nor restricts the exact tasks that may be assigned to carry out these duties. This document should not be construed in any way to represent a contract of employment. Management reserves the right to review and revise this document at any time.
FHI 360 is an equal opportunity and affirmative action employer whereby we do not engage in practices that discriminate against any person employed or seeking employment based on race, color, religion, sex, sexual orientation, gender identity, national or ethnic origin, age, marital status, physical or mental disability, protected Veteran status, or any other characteristic protected under applicable law.
Our values and commitments to safeguarding: FHI 360 is committed to preventing any type of abuse, exploitation and harassment in our work environments and programs, including sexual abuse, exploitation and harassment. FHI 360 takes steps to safeguard the welfare of everyone who engages with our organization and programs and requires that all personnel, including staff members and volunteers, share this commitment and sign our code of conduct. All offers of employment will be subject to appropriate screening checks, including reference, criminal record and terrorism finance checks. FHI 360 also participates in the Inter-Agency Misconduct Disclosure Scheme (MDS), facilitated by the Steering Committee for Humanitarian Response. In line with the MDS, we will request information from job applicants' previous employers about any substantiated findings of sexual abuse, exploitation and/or harassment during the applicant's tenure with previous employers. By applying, job applicants confirm their understanding of these recruitment procedures and consent to these screening checks.
FHI 360 will consider for employment all qualified applicants, including those with criminal histories, in a manner consistent with the requirements of applicable state and local laws.

FHI 360 fosters the strength and health of its workforce through a competitive benefits package, professional development and policies and programs that support a healthy work/life balance. Join our global workforce to make a positive difference for others — and yourself.
Please click here to continue searching FHI 360's Career Portal.