Technical Officer, HIV Clinical Services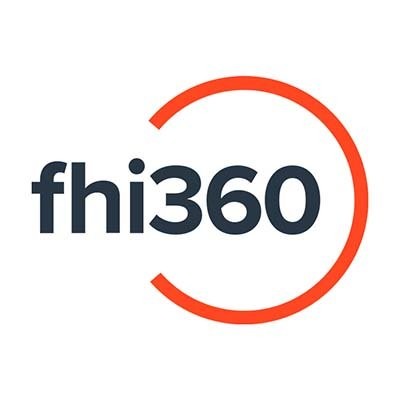 FHI 360
IT
Jakarta, Indonesia
Posted on Tuesday, October 10, 2023
Job Summary:
The Technical Officer, HIV Clinical Services is responsible for providing technical assistance in HIV clinical services for the EPIC project in Jakarta. HIV clinical services are broadly defined and consist of HIV testing and HIV Prevention through PreP Implementation, HIV treatment (e.g. Test and Treat All, Test and Start), Patient retention (MMD and Lost and Link), viral load testing and suppression, and TB/HIV integration. The Technical Officer, HIV Clinical Services also is responsible for ensuring the quality of care at targeted puskesmas/ Hospital and working in close collaboration with Jakarta and Greater Jakarta stakeholders to reach collective 90-90-90 goals.
The position will be based in Jabodetabek area, Indonesia. Indonesian nationals are encouraged to apply.
Accountabilities:
Responsible for development and implementation of the EPIC HIV clinical services strategy in Jakarta and Greater Jakarta, Indonesia.

Implement appropriate local strategies for related clinical services support at the provincial and district levels.

Assist selected health facilities to achieve EPIC technical performance thresholds and to maintain the quality of performance to achieve provincial/district targets.

Develop collaboration with PHO, DHOs, health facilities and local CSOs to strengthen district performance on reaching National Targets.

Provide technical assistance for health facility to streamline HIV testing in order to increase testing rate, case finding and assist health facility to better identify most at-risk population

In collaboration with provincial Mentor team to provide or assist clinical mentoring session that can be in face to face, webinar or other innovative media to increase health facility technical and program capacity.

Support PHO, DHO and health facility to implement latest National treatment guideline and work with various USAID implementing partner to strengthen service delivery at site level.

Provide technical assistance for EPIC-supported clinical services activities with provincial and district level stakeholders, including the health services, laboratories, hospitals (public and private), clinics, professional organizations, and partners working in the province as well as other government sectors, as appropriate.

Assist DHO and Health facility to develop strategy to achieve MMD and viral Load Coverage target in consultation with EPIC and USAID implementing partners.

Provide inputs and technical assistance on the use of ICT solution to increase program efficiency and effectiveness among health care workers

Develop a strategy to incorporate data openness, visualization and utilization culture to existing monitoring and evaluation mechanism among health facilities, DHOs and PHOs.

In collaboration with PHO, DHOs and health facilities develop a technical assistance strategy to reduce ART lost to follow up.

Promote greater collaboration of facility-community and referral mechanism of facility-facility to increase quality of care among PLHIV.

Provide inputs for the annual and quarterly work plans, budgets, and all relevant reporting requirements related to clinical service and related unit support activities in the EPIC program with a focus on Jakarta and Greater Jakarta.

Manage quality and effective communication, coordination and liaison with DHO, PHO and national level, including EPIC-related partners

Ensure the achievement of high quality results/deliverables in accordance with the targets identified in the EPIC work plan and performance monitoring plan.

Stay current and up to date on HIV clinical services guidelines, strategies and protocols, including Government of Indonesia and relevant international (i.e., WHO) protocols and guidelines.

Facilitate the development and utilization of appropriate quality control and quality assurance systems for all aspects of HIV/AIDS clinical services, including integrated services like TB.

Monitor clinical service activities in Jakarta and identify significant issues, provide recommendations and support the follow-up implementation to improve the EPIC program.

Report regularly to the advisor, HIV Clinical Services or EPIC Program Manager on progress and status of EPIC HIV clinical service activities in Jakarta and greater Jakarta.

Perform other relevant duties as assigned.
Qualifications:
Knowledge and practice of HIV clinical services or HIV related Programmatic

Understands the HIV-related needs of key and priority population groups in Indonesia, including female sex workers, men who have sex with men, PWID, transgender individuals and high-risk males/females

Excellent and demonstrated organizational and presentation skills.

Excellent and demonstrated capacity building skills

Sensitivity to cultural differences and understanding of the political and ethical issues surrounding public health issues among key populations in Indonesia

Ability to meet deadlines with strong attention to consistency, detail, and quality

Ability to travel within country or region and internationally if needed
Minimum Requirements:
Clinical or Global or Public health degree, with active practice experience

At least 3 years of HIV technical expertise, preferable with HIV public health related experience

Demonstrated capacity building, management and partnership experience

Proficient in both written and spoken English language and fluent in Bahasa Indonesian

Experience with U.S. government rules and regulations and experience working in an international NGO/PVO environment desirable.
This job description summarizes the main duties of the job. It neither prescribes nor restricts the exact tasks that may be assigned to carry out these duties. This document should not be construed in any way to represent a contract of employment. Management reserves the right to review and revise this document at any time.
This job posting summarizes the main duties of the job. It neither prescribes nor restricts the exact tasks that may be assigned to carry out these duties. This document should not be construed in any way to represent a contract of employment. Management reserves the right to review and revise this document at any time.
FHI 360 is an equal opportunity and affirmative action employer whereby we do not engage in practices that discriminate against any person employed or seeking employment based on race, color, religion, sex, sexual orientation, gender identity, national or ethnic origin, age, marital status, physical or mental disability, protected Veteran status, or any other characteristic protected under applicable law.
Our values and commitments to safeguarding: FHI 360 is committed to preventing any type of abuse, exploitation and harassment in our work environments and programs, including sexual abuse, exploitation and harassment. FHI 360 takes steps to safeguard the welfare of everyone who engages with our organization and programs and requires that all personnel, including staff members and volunteers, share this commitment and sign our code of conduct. All offers of employment will be subject to appropriate screening checks, including reference, criminal record and terrorism finance checks. FHI 360 also participates in the Inter-Agency Misconduct Disclosure Scheme (MDS), facilitated by the Steering Committee for Humanitarian Response. In line with the MDS, we will request information from job applicants' previous employers about any substantiated findings of sexual abuse, exploitation and/or harassment during the applicant's tenure with previous employers. By applying, job applicants confirm their understanding of these recruitment procedures and consent to these screening checks.
FHI 360 will consider for employment all qualified applicants, including those with criminal histories, in a manner consistent with the requirements of applicable state and local laws.

FHI 360 fosters the strength and health of its workforce through a competitive benefits package, professional development and policies and programs that support a healthy work/life balance. Join our global workforce to make a positive difference for others — and yourself.
Please click here to continue searching FHI 360's Career Portal.