Senior Communications Director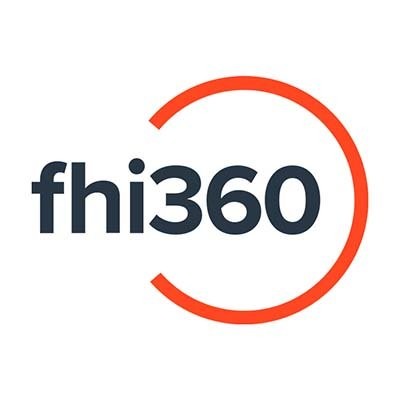 FHI 360
Marketing & Communications
Multiple locations
Posted on Wednesday, September 20, 2023
The Social Marketing and Communication (SMC) department within FHI 360's U.S. Programs is a national leader in applying a science-based approach to social marketing and communication to address public health and other challenges in the U.S. SMC currently implements a diverse portfolio of social marketing, public relations, communication, and training and technical assistance projects in the U.S. that are funded by the Centers for Disease Control and Prevention, National Institutes of Health, U.S. Department of Agriculture, private associations, and foundations. In the past decade, our team has worked on issues such as diabetes, emergency and pandemic preparedness, obesity prevention, sexual health, HIV/AIDS, cancer, asthma, immunizations, violence prevention, access to health care, and tobacco control and cessation. Samples of our work can be viewed at the SMC gallery.
Job Summary:
The Senior Communications Director will have three core areas of responsibility: (1) serve as project director on a minimum of two nutrition-related, federal government communication campaigns or projects; (2) serve on SMC's senior management team to help lead the operation of the department, including directly supervising 3-5 staff; and (3) plan and conduct business development activities to grow SMC's portfolio of work. The Senior Communications Director reports to the SMC Director. Specific campaign or project tasks may include leading communication/campaign strategy and planning, creative and materials development, outreach activities, social media, partnerships, stakeholder engagement, communication technical assistance, formative research review, and monitoring and evaluation. The Program Director also will provide technical guidance on other US-based projects and activities, as needed.
The ideal candidate is outgoing with strong interpersonal and relationship-building skills. This position is focused on work in the United States only.
*Experience managing federal government communication contracts is required*
Major Responsibilities:
Provide strategic communication and implementation guidance across projects and campaigns.
Plan, direct, and coordinate project activities to ensure that project goals and objectives are accomplished within the prescribed time frame and budget and to the satisfaction of the client.
Provide leadership to the project team, ensuring clarity of plans and priorities and encouraging effective teamwork.
Serve as primary point of contact for clients.
Ensure quality assurance and quality control across projects.
Establish work plans and standard operating procedures (SOPs) to meet project goals and ensure compliance with policies.
Review project and task plans to determine and manage scheduling, budget, procedures, staffing, and allotment of resources needed for tasks and activities.
Anticipate project risks and challenges, problem solve, and propose and implement solutions.
Provide guidance and training to managers and staff to achieve project goals.
Onboard project staff, ensuring their familiarity with quality standards, policies and program objectives and their individual responsibilities in upholding these standards and policies.
Support performance management and professional development of direct reports, including ongoing feedback, coaching, and career support.
Provide technical support and guidance to other projects, as needed.
Serve on organization or business unit committees and/or advisory groups, as needed.
Lead and review new business proposals to maintain and/or grow the business portfolio.
Identify and help implement senior management team activities to support department operations, culture, and staff.
Performs other duties as assigned.
Qualifications:
The qualifications below should be based on work in the United States.
Knowledge of social marketing and communication theories, concepts, and practices.
Experience leading federal government media campaigns with an understanding of integrated approaches (paid media, earned media, social media, etc.)
Experience developing and implementing a brand strategy for a public health issue.
Experience leveraging health behavior theory to design and implement a campaign strategy.
Ability to manage large, complex projects under tight deadlines while maintaining good team morale.
Strong client relations skills leading to high client satisfaction.
Ability to set strategic priorities, meet deadlines, pay attention to details, and handle a variety of responsibilities efficiently and effectively.
Ability to apply research to strategic communications and program development.
Excellent and demonstrated project management skills.
Excellent oral and written communication skills; experience giving presentations to company leadership, at conferences, and to clients both in-person and virtually.
Strong critical thinking and problem-solving skills to identify issues and risks related to program implementation and carry out adjustments for successful completion of the project, tasks, and activities.
Ability to motivate and effectively collaborate with others.
Experience with all operations functions including management, finance and budgeting, contracts, compliance with company policies and procedures.
Experience with racial equity concepts and approaches a plus.
Bachelor's degree in Communications or related field, Master's degree preferred.
Minimum of 20 years of overall experience with a minimum of 10 years of experience serving as a project director on Federal communication projects, including experience in organization leadership role(s)/activities.
Typical Physical Demands:
Remote work environment with option to work in physical office if located near one of FHI 360's offices.
Required to be on camera for certain calls/meetings.
Technology to be Used:
Laptop, Microsoft Office (e.g., Word, Excel, PowerPoint, etc.), video conferencing (Teams, Zoom, etc.), e-mail, telephone, printer, calculator, copier, cell phones, and other handheld devices.
Travel Requirements:
The expected hiring salary range for this role is listed below. FHI 360 pay ranges represent national averages that vary by geographic location. When determining an offer amount, FHI 360 factors in multiple considerations, including but not limited to: relevant years of experience and education possessed by the applicant, internal equity, business sector, and budget.
Base salary is only one component of our offer. FHI 360 contributes 12% of monthly base pay to a money purchase pension plan account. Additionally, all US based staff working full-time, which is calculated at 40 hours/week, receive 18 days of paid vacation per year, 12 sick days per year, and 11 holidays per year. Paid time off is reduced pro rata for employees working less than a full-time schedule.
Hiring Salary Range: $128,000 - $184,000
This job posting summarizes the main duties of the job. It neither prescribes nor restricts the exact tasks that may be assigned to carry out these duties. This document should not be construed in any way to represent a contract of employment. Management reserves the right to review and revise this document at any time.
FHI 360 is an equal opportunity and affirmative action employer whereby we do not engage in practices that discriminate against any person employed or seeking employment based on race, color, religion, sex, sexual orientation, gender identity, national or ethnic origin, age, marital status, physical or mental disability, protected Veteran status, or any other characteristic protected under applicable law.
Our values and commitments to safeguarding: FHI 360 is committed to preventing any type of abuse, exploitation and harassment in our work environments and programs, including sexual abuse, exploitation and harassment. FHI 360 takes steps to safeguard the welfare of everyone who engages with our organization and programs and requires that all personnel, including staff members and volunteers, share this commitment and sign our code of conduct. All offers of employment will be subject to appropriate screening checks, including reference, criminal record and terrorism finance checks. FHI 360 also participates in the Inter-Agency Misconduct Disclosure Scheme (MDS), facilitated by the Steering Committee for Humanitarian Response. In line with the MDS, we will request information from job applicants' previous employers about any substantiated findings of sexual abuse, exploitation and/or harassment during the applicant's tenure with previous employers. By applying, job applicants confirm their understanding of these recruitment procedures and consent to these screening checks.
FHI 360 will consider for employment all qualified applicants, including those with criminal histories, in a manner consistent with the requirements of applicable state and local laws.

FHI 360 fosters the strength and health of its workforce through a competitive benefits package, professional development and policies and programs that support a healthy work/life balance. Join our global workforce to make a positive difference for others — and yourself.
Please click here to continue searching FHI 360's Career Portal.