WAMERO Regional Financial Analyst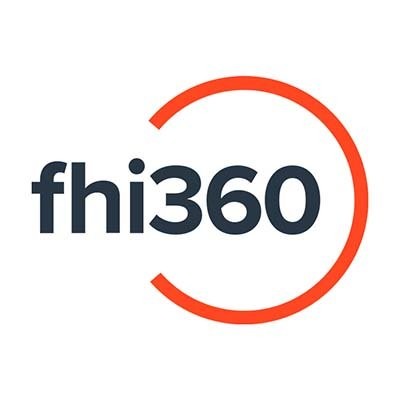 FHI 360
IT, Accounting & Finance
Multiple locations
Posted on Wednesday, September 20, 2023
Job Summary:
This position will work in FHI 360's West Africa and the Middle East Regional Office "WAMERO". WAMERO provides a country-centered approach to its partner countries by utilizing an expanded team of enterprise services establishing both the operating platform and shared services that support project implementation. The team is comprised of specialist who provide programmatic, financial, human resources, information technology, and contractual strategic leadership in the geographic area of intervention. The position handles financial/accounting operations, including overall financial monitoring and support/oversight to Country Offices and project staff, to ensure the fiscal well- being of the projects within the West Africa and Middle East Regional Office. Provides financial management, conducts analyses of financial data, provides budget analyses for project funds and prepares required reports to funding agencies to ensure compliance with the donor's requirements. Oversees sub-award management and responds to inquiries and assist in training. Carries out unit finances to proactively guide and support respective financial success by providing high-level analytical expertise, implementing business strategies and developing strong customer relationships. Analyzes financial data and reports to verify accuracy and completeness. Compiles data and prepares financial reports. Provides analysis and business modeling support on strategic initiatives for senior management and field operations. Responsible for analyzing project financial performance trends. Ensures and provides financial expertise, critical thinking, and customer service
Accountabilities:
Has basic knowledge of applicable financial and accounting statutes and regulations.

Interprets and applies laws, analyzes information, and evaluates the impact of policies, procedures and practices.

Work includes accumulating data, summarizing information into presentable reports/forms, and discerning valid from invalid data comparisons.

Seeks explanation for variations in the data.

Reviews and inputs financial data and final cost objectives, account information into accounting software systems.

Creates, reviews, and process program budgets.

Analyzes, reviews, and distributes financial reports to ensure accuracy.

Ability to communicate clearly in both oral and written form with a high degree of emotional intelligence and cultural sensitivity.

Provides support for field programs by conducting live meeting training on financial systems and processes.

Runs sub recipient financial reports for assigned Country Offices by reconciling US based sub recipients with the General Ledger accounts.

Responsible for interpreting, analyzing and/or evaluating data, ensures compliance with applicable state and federal statutes, and uses Generally Accepted Accounting Procedures (GAAP).

Has a detailed knowledge of external regulations as well as internal corporate policies and procedures.

Experienced using systems to produce reports, financial models and databases.

Develops and maintains effective working relationships with regulated industries, consultants, management and staff.

Interprets and provides explanation for discrepancies and variations in data.

Superior ability to communicate clearly in both oral and written form.

Performs other duties as assigned.

This is an advanced level Financial Analyst position which serves as a subject matter expert and may lead teams on complex issues.

Independently evaluates and assess fiscal and operational policy.

Identifies service impacts and analyzes the regulatory environment to makes recommendations on best practices.

Has in-depth technical and administrative knowledge and is able to defend analyses to management.

Other duties as assigned.
Applied Knowledge & Skills:
Comprehensive knowledge of concepts, practices, and procedures with accounting, financial controls, and financial information systems.

Excellent interpersonal and relationship management skills.

Demonstrated leader in financial management, operation and compliance for both USG and non-USG projects.

Sound knowledge of Generally Acceptable Accounting Principles (GAAP), Cost Accounting Systems (CAS), and Federal Acquisition Regulations (FAR).

Must possess excellent organizational, supervisory, leadership and managerial skills.

Ability to provide strategic leadership, and support to team members, collaborate with colleagues, and lead capacity building initiatives.

Ability to multitask and meet deadlines in a timely manner.
Problem Solving & Impact:
Prepares and analyzes complex technical matters involving existing and emerging issues pertaining to the subject area and makes recommendations from the analysis.

Serves as specialist; may orchestrate work teams or others in complex or unique subjects.

Recommends and develops regulations, policies, and procedures.

Recommends and/or takes corrective action when necessary based on acquired knowledge and observation of best practices.

Develops or adapts new processes and procedures based upon changes in laws and regulations or industry practices.

Exerts some influence on the overall objectives and long-range goals of the organization.

Erroneous decisions or failure to achieve objectives would normally have a serious effect upon the administration of the organization.
Supervision Given/Received:
Work is performed with minimal direction.

Participates in identifying objectives of assignment.

Plan schedules and arranges own activities in accomplishing objectives.

Work is reviewed upon completion for adequacy in meeting objectives.

May implement departmental work plans and provide input for performance reviews with the assistance of a higher-level manager.

Provides input to management for hiring process based on recruitment and selection policies and procedures.

Review and recommend training opportunities for department.
Education:
Bachelor's Degree or its International Equivalent.
Experience:
8+ Years of progressively responsible financial analysis and pricing experience in a government contracting environment.

Substantial experience using computerized information systems.

Demonstrated team leader experience in finance or accounting department preferred.

Must be able to read, write, and speak fluent English. Fluency in Spanish is highly preferred.
Typical Physical Demands:
Typical office environment.

Ability to sit and stand for extended periods of time.

Ability to lift 5-50 lbs.
Technology to be Used:
Laptop, Microsoft Office (i.e. Word, Excel, PowerPoint, etc.), e-mail, telephone, printer, calculator, copier, cell phones, PDAs and other hand held devices.
Travel Requirements:
The expected hiring salary range for this role is listed below. FHI 360 pay ranges represent national averages that vary by geographic location. When determining an offer amount, FHI 360 factors in multiple considerations, including but not limited to: relevant years of experience and education possessed by the applicant, internal equity, business sector, and budget.
Base salary is only one component of our offer. FHI 360 contributes 12% of monthly base pay to a money purchase pension plan account. Additionally, all US based staff working full-time, which is calculated at 40 hours/week, receive 18 days of paid vacation per year, 12 sick days per year, and 11 holidays per year. Paid time off is reduced pro rata for employees working less than a full-time schedule.
Hiring Salary Range: $83,000 - 107,000
This job posting summarizes the main duties of the job. It neither prescribes nor restricts the exact tasks that may be assigned to carry out these duties. This document should not be construed in any way to represent a contract of employment. Management reserves the right to review and revise this document at any time.
FHI 360 is an equal opportunity and affirmative action employer whereby we do not engage in practices that discriminate against any person employed or seeking employment based on race, color, religion, sex, sexual orientation, gender identity, national or ethnic origin, age, marital status, physical or mental disability, protected Veteran status, or any other characteristic protected under applicable law.
Our values and commitments to safeguarding: FHI 360 is committed to preventing any type of abuse, exploitation and harassment in our work environments and programs, including sexual abuse, exploitation and harassment. FHI 360 takes steps to safeguard the welfare of everyone who engages with our organization and programs and requires that all personnel, including staff members and volunteers, share this commitment and sign our code of conduct. All offers of employment will be subject to appropriate screening checks, including reference, criminal record and terrorism finance checks. FHI 360 also participates in the Inter-Agency Misconduct Disclosure Scheme (MDS), facilitated by the Steering Committee for Humanitarian Response. In line with the MDS, we will request information from job applicants' previous employers about any substantiated findings of sexual abuse, exploitation and/or harassment during the applicant's tenure with previous employers. By applying, job applicants confirm their understanding of these recruitment procedures and consent to these screening checks.
FHI 360 will consider for employment all qualified applicants, including those with criminal histories, in a manner consistent with the requirements of applicable state and local laws.

FHI 360 fosters the strength and health of its workforce through a competitive benefits package, professional development and policies and programs that support a healthy work/life balance. Join our global workforce to make a positive difference for others — and yourself.
Please click here to continue searching FHI 360's Career Portal.