Driver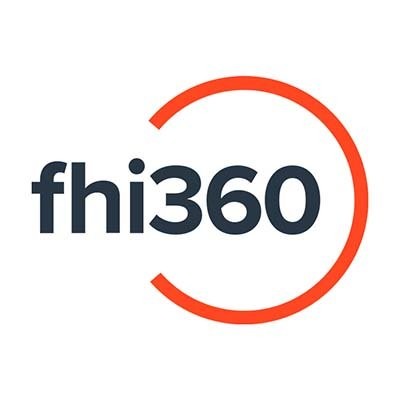 FHI 360
Mek'ele, Ethiopia
Posted on Thursday, September 14, 2023
ORGANIZATIONAL OVERVIEW
FHI 360 is a nonprofit human development organization dedicated to improving lives in lasting ways by advancing integrated, locally driven solutions. Our staff includes experts in health, education, nutrition, environment, economic development, civil society, gender equality, youth, research, technology, communication, and social marketing — creating a unique mix of capabilities to address today's interrelated development and humanitarian challenge in more than 70 countries. FHI 360's Crisis Response team is responding to the humanitarian emergency in Tigray, focusing on emergency health, nutrition and WASH activities to support the goal of reducing morbidity and mortality.
Job Summary
The Driver will provide safe and efficient transport service for the FHI360 staff and visitors. S/he will transport project staff, consultants, and visitors to designated approved locations; ensure safety, cleanliness, security and maintenance of the vehicle; and provide day-to-day maintenance of the vehicle.
Key Responsibilities
Perform work in the operation of a vehicle to assure safe transportation of clients as needed.

Ensure staff wear seat belts for each movement.

Ensure the vehicle is driven within acceptable speed as per the Ethiopian traffic laws.
Strictly adhere to the FHI360 vehicle policies and security SOP implementation.

Conduct daily and pre-long-distance vehicle checks and file the document with transport staff.

Accurate upkeep of the vehicle's log sheet ensuring users sign on it per trip.

Ensure the vehicle is clean, fueled and mechanically sound and reporting daily/weekly/monthly any defaults.

Inspect and maintain all vehicle accessories to ensure they are operational.
Conduct quarterly validity check on onboard documentation i.e., insurance and driving license and report to transport staff daily vehicle defects.

Assist clients during entry and exit from vehicles as necessary and other courtesies.

Assume responsibility for care and maintenance of the vehicle.
Provide day-to-day maintenance of the vehicle with timely oil changes, inspections, brakes, and tire pressure.
Make arrangement for major repairs for the vehicle when needed.

Ensure all required documents with the vehicle are in order and up to date regarding Vehicle insurance, vehicle logs, and necessary spare parts.

Plan route and requirements based on schedule or ad-hoc requests by the office.

Ensure passengers adhere to all road safety regulations.
Fulfill special requests by picking up and delivering items as directed and running errands.
May provide protection for clients in locations deemed high risk.
Desired experience, skills and attributes:
Proven experience of driving in terrain conditions and mountainous areas.

Matured, hardworking, enthusiastic, and helpful to people

Excellent interpersonal skills

Good communication skills
Problem Solving & Impact:
Identifies and recognizes problems that have established procedures and limited impact.

Refers non-standard questions and problems to higher level.

Errors can be easily and quickly detected within the immediate work unit and would result only minor disruption or expense to correct.
Supervision Given/Received:
General supervision and instructions given for routine work and detailed instructions with periodic work review given for new activities or special assignments.

Contacts are typically with individuals within own department and with contacts outside the organization.

Contacts involve obtaining or providing information or data requiring some explanation or interpretation.
Education:
Minimum secondary school education or equivalent.
Experience:
At least 5 years' experience as driver with a government or international organization and experience in driving four-wheel drive vehicles.

Valid driving license Grade 3.

Must have a trade test certificate, a valid driving license and a clean driving record.

Experience in the operation of large vehicles; or an equivalent combination of experience and training.
​
Typical Physical Demands:
Ability to sit and stand for extended periods of time.
Technology to be Used:
Laptop, Microsoft applications (i.e., Office 365, SharePoint, Skype/Zoom/Teams), cell phone/mobile technology, and standard office equipment.
Travel Requirements:
This job posting summarizes the main duties of the job. It neither prescribes nor restricts the exact tasks that may be assigned to carry out these duties. This document should not be construed in any way to represent a contract of employment. Management reserves the right to review and revise this document at any time.
FHI 360 is an equal opportunity and affirmative action employer whereby we do not engage in practices that discriminate against any person employed or seeking employment based on race, color, religion, sex, sexual orientation, gender identity, national or ethnic origin, age, marital status, physical or mental disability, protected Veteran status, or any other characteristic protected under applicable law.
Our values and commitments to safeguarding: FHI 360 is committed to preventing any type of abuse, exploitation and harassment in our work environments and programs, including sexual abuse, exploitation and harassment. FHI 360 takes steps to safeguard the welfare of everyone who engages with our organization and programs and requires that all personnel, including staff members and volunteers, share this commitment and sign our code of conduct. All offers of employment will be subject to appropriate screening checks, including reference, criminal record and terrorism finance checks. FHI 360 also participates in the Inter-Agency Misconduct Disclosure Scheme (MDS), facilitated by the Steering Committee for Humanitarian Response. In line with the MDS, we will request information from job applicants' previous employers about any substantiated findings of sexual abuse, exploitation and/or harassment during the applicant's tenure with previous employers. By applying, job applicants confirm their understanding of these recruitment procedures and consent to these screening checks.
FHI 360 will consider for employment all qualified applicants, including those with criminal histories, in a manner consistent with the requirements of applicable state and local laws.

FHI 360 fosters the strength and health of its workforce through a competitive benefits package, professional development and policies and programs that support a healthy work/life balance. Join our global workforce to make a positive difference for others — and yourself.
Please click here to continue searching FHI 360's Career Portal.