Program and Technical Assistant - Tomorrow's Leaders (Arabic Preferred, French a Bonus)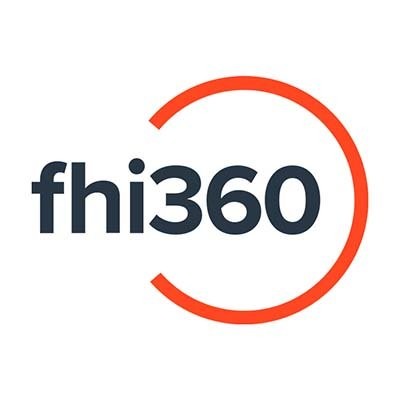 FHI 360
IT
Remote
Posted on Sunday, September 10, 2023
FHI 360 is a nonprofit human development organization dedicated to improving lives in lasting ways by advancing integrated, locally driven solutions. Our staff includes experts in Health, Education, Nutrition, Environment, Economic Development, Civil Society, Gender, Youth, Research and Technology; creating a unique mix of capabilities to address today's interrelated development challenges. FHI 360 serves more than 60 countries, all 50 US states and all US territories.
Position Summary: This position supports the Tomorrow's Leaders Recruitment (TLR) Program within the Global Connections Department. The TLR is sponsored by the Department of State's U.S.-Middle East Partnership Initiative (MEPI) and offers undergraduate and graduate scholarships for accomplished students from Algeria, Bahrain, Egypt, Iraq, Jordan, Lebanon, Libya, Morocco, Tunisia, Syria, the West Bank/Gaza, and Yemen. The Program serves students from socioeconomically underserved backgrounds who represent the Middle East and North Africa (MENA) region's cultural, religious, and geographic diversity. Chosen for their strong leadership potential and academic performance, Tomorrow's Leaders advance MEPI's mission to enhance cultural understanding, international collaboration, institution building, knowledge sharing, and economic development between the U.S. and the MENA region. The Program Assistant will provide day-to-day administrative, programmatic, and logistical support. S/he will work as part of a collaborative team that ensures successful outcomes and quality programing.
Essential Job Functions:
Provide day to day administrative support for Tomorrow's Leaders Recruitment, especially support for the Application process

Coordination of procurement and tracking expenses

Ability to use database to track and sort applicants and pull reports as needed

Ensure integrity of project data and files though use of tracking tools and adherence to documentation protocols, including protection of personally identifiable information (PII)

Support logistical arrangements for participant standardized testing in the region, issuance of per diem, and travel; including hotels, transportation, visa arrangements, and other logistical support

Produce project materials, including but not limited pre-departure orientation training materials and other administrative documents

Assist with virtual program logistics

Perform other duties, as assigned.
Required Skills and Qualifications:
Associate degree required; bachelor's degree preferred.

Fluency in Arabic preferred and French ability a plus;

Proven organizational skills and ability to manage multiple tasks with a HIGH degree of accuracy;

Ability to work independently and as a team member, take initiative, meet deadlines, and be flexible;

Strong computer skills including use of databases; familiarity using and editing web-based platforms such as WordPress, Qualtrics, and Survey Monkey;

Proficiency in Microsoft Excel and database knowledge;

Strong oral and written communication skills; demonstrated professionalism in written correspondence; and

Demonstrated strong interpersonal and cross-cultural competencies, and interest in international education.
Job Summary:
Provide basic administrative support on a core project and/or technical operations (e.g., coordinating meetings, making travel arrangements, processing expense reports). Supports the planning and execution of project and technical initiatives. Assist with the monitoring of progress towards attainment of objectives and deadlines, reporting results to appropriate staff. Communicates extensively with staff and colleagues.
Accountabilities:
Programmatic Support:
Provide administrative support including calendar management, scheduling, and managing expenses.

Attend project meetings and prepares pre-meeting and post-meeting notes and memos.

Plan for project-related meetings; booking conference rooms; ordering catering; preparing materials, etc.

Support logistical arrangements for events, conferences, and workshops, including invitations, and procurement of materials, supplies, refreshments, etc.

Support departments, practices and/or projects to manage electronic files and/or review to ensure completion.

Provide communication support; compile folders for external stakeholders; keep track of communications materials inventory and work with teams to request additional materials, as needed.

Support logistical arrangements for events, conferences, and workshops, including invitations, and procurement of materials, supplies, refreshments, etc.

Taking meeting notes and maintain project files. Maintains filing system of sub-award documents.
Programmatic Administration:
Support travel activities for staff and consultants including preparation of expense authorizations, obtaining client travel approval, working with Travel Department to obtain air tickets and advances, and supporting travel expense reporting when required.

Assist in the collection of information for use in reports and formats report drafts.

Maintain distribution list for project reports.

Send reminders to keep team on track with reporting deadlines.

Serve as a backup to others at same level.

Set up document management site (file share sites).

Maintain, copy, and coordinate storage and archiving of files.
Technical Requirements:
Assist in technical data collection, review and basic analysis.

Provides basic technical support in the development and dissemination of tools, materials, reports, papers, and intervention for projects.

Under supervision conducts searches of published literature, mobile software sites, blogs, on evolving issues.

Provides technical administrative support to workplan preparation and finalization.
Operational Support (Security, IT, HR, etc.):
Post job descriptions.

Arrange interviews.

Set-up technology for meetings.

Troubleshoots equipment issues.

Keep and update list of contacts.
Finance Support:
Payment processing: receive invoices in financial system of record, compile payment packages, obtain approvals and submit for processing.

Consultant support: compile consultant agreement packages, obtain approvals, and upload in financial system of record.

Provide point of contact support for project staff, such as processing reimbursement requests and invoices.

May contribute to the development of the project's budget process.

Read and interpret budget to understand tracking.

May suggest budget items/approach for tasks.

Set up purchase orders in the finance system of record (HQ only).

May help track down cost information (other direct costs (ODCs), hotel costs, etc.).
Business Development and Proposal Management Support:
Contract deliverables support and tracking: as needed, support with reviewing/uploading project reports and deliverables to the Development Experience Clearinghouse and to the internal Knowledge Exchange.

Support business development efforts including assisting with proposal recruitment, document formatting, organizational chart formatting, and performing desk research, as needed.
Competencies: There are 31 FHI360 development competencies. The focus for this particular job will be:
Project Management (Planning and Time Management) - accurately scopes out length and difficulty of tasks (sets objectives/goals/measures). Breaks down work into steps, schedules, task/people assignments. Marshal's people, time, and resource efficiently. Arranges information in a useful manner and orchestrates multiple activities at once.

Problem Solving – analyzes problems, seeks input from others and considers a variety of solutions. Chooses most efficient and effective solutions with attention to the impact that solution has on other projects and tasks.

Technical Skills and Learning – lets go of outdated processes and procedures, seeks out resources to enhance technical skills, and readily learns new industry processes, systems and products.

Employees are expected to possess or have high potential for development of these three fundamental competencies.
Applied Knowledge & Skills:
Articulate, professional and able to communicate in a clear, positive manner with clients and staff.

Must be able to read, write and speak fluent English, fluent in host country language as appropriate.

Basic knowledge of concepts, practices and procedures with project design.

Strong oral and written communication skills.

Demonstrated proficiency with Microsoft Office suite software.

Ability to problem solve and recommend corrective action as needed.

Strong organizational and attention to detail needed to adhere to project deadlines.

Effective communications in information shared by ensuring attention is paid to the specific components (i.e., formatting) of the communication, successful delivery and accountability for specific components (i.e., keeping timelines updated).
Problem Solving & Impact:
Works on problems that are limited in scope.

Problems are routine in nature and are standard procedures and policies.

Works independently and within a team on special non-recurring and ongoing projects.

Exercises judgment within defined practices and policies to perform duties.

Decisions made generally affect own job or specific functional area.
Supervision Given/Received:
Has no supervisory responsibility.

Uses independent judgment to determine workflow and priorities.

Receives instructions on new assignments.

Typically reports to a Manager.
Education:
Associate Degree or its International Equivalent in Civil Society, Communication and Social Marketing, Economic Development, Education, the Environment, Gender, Health, Nutrition, Research, Technology and Youth or a Related Field.
Experience:
Typically requires 0 - 2 years of relevant administrative experience supporting projects and/or a technical practice area.

Prior experience in a non-governmental organization (NGO) preferred.

Prior experience using Microsoft Office Suite preferred.
Typical Physical Demands:
Typical office environment.

Ability to spend long hours looking at computer screen and doing repetitive work on a keyboard.

Ability to sit or stand for extended periods of time.

Ability to lift/move up to 5 lbs.
Technology to be Used:
Personal Computer/Laptop, Microsoft applications (i.e., Office 365, SharePoint, Skype/Zoom/Teams), cell phone/mobile technology, and standard office equipment.
Travel Requirements: Less than 10%
The expected hiring salary range for this role is listed below. FHI 360 pay ranges represent national averages that vary by geographic location. When determining an offer amount, FHI 360 factors in multiple considerations, including but not limited to: relevant years of experience and education possessed by the applicant, internal equity, business sector, and budget.
Base salary is only one component of our offer. FHI 360 contributes 12% of monthly base pay to a money purchase pension plan account. Additionally, all US based staff working full-time, which is calculated at 40 hours/week, receive 18 days of paid vacation per year, 12 sick days per year, and 11 holidays per year. Paid time off is reduced pro rata for employees working less than a full-time schedule.
Hiring Salary Range: $38,000 - $55,000
This job posting summarizes the main duties of the job. It neither prescribes nor restricts the exact tasks that may be assigned to carry out these duties. This document should not be construed in any way to represent a contract of employment. Management reserves the right to review and revise this document at any time.
FHI 360 is an equal opportunity and affirmative action employer whereby we do not engage in practices that discriminate against any person employed or seeking employment based on race, color, religion, sex, sexual orientation, gender identity, national or ethnic origin, age, marital status, physical or mental disability, protected Veteran status, or any other characteristic protected under applicable law.
Our values and commitments to safeguarding: FHI 360 is committed to preventing any type of abuse, exploitation and harassment in our work environments and programs, including sexual abuse, exploitation and harassment. FHI 360 takes steps to safeguard the welfare of everyone who engages with our organization and programs and requires that all personnel, including staff members and volunteers, share this commitment and sign our code of conduct. All offers of employment will be subject to appropriate screening checks, including reference, criminal record and terrorism finance checks. FHI 360 also participates in the Inter-Agency Misconduct Disclosure Scheme (MDS), facilitated by the Steering Committee for Humanitarian Response. In line with the MDS, we will request information from job applicants' previous employers about any substantiated findings of sexual abuse, exploitation and/or harassment during the applicant's tenure with previous employers. By applying, job applicants confirm their understanding of these recruitment procedures and consent to these screening checks.
FHI 360 will consider for employment all qualified applicants, including those with criminal histories, in a manner consistent with the requirements of applicable state and local laws.

FHI 360 fosters the strength and health of its workforce through a competitive benefits package, professional development and policies and programs that support a healthy work/life balance. Join our global workforce to make a positive difference for others — and yourself.
Please click here to continue searching FHI 360's Career Portal.