Senior Accountant III - Field Accounting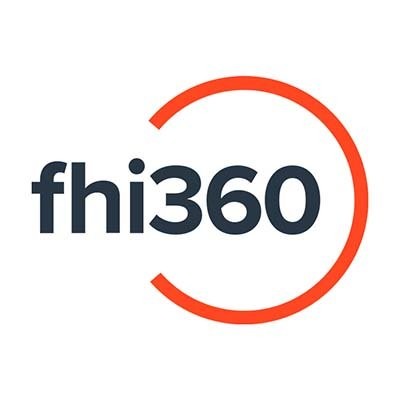 FHI 360
Accounting & Finance
Remote
Posted on Thursday, August 24, 2023
Job Description Summary:
Performs accounting functions and conducts the theory and practice of recording, classifying, examining and analyzing data and records of financial transactions. Reviews Country Office financial performance on a monthly basis including balance sheet reconciliations and activity reviews. Processes and records journal entries. Responds to inquiries and assist in trainings. Maintains general ledger accounts and supporting sub-ledgers and produces various accounting reports. Participates in various accounting projects including external or internal audits, system upgrades, changes to accounting processes or procedures and other projects as assigned.
Accountabilities:
Applies accounting principles and practices to a limited range of accounting and/or other fiscal functions.

Provides support for field programs by conducting live meeting training on financial systems and processes.

Works with Global Program Management (GPM) staff to help them understand the financial aspects of the assigned Country Offices.

Reviews Country Office monthly financial reports and balance sheet reconciliations- most countries are French speaking.

Work may include: reconciliation of accounts or reports, examination of various financial statements for accuracy, completeness, and conformance to guidelines, and maintenance of subsidiary ledgers.

Assists in various financial analysis projects and closure of accounting records.

Reconciles US based sub recipients with the General Ledger accounts.

Reviews inter department journal entries.

Assists with internal and external audit request. *May assist in preparation of field office risk assessment reports.

Independently applies accounting principles and practices to a variety of accounting, budgeting, forecasting, cost accounting and/or other fiscal functions.

Work may include: account report preparation and reconciliation, development and implementation of control systems for determining and distributing costs, working with administrators to develop and operate accounting systems, examination of a variety of accounting documents to verify conformance with internal policies and external accounting standards.

Prepares reports and statements requiring interpretation and analysis.

This is an advance level position in which the incumbent has the ability to perform complex, specialized accounting functions with minimal or no supervision.

Ensures daily operations of the accounting systems, develops non-standard reports and statements requiring interpretation and analysis of trends.

Responds to new or changing management requests related to audit and fiscal procedures, account structures or reports and accounting systems.

Independently resolves issues of moderate to advanced complexity.

Responsibilities may extend beyond accounting system maintenance to the solution of accounting problems.

Performs other duties as assigned.
Applied Knowledge & Skills:
Apply in-depth knowledge of Generally Accepted Accounting Principles (GAAP), theories and systems design.

Identify problems and changing requirements regarding management needs, auditing and other fiscal procedures, account structures or reports, and accounting systems, along with the responsibility for modifications.

Research, analyze and ensure implementation of new and/or changing accounting and reporting systems.

Make risk assessment of internal financial control systems and may be requested to suggest improvements or changes in processes.

Convey concise, comprehensive, and accurate findings on matters of a complex nature in written form.

Conclusions and recommendations are based on professional knowledge and judgment.

Convey issues of a complex nature in a clear, concise, and organized manner.

May consult and/or negotiate with senior management / external entities for purpose of funding levels, cost allocations, or related financial issues.
Education
Bachelor's Degree or its International Equivalent - Accounting, Business Administration, Finance or Related Field.
Experience:
5+ years of accounting experience in public accounting firm or a large company.

Substantial experience using computerized information systems.

Must be able to read, write and speak fluent English.

Prior team lead experience preferred.

Demonstrated leadership experience preferred.

CPA preferred.

Fluent French language skills required.
Typical Physical Demands:
Typical office environment.

Ability to sit and stand for extended periods of time.

Ability to lift 5-50 lbs.
Technology to be Used:
Personal Computer, Microsoft Word (i.e. Word, Excel, PowerPoint, etc.), e-mail, telephone, printer, calculator, copier, fax machine, cell phones, PDAs and other hand-held devices.
Travel Requirements:
The expected hiring salary range for this role is listed below. FHI 360 pay ranges represent national averages that vary by geographic location. When determining an offer amount, FHI 360 factors in multiple considerations, including but not limited to: relevant years of experience and education possessed by the applicant, internal equity, business sector, and budget.
Base salary is only one component of our offer. FHI 360 contributes 12% of monthly base pay to a money purchase pension plan account. Additionally, all US based staff working full-time, which is calculated at 40 hours/week, receive 18 days of paid vacation per year, 12 sick days per year, and 11 holidays per year. Paid time off is reduced pro rata for employees working less than a full-time schedule.
Hiring Salary Range: $80,000 - $102,000
This job posting summarizes the main duties of the job. It neither prescribes nor restricts the exact tasks that may be assigned to carry out these duties. This document should not be construed in any way to represent a contract of employment. Management reserves the right to review and revise this document at any time.
FHI 360 is an equal opportunity and affirmative action employer whereby we do not engage in practices that discriminate against any person employed or seeking employment based on race, color, religion, sex, sexual orientation, gender identity, national or ethnic origin, age, marital status, physical or mental disability, protected Veteran status, or any other characteristic protected under applicable law.
Our values and commitments to safeguarding: FHI 360 is committed to preventing any type of abuse, exploitation and harassment in our work environments and programs, including sexual abuse, exploitation and harassment. FHI 360 takes steps to safeguard the welfare of everyone who engages with our organization and programs and requires that all personnel, including staff members and volunteers, share this commitment and sign our code of conduct. All offers of employment will be subject to appropriate screening checks, including reference, criminal record and terrorism finance checks. FHI 360 also participates in the Inter-Agency Misconduct Disclosure Scheme (MDS), facilitated by the Steering Committee for Humanitarian Response. In line with the MDS, we will request information from job applicants' previous employers about any substantiated findings of sexual abuse, exploitation and/or harassment during the applicant's tenure with previous employers. By applying, job applicants confirm their understanding of these recruitment procedures and consent to these screening checks.
FHI 360 will consider for employment all qualified applicants, including those with criminal histories, in a manner consistent with the requirements of applicable state and local laws.

FHI 360 fosters the strength and health of its workforce through a competitive benefits package, professional development and policies and programs that support a healthy work/life balance. Join our global workforce to make a positive difference for others — and yourself.
Please click here to continue searching FHI 360's Career Portal.