Digital Ad Trafficker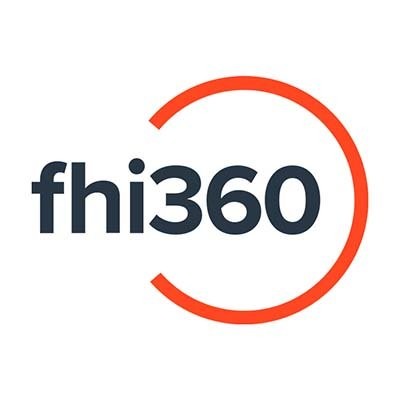 FHI 360
Remote
Posted on Friday, August 11, 2023
The Social Marketing and Communication (SMC) department within FHI 360's U.S. Programs is a national leader in applying a science-based approach to social marketing and communication to address public health and other challenges in the U.S. SMC currently implements a diverse portfolio of social marketing, public relations, communication, and training and technical assistance projects in the U.S. that are funded by the Centers for Disease Control and Prevention, National Institutes of Health, private associations, and foundations. In the past decade, our team has worked on issues such as diabetes, emergency and pandemic preparedness, obesity prevention, sexual health, HIV, cancer, asthma, immunizations, violence prevention, access to health care, and tobacco control and cessation. Samples of our work can be viewed at smcgallery.fhi360.org.
Job Summary
The Digital Ad Trafficker will assist the Paid Media team in accurately executing, monitoring, and reporting on paid media campaigns across multiple tactics (Paid Social, Online Video, CTV, Digital Audio, Display, etc.) for SMC's HIV communication portfolio and other SMC projects.
The ideal candidate should have a broad knowledge of the digital advertising landscape and will work closely with media, analytics, and production, with an impetus on ad operations and digital technologies related to the execution and measurement of multi-channel digital marketing efforts. The Digital Ad Trafficker role requires a high level of focus, problem-solving, and technical communication to consistently and accurately coordinate the digital ad trafficking process which includes gathering and communicating ad specifications to designers, organizing completed creative assets, distributing ads and assets to media partners, implementation of client website tagging and tag management, extensive QA, and management of process to on-time launch. This role requires an ability to clearly communicate advertising needs and next steps through a general knowledge of digital placements across paid social (Facebook, Instagram, YouTube, TikTok, Snapchat, Reddit) in addition to programmatic display/online video/CTV, and direct partnerships. Experience with traditional media (radio, print, OOH) is a plus.
You will thrive in this role if you love improving the health and wellbeing of communities, multitasking, problem solving, and want to further your experience in the digital marketing industry. Candidates of all backgrounds and identities are encouraged to apply. Eastern time zone working hours are required.
Key tasks will include:
Provide technical support, and day-to-day oversight of task team members under the guidance of Digital Media Buyer

Collaborate closely with Digital Media Buyer and Senior Media Planner to strengthen client relationships, improve efficiencies, and scale performance.

Coordinates media buy efforts with local, national, and innovative partners where appropriate to amplify and support community- and population-level activities and interventions.

Execute and contribute to paid media strategic plans and tactical plans to support department projects.

Assist in creating performance reports that keep clients apprised of media buy performance.
Supervision Received:
Reports to Digital Media Buyer.

Qualifications:
Bachelor's degree preferred (or international equivalent) in communications, public relations, marketing, digital media, or related field

Requires 2+ years of experience in media planning/buying. U.S. government experience a plus.

Prior experience working on public health campaigns preferred but not required.

Prior experience at an advertising or marketing agency preferred.

Prior experience with monday.com preferred.

Experience in assisting in the development, implementation, and measurement of paid media buys.

Detail-oriented and highly organized with the ability to carefully QA necessary deliverables in a fast-paced environment

Excellent time management and team building skills.

Excellent oral and written communication skills

Proven understanding of online community building

Ability to collaborate with others

Upbeat, hardworking demeanor with colleagues and clients

Ability to work independently and effectively with minimal supervision

Creativity and copywriting skills are very important.

Strong dedication to excellence, ability to QA media, and provide valuable feedback.
Typical Physical Demands:
Typical office environment.

Ability to sit or stand for extended periods of time.

Ability to lift or move 5- 10 lbs.
Technology to be Used:
Computer, Microsoft Office (i.e., Word, Excel, PowerPoint, etc.), E-mail
Travel Requirements:
The expected hiring salary range for this role is listed below. FHI 360 pay ranges represent national averages that vary by geographic location. When determining an offer amount, FHI 360 factors in multiple considerations, including but not limited to: relevant years of experience and education possessed by the applicant, internal equity, business sector, and budget.
Base salary is only one component of our offer. FHI 360 contributes 12% of monthly base pay to a money purchase pension plan account. Additionally, all US based staff working full-time, which is calculated at 40 hours/week, receive 18 days of paid vacation per year, 12 sick days per year, and 11 holidays per year. Paid time off is reduced pro rata for employees working less than a full-time schedule.
Hiring Salary Range: $48,000 - $70,000
This job posting summarizes the main duties of the job. It neither prescribes nor restricts the exact tasks that may be assigned to carry out these duties. This document should not be construed in any way to represent a contract of employment. Management reserves the right to review and revise this document at any time.
FHI 360 is an equal opportunity and affirmative action employer whereby we do not engage in practices that discriminate against any person employed or seeking employment based on race, color, religion, sex, sexual orientation, gender identity, national or ethnic origin, age, marital status, physical or mental disability, protected Veteran status, or any other characteristic protected under applicable law.
Our values and commitments to safeguarding: FHI 360 is committed to preventing any type of abuse, exploitation and harassment in our work environments and programs, including sexual abuse, exploitation and harassment. FHI 360 takes steps to safeguard the welfare of everyone who engages with our organization and programs and requires that all personnel, including staff members and volunteers, share this commitment and sign our code of conduct. All offers of employment will be subject to appropriate screening checks, including reference, criminal record and terrorism finance checks. FHI 360 also participates in the Inter-Agency Misconduct Disclosure Scheme (MDS), facilitated by the Steering Committee for Humanitarian Response. In line with the MDS, we will request information from job applicants' previous employers about any substantiated findings of sexual abuse, exploitation and/or harassment during the applicant's tenure with previous employers. By applying, job applicants confirm their understanding of these recruitment procedures and consent to these screening checks.
FHI 360 will consider for employment all qualified applicants, including those with criminal histories, in a manner consistent with the requirements of applicable state and local laws.

FHI 360 fosters the strength and health of its workforce through a competitive benefits package, professional development and policies and programs that support a healthy work/life balance. Join our global workforce to make a positive difference for others — and yourself.
Please click here to continue searching FHI 360's Career Portal.