Business Data Analyst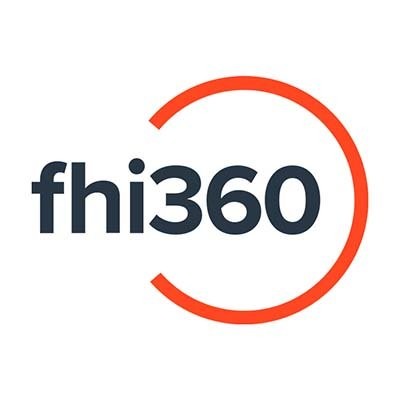 FHI 360
IT, Data Science
Washington, DC, USA
Posted on Friday, August 4, 2023
**This position will require one day in-person per week in our Washington DC office. Candidates not currently based in the DC area should note plans to relocate in their resume or cover letter in order to be considered.**
FHI360 is a premier human development organization that mobilizes research, resources, and relationships so that people everywhere can access the opportunities they need to lead full, healthy lives. Your work at FHI360 will directly impact our mission to make the world a better place.
The Strategy and Innovation Office seeks a Business Data Analyst as its newest team member. The selected candidate will report to the Senior Advisor of Measurement and Data. Our team is central to supporting FHI360's strategic ambition and facilitating organizational learning and evidence use. The work of the Business Data Analyst includes collaboration with cross-functional teams within FHI360 to build data and learning products. You will conduct descriptive and statistical data analysis for measuring organization-level external impact and internal business performance. In addition to applying your technical skills, you will gain invaluable exposure to different aspects of the business, enabling you to broaden your skills and build a strong network.
We value a balance of people and technical skills in our team members. You will be responsible for engaging stakeholders to design and implement data collection tools, create analysis pipelines, and develop dashboards. FHI360 provides the latest data science tools. You will use conventional and innovative techniques to build business intelligence products, including PowerBI Dashboards, to demonstrate organization-level performance results. You must have proven experience in business data analysis, data modeling, and visualization.
Job Summary:
Collects, manages, and analyzes quantitative and qualitative data from the external competitive market and from within the organization to perform descriptive and statistical analyses and make recommendations that support business needs. May provide consultation to internal users and lead cross-functional teams to address business data issues.
Accountabilities:
Supports business activities for the development of organization wide social impact and business performance metrics including survey design, data collection, descriptive and statistical data analysis, and dashboard development.

Analyzes external and internal data to identify trends/opportunities, develops strategic options based on the data analyzed, and creates compelling presentations identifying the key business implications and recommendations.

Conducts quantitative and qualitative data analysis and delivers insights and presentations to senior leadership and functional teams. Be able to develop and manage multiple data dashboards concurrently, preferably in PowerBI.

Updates data from multiple sources regularly to provide information to management to make strategic business decisions.

Coordinates with relevant business teams and individuals on the issues of data collection, data quality, metrics improvement, and sharing analysis results.

Contributes to improving the department's internal data systems, processes, and tools particularly as they enhance the vision of strategy development, analytics, and/or innovation.

Assists with project management and coordination/development of work plans, deliverables,

and activities.

Maintains report forms, formats, information dashboards, data generators, reports and other resources.

Performs other duties as assigned.
Applied Knowledge & Skills:
Prior experience with business performance metrics and developing business intelligence dashboards or other data products for business or department-level decision-making. For example, development of a Balanced Score Card dashboard, development of organization-level social impact or environmental, social, and corporate governance (ESG) dashboard, department level finance, annual performance, and or human resources dashboard etc.

Working knowledge of fundamental concepts, practices, and procedures of business data analysis including knowledge of performance indicators, business operations indicators, working with databases, and creation of data models.

Solid experience in working with messy data, conducting descriptive analysis and statistical modeling, and visualization preferably using MS Excel, R or Python, and PowerBI.

Excellent oral and written communication skills, including the ability to effectively present data products to and interact with senior executives.

Strong critical thinking and problem-solving skills. Ability to interact effectively with data scientists and non-technical staff at all levels, especially senior executives.

Must be able to read, write, and speak fluent English. Must be able to present technical data analysis findings as simple non-jargon reports.

Ability to work on multiple projects simultaneously.

Demonstrated ability to work with highly confidential and proprietary information.
Problem Solving & Impact:
Works on moderate problems that require analysis of data and review of a range of factors.

Exercises judgment within defined procedures and practices to determine appropriate action.

Builds productive internal and external working relationships.

Decision or actions may affect a work unit.
Supervision Given/Received:
Has no supervisory responsibility.

Contributes to business and operational decisions that affect the department.

Receives instruction on new assignments or projects.

Reports to Senior Advisor, Measurement and Data.
Education:
Bachelor's Degree or International Equivalent in Business Administration, Finance or Related Field.
Experience:
Requires 2-5 years of experience in primary or secondary research, statistical analysis, business data analysis, and dashboard development.

Demonstrated experience in quantitative and qualitative data research and analysis.

Prior private sector experience such as data scientist, management consulting, business data science, investment analyst, and corporate strategy analyst, is a plus.
Typical Physical Demands:
Typical office environment.

Ability to spend long hours looking at computer screen and doing repetitive work on a keyboard.

Ability to sit or stand for extended periods of time.

Ability to lift or move up to 5 lbs.
Technology to be Used:
Computer/Laptop, Microsoft applications (i.e., Office 365, SharePoint, Skype/Zoom/Teams), Data applications (MS Excel, R, Python, and PowerBI etc.) cell phone/mobile technology, and standard office equipment.
Travel Requirements:
Less than 10%
The expected hiring salary range for this role is listed below. FHI 360 pay ranges represent national averages that vary by geographic location. When determining an offer amount, FHI 360 factors in multiple considerations, including but not limited to: relevant years of experience and education possessed by the applicant, internal equity, business sector, and budget.
Base salary is only one component of our offer. FHI 360 contributes 12% of monthly base pay to a money purchase pension plan account. Additionally, all US based staff working full-time, which is calculated at 40 hours/week, receive 18 days of paid vacation per year, 12 sick days per year, and 11 holidays per year. Paid time off is reduced pro rata for employees working less than a full-time schedule.
Hiring Salary Range: $57,000- $80,000
#LI-DNI
This job posting summarizes the main duties of the job. It neither prescribes nor restricts the exact tasks that may be assigned to carry out these duties. This document should not be construed in any way to represent a contract of employment. Management reserves the right to review and revise this document at any time.
FHI 360 is an equal opportunity and affirmative action employer whereby we do not engage in practices that discriminate against any person employed or seeking employment based on race, color, religion, sex, sexual orientation, gender identity, national or ethnic origin, age, marital status, physical or mental disability, protected Veteran status, or any other characteristic protected under applicable law.
Our values and commitments to safeguarding: FHI 360 is committed to preventing any type of abuse, exploitation and harassment in our work environments and programs, including sexual abuse, exploitation and harassment. FHI 360 takes steps to safeguard the welfare of everyone who engages with our organization and programs and requires that all personnel, including staff members and volunteers, share this commitment and sign our code of conduct. All offers of employment will be subject to appropriate screening checks, including reference, criminal record and terrorism finance checks. FHI 360 also participates in the Inter-Agency Misconduct Disclosure Scheme (MDS), facilitated by the Steering Committee for Humanitarian Response. In line with the MDS, we will request information from job applicants' previous employers about any substantiated findings of sexual abuse, exploitation and/or harassment during the applicant's tenure with previous employers. By applying, job applicants confirm their understanding of these recruitment procedures and consent to these screening checks.
FHI 360 will consider for employment all qualified applicants, including those with criminal histories, in a manner consistent with the requirements of applicable state and local laws.

FHI 360 fosters the strength and health of its workforce through a competitive benefits package, professional development and policies and programs that support a healthy work/life balance. Join our global workforce to make a positive difference for others — and yourself.
Please click here to continue searching FHI 360's Career Portal.