Health and Nutrition Assistant - Mekelle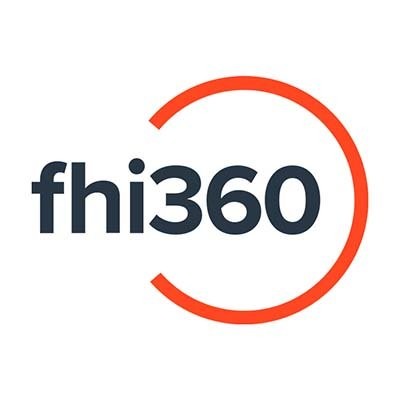 FHI 360
Mek'ele, Ethiopia
Posted on Thursday, August 3, 2023
Organizational Overview:
FHI 360 is a nonprofit human development organization dedicated to improving lives in lasting ways by advancing integrated, locally driven solutions. Our staff includes experts in health, education, nutrition, environment, economic development, civil society, gender equality, youth, research, technology, communication, and social marketing — creating a unique mix of capabilities to address today's interrelated development and humanitarian challenge in more than 70 countries. FHI 360's Crisis Response team is responding to the humanitarian emergency in Amhara and Afar region, focusing on emergency health, nutrition and WASH activities to support the goal of reducing morbidity and mortality.
Job Summary:
Under supervision of the Senior Health and nutrition Officer, the Health and Nutrition Officer is responsible for supporting all start-up nutrition activities in FHI 360 program implementation areas. They will be responsible for providing technical guidance to ensure that program implementation adheres to appropriate international technical standards and guidelines are technically sound.
Accountabilities
:
Work closely with the Senior Health and nutrition Officer to achieve program objectives and targets effectively and efficiently.
Collects and coordinates data needed by nutrition staff.
Reviews and verifies information to ensure compliance and accuracy of source documents, policies, and procedures.
Maintains records and data utilizing automated systems for tracking protocols, agreements, training materials, data sets and final reports.
Prepares trainings and training materials for field site locations.
Provide continuous field-based assistance to all mobile medical units and static facilities.
Assist in collecting and compiling project data regularly including case studies, success stories and photographs of facilities.
Provide regular updates on inventory of medical and non-medical items supported by the project.
Help improve the quality of PHC services delivered at supported facilities and continuous monitoring.
Any other tasks assigned.
Competencies
:
Project Management (Planning and Time Management) - accurately scopes out length and difficulty of tasks (sets

objectives/goals/measures).

Breaks down work into steps, schedules, task/people assignments. Marshal's people, time, and resource efficiently. Arranges information in a useful manner and orchestrates multiple activities at once.
Problem Solving – analyzes problems, seeks input from others and considers a variety of solutions. Chooses most efficient and effective solutions with attention to the impact that solution has on other projects and tasks.
Technical Skills and Learning – lets go of outdated processes and procedures, seeks out resources to enhance technical skills, and readily learns new industry processes, systems and products.
Employees are expected to possess or have high potential for development of these three fundamental competencies.
Applied Knowledge & Skills
:
Articulate, professional and able to communicate in a clear, positive manner with clients and staff.
Must be able to read, write and speak fluent English, fluent in host country language as appropriate.
Basic knowledge of concepts, practices and procedures with project design.
Strong oral and written communication skills.
Demonstrated proficiency with Microsoft Office suite software.
Ability to problem solve and recommend corrective action as needed.
Strong organizational and attention to detail needed to adhere to project deadlines.
Effective communications in information shared by ensuring attention is paid to the specific components (i.e., formatting) of the communication, successful delivery and accountability for specific components (i.e., keeping timelines updated).
Problem Solving & Impact
:
Works on problems that are limited in scope.
Problems are routine in nature and are standard procedures and policies.
Works independently and within a team on special non-recurring and ongoing projects.
Exercises judgment within defined practices and policies to perform duties.
Decisions made generally affect own job or specific functional area.
Uses independent judgment to determine workflow and priorities.
Receives instructions on new assignments.
Education
Bachelor's degree related to health or nutrition or a Related Field.
Experience
:
At least 3 years of national work experience in the field of Health and nutrition programs, including emergency and humanitarian response.
Prior work experience in a non-governmental organization (NGO) is highly preferred.
Fluent in local language and excellent in Amharic and English.
Typical Physical Demands
:
Typical office environment.
Ability to spend long hours looking at computer screen and doing repetitive work on a keyboard.
Ability to sit and stand for extended periods of time.
Ability to lift/move up to 5 lbs.
Technology to be Used
:
Laptop, Microsoft applications (i.e., Office 365, SharePoint, Skype/Zoom/Teams), cell phone/mobile technology, and standard office equipment.
Travel Requirements
:
50-60 % travelling in the field
This job posting summarizes the main duties of the job. It neither prescribes nor restricts the exact tasks that may be assigned to carry out these duties. This document should not be construed in any way to represent a contract of employment. Management reserves the right to review and revise this document at any time.
FHI 360 is an equal opportunity and affirmative action employer whereby we do not engage in practices that discriminate against any person employed or seeking employment based on race, color, religion, sex, sexual orientation, gender identity, national or ethnic origin, age, marital status, physical or mental disability, protected Veteran status, or any other characteristic protected under applicable law.
Our values and commitments to safeguarding: FHI 360 is committed to preventing any type of abuse, exploitation and harassment in our work environments and programs, including sexual abuse, exploitation and harassment. FHI 360 takes steps to safeguard the welfare of everyone who engages with our organization and programs and requires that all personnel, including staff members and volunteers, share this commitment and sign our code of conduct. All offers of employment will be subject to appropriate screening checks, including reference, criminal record and terrorism finance checks. FHI 360 also participates in the Inter-Agency Misconduct Disclosure Scheme (MDS), facilitated by the Steering Committee for Humanitarian Response. In line with the MDS, we will request information from job applicants' previous employers about any substantiated findings of sexual abuse, exploitation and/or harassment during the applicant's tenure with previous employers. By applying, job applicants confirm their understanding of these recruitment procedures and consent to these screening checks.
FHI 360 will consider for employment all qualified applicants, including those with criminal histories, in a manner consistent with the requirements of applicable state and local laws.

FHI 360 fosters the strength and health of its workforce through a competitive benefits package, professional development and policies and programs that support a healthy work/life balance. Join our global workforce to make a positive difference for others — and yourself.
Please click here to continue searching FHI 360's Career Portal.