Contracts Specialist II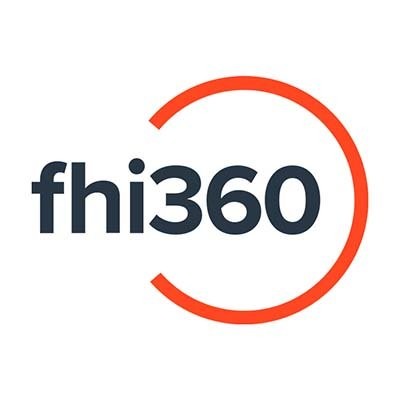 FHI 360
Bujumbura, Burundi · Bujumbura, Burundi · Burundi · Nairobi, Kenya · Nairobi, Kenya · Kenya · Remote · United States · Democratic Republic of the Congo · Democratic Republic of the Congo · Nampula, Mozambique · Mozambique
Posted on Monday, July 24, 2023
Please include a cover letter when applying to this role
Job Summary:
The Contract Specialist will work in partnership with FHI 360 HQ Contracting Officers and other staff to efficiently operate and maintain an effective contracts portfolio management system. Principal duties will include contract administration and professional / managerial support to ensure full compliance with donor rules and regulations. The Contract Specialist will perform specialized tasks from pre-award to close-out as assigned by the supervisory Contracting Officer located at the FHI 360 Headquarters in the US. These tasks may include a wide variety of discrete transactions occurring at various stages of the award and sub award processes.
Typical tasks include but are not limited to:
Supplementing the technical assistance provided by the Contracting Officer to proposal development and operations staff to produce competitive and responsive proposals.

Provide informed interpretation of fundamental regulations and standard contract requirements. Conduct select negotiations with the guidance of the Contracting Officer.

Provide technical assistance to operations staff and other enterprise services staff on matters of contract interpretation and compliance.

Prepare and submit requests for donor approval as delegated by the Contracting Officer.

Prepare, review, and approve sub awards and procurement actions up to authorized thresholds. Conduct contract close-out.

Assist the Contracting Officer in preparing management reports.
Accountabilities:
Pre-award:
Provides supplemental interpretation of fundamental regulations and standard contract requirements to help produce competitive and responsive proposals.
Post-award (Prime):
Assists in the review of prime award documents prior to signature.

Receive and process signed contracts from clients. Assure completeness and accuracy of contracts.

Data set-up in contract management/financial management system.

Serves as first responder to operations staff and enterprise services staff on routine business transactions of a contractual nature.

Prepares and submit routine business transactions such as requests for donor approval as delegated by the Contracting Officer.

Prepares periodic management reports.

Other duties as assigned by the supervisory Contracting Officer.
Post-award (Lower-tier):
Prepares, reviews, and approves sub awards and select procurement actions following established FHI 360 procedures and thresholds.

Process sub award data in sub award database and in an automated system – DPA, a system powered by Kissflow.

Prepares, reviews and modifications to sub awards.

Works in partnership with Project operations staff to monitor sub award compliance with flow-down provisions.
Records management:
Work in partnership with records management staff to maintain the accuracy and integrity of the unit filing system.
Applied Knowledge & Skills:
Increasingly advancing knowledge of donor (USG and non-USG) rules and regulations, common mechanisms of funding, types of acquisition and assistance awards, contracting concepts and principles from the solicitation phase to post-award administration.

Critical thinking and stronger analytical skills applied to successful completion of tasks.

Increasingly effective/persuasive oral communication and business/technical writing skills.

Demonstrable growth in technical expertise on regulatory matters, contract management systems, processes and computer software.
Problem Solving & Impact:
Works on increasingly complex and problems of diverse scope requiring critical analysis and comprehensive evaluation of critical factors.

Increasingly exercising independent judgment in developing methods and techniques to obtain solutions (and process improvements).

Increasing independence in determining specific tasks to accomplish in order to meet certain goals and objectives.
Supervision Given/Received:
Increasing self-reliance in performing tasks.

Needing lesser regular supervision.

Higher proficiency and confidence in operating within established operating procedures.
Education:
Bachelor's Degree or its International Equivalent in Business Administration, Legal Studies or Related Field.
Experience:
Requires 4 years' professional work experience with at least 2 years in a contracting position either in the Federal Government or a Non-governmental Organization (NGO).

Current or prior work experience with FHI 360 is a plus.

Advanced (above intermediate) knowledge of donor (USG and non-USG) rules and regulations applicable to sponsored projects.

Advanced understanding of contracting concepts and principles.

Strong organizational skills and project management skills.

Manage a variety of activities and pay close attention to detail.

Proficiency in word processing, spreadsheets, and Internet capabilities.

Effective oral and written communication skills with the ability to read, write, and speak English-fluently. Fluency in a foreign language is desired with French or Portuguese preferred.

Ability to work independently and prioritize tasks.

Ability to interact professionally in culturally diverse settings.

Ability to research and interpret information to respond to inquiries.
Typical Physical Demands:
Typical office environment.

Ability to spend long hours looking at computer screen and doing repetitive work on a keyboard.

Ability to lift/move up to 5 lbs.
Technology to be Used:
Computer/Laptop, Microsoft applications (i.e., Office 365, SharePoint, Skype/Zoom/Teams), cell phone/mobile technology, and standard office equipment.

DPA, a system powered by Kissflow
This job posting summarizes the main duties of the job. It neither prescribes nor restricts the exact tasks that may be assigned to carry out these duties. This document should not be construed in any way to represent a contract of employment. Management reserves the right to review and revise this document at any time.
FHI 360 is an equal opportunity and affirmative action employer whereby we do not engage in practices that discriminate against any person employed or seeking employment based on race, color, religion, sex, sexual orientation, gender identity, national or ethnic origin, age, marital status, physical or mental disability, protected Veteran status, or any other characteristic protected under applicable law.
Our values and commitments to safeguarding: FHI 360 is committed to preventing any type of abuse, exploitation and harassment in our work environments and programs, including sexual abuse, exploitation and harassment. FHI 360 takes steps to safeguard the welfare of everyone who engages with our organization and programs and requires that all personnel, including staff members and volunteers, share this commitment and sign our code of conduct. All offers of employment will be subject to appropriate screening checks, including reference, criminal record and terrorism finance checks. FHI 360 also participates in the Inter-Agency Misconduct Disclosure Scheme (MDS), facilitated by the Steering Committee for Humanitarian Response. In line with the MDS, we will request information from job applicants' previous employers about any substantiated findings of sexual abuse, exploitation and/or harassment during the applicant's tenure with previous employers. By applying, job applicants confirm their understanding of these recruitment procedures and consent to these screening checks.
FHI 360 will consider for employment all qualified applicants, including those with criminal histories, in a manner consistent with the requirements of applicable state and local laws.

FHI 360 fosters the strength and health of its workforce through a competitive benefits package, professional development and policies and programs that support a healthy work/life balance. Join our global workforce to make a positive difference for others — and yourself.
Please click here to continue searching FHI 360's Career Portal.