Technical Advisor, Research & Evaluation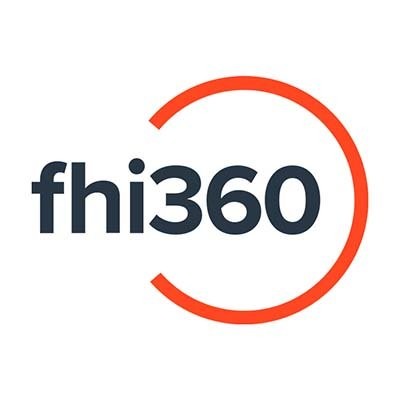 FHI 360
IT
Remote
Posted on Friday, June 30, 2023
Job Description:
Research and Evaluation Technical Leadership, Oversight and Capacity Building
The successful candidate leads research and evaluation activities within the R&E Department across the G3E project portfolio, in particular in education. In this role, the incumbent works with the education teams in G3E and other parts of FHI 360 to ensure the integration of robust monitoring, evaluation, research and learning (MERL) strategies in G3E projects, as well as the development of a comprehensive portfolio of research studies in these technical areas. For research studies and evaluations under his/her purview, the incumbent serves as a Technical Monitor or Principal Investigator (or Co- Investigator). As Technical Monitor/Principal Investigator, he/she provides technical leadership and oversight to ensure high quality research and evaluation design, implementation and analysis. To do this, he/she engages other technical and analytical staff in design and analysis, and identifies needs for external expertise. Specific tasks include the development of research and evaluation protocols, instruments and data analysis plans.
In addition to direct leadership and oversight of research and evaluation studies and activities, the incumbent also provides technical support across R&E research services more broadly. In this role, he/she provides direction and capacity building within technical, project and research teams, as appropriate.
For all research and evaluations across the portfolio, the incumbent investigates the feasibility of applying a wide variety of research principles, methods, and concepts to studies, problems, and projects. He/she ensures the consistency and completeness of all technical documentation and of research ethics compliance. He/she possesses a strong grounding in research methods, including mixed methods studies and qualitative research. He/she provides oversight over the development of technical sections of reports and is ultimately responsible for the quality and rigor of research and technical outputs.
Business Development
The incumbent leads business development efforts seeking to build FHI 360's research and analytical portfolio in the G3E technical areas, namely education, youth, civil society, or economic development. He/she also supports business development efforts of other technical teams in G3E, through technical leadership on research and MERL, development of MERL plans, leading discussions of the theory of change, as well as proposal goals and performance indicators and targets.
Thought Leadership and Research Utilization
The incumbent acts as spokesperson on FHI 360 research studies and MERL activities within projects. He/she promotes and disseminates R&E research to other departments within G3E and FHI 360, advises G3E and executive management, and serves as an internal consultant on the topics of monitoring, evaluation and research.
For all research and evaluations, the incumbent employs a utilization-focused lens, working with diverse teams, including other R&E team members (such as M&E backstops and analysts) and technical teams (both at HQ and in-country), to design and implement relevant studies. He/she has experience with research-to-practice processes and promotes the utilization of research and evaluation findings for programmatic improvements. He/she intentionally promotes a culture of learning both within R&E as well as across all G3E departments.
Accountabilities:
Leads monitoring, evaluation, research and learning (MERL) technical support to projects implemented by G3E

Develops technically appropriate approaches to answering a variety of research questions and works with staff in other divisions and in the field to identify and prepare research sites.

Provides technical leadership with implementing, conducting, and managing research studies and proposals.

Leads business development efforts for FHI 360 in G3E technical areas, writes proposals for research and technical assistance awards in these areas;

Designs the analytical strategy for research and evaluation activities in his/her purview.

Drafts, edits, reviews and presents protocols, papers and analysis of research findings and reports for publication and training materials.

Provides in-house review of protocols, papers, research strategies and proposals for funding projects for methodological and technological soundness.

Collaborates with R&E staff, G3E project teams, technical teams, other researchers across the organization on various research materials, statistical results, and medical/clinical agendas.
Applied Knowledge & Skills:
Strong and proven knowledge of the development context, including deep familiarity with country contexts outside of the highly industrialized nations;

Proven ability to write winning proposals in global development, including research in the G3E core technical areas;

Understanding of the major actors and key issues globally pertaining to education and education system strenghtening,

Comprehensive knowledge of theories, concepts, methods and practices in monitoring and evaluation;

In-depth understanding of approaches used with the objective of integrating evidence building in global development projects;

Thorough understanding of the realities of conducting research in development contexts and the challenges of timelines, budgets, human resources, and donor requirements;

Proven research methods skills in both quantitative and qualitative methodologies, including a proven ability to lead research projects to completion and dissemination;

Articulate, professional and able to communicate in a clear, positive manner with external clients and staff, as well as clearly communicate technical and research strategies, results, and implications to non-technical audiences

Excellent oral and written communication skills;

Languages: English required, fluent French or Spanish are highly desirable;

Creativity, problem solving, demonstrated ability to effectively collaborate with others and independent thought are a must.
Experience:**
At least 8 years of experience with scientific disciplines developing strategies in research studies and integrating research into technical projects;

Experience working with diverse teams and integrating research-to-practice and collaborating, learning, adapting approaches (CLA) to program implementation;

Experience conceptualizing and managing field research in challenging contexts from start to finish;

Proven experience in business development for international NGOs, including leading and writing winning proposals;

Experience working with non-academic audiences, effectively communicating and utilizing research and scientific content for practical application;

Evidence of publications or strong writing record in non-academic outlets;

Prior work experience in a non-governmental organization (NGO) or in work-related academic, governmental, or industry setting, experience working internationally highly desirable.
Education**
Master's Degree or its International Equivalent in Economics, Education, Environment, Health, Human Development, Information Science, International Development
Technology
to
be
Used:
Microsoft Office, Microsoft Teams, Microsoft Sharepoint, Salesforce. Experience with data analysis software such as Dedoose and/or NVivo is highly desirable, as well as experience and comfort level with Stata.
Travel Requirements:
10%-25%
Typical Physical Demands:
Typical office environment. Reasonable accommodations will be made in accordance with the ADA.
The expected hiring salary range for this role is listed below. FHI 360 pay ranges represent national averages that vary by geographic location. When determining an offer amount, FHI 360 factors in multiple considerations, including but not limited to: relevant years of experience and education possessed by the applicant, internal equity, business sector, and budget.
Base salary is only one component of our offer. FHI 360 contributes 12% of monthly base pay to a money purchase pension plan account. Additionally, all US based staff working full-time, which is calculated at 40 hours/week, receive 18 days of paid vacation per year, 12 sick days per year, and 11 holidays per year. Paid time off is reduced pro rata for employees working less than a full-time schedule.
Hiring Salary Range: $85,000 - $157,000
This job posting summarizes the main duties of the job. It neither prescribes nor restricts the exact tasks that may be assigned to carry out these duties. This document should not be construed in any way to represent a contract of employment. Management reserves the right to review and revise this document at any time.
FHI 360 is an equal opportunity and affirmative action employer whereby we do not engage in practices that discriminate against any person employed or seeking employment based on race, color, religion, sex, sexual orientation, gender identity, national or ethnic origin, age, marital status, physical or mental disability, protected Veteran status, or any other characteristic protected under applicable law.
Our values and commitments to safeguarding: FHI 360 is committed to preventing any type of abuse, exploitation and harassment in our work environments and programs, including sexual abuse, exploitation and harassment. FHI 360 takes steps to safeguard the welfare of everyone who engages with our organization and programs and requires that all personnel, including staff members and volunteers, share this commitment and sign our code of conduct. All offers of employment will be subject to appropriate screening checks, including reference, criminal record and terrorism finance checks. FHI 360 also participates in the Inter-Agency Misconduct Disclosure Scheme (MDS), facilitated by the Steering Committee for Humanitarian Response. In line with the MDS, we will request information from job applicants' previous employers about any substantiated findings of sexual abuse, exploitation and/or harassment during the applicant's tenure with previous employers. By applying, job applicants confirm their understanding of these recruitment procedures and consent to these screening checks.
FHI 360 will consider for employment all qualified applicants, including those with criminal histories, in a manner consistent with the requirements of applicable state and local laws.

FHI 360 fosters the strength and health of its workforce through a competitive benefits package, professional development and policies and programs that support a healthy work/life balance. Join our global workforce to make a positive difference for others — and yourself.
Please click here to continue searching FHI 360's Career Portal.