Director Finance and Administration - Liberia Health Systems Strengthening Solutions Activity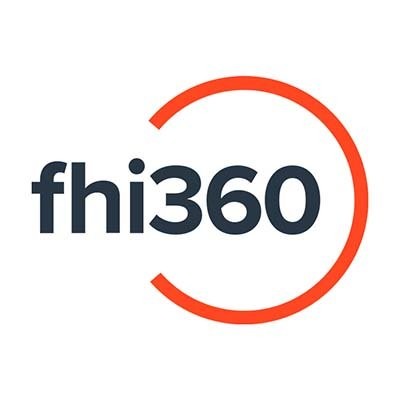 FHI 360
Accounting & Finance
Remote
Posted on Tuesday, June 20, 2023
Director, Finance and Administration, Liberia Health Systems Solutions Activity
FHI 360 is seeking qualified candidates for the position of Director, Finance and Administration for an anticipated five year USAID-funded Local Health Systems Solutions (LHESS) Activity in Liberia.
The LHESS Activity will seek to achieve the following key objectives:
Strengthened Decentralization Structures at national and subnational level to drive health system performance.

Strengthened systems for delivery of quality health services

Increased financial protection through reduced out-of-pocket spending on health care.
Job
Summary:
The Director, Finance and Administration (DFA) is responsible for financial analysis, planning, reporting, and oversight to support effective financial management and implementation of LHESS. The DFA oversees, leads, prepares, administers, and directs oversight of the program budget; leads activities of the program finance staff; reviews and approves recommendations for financial planning and control; and provides relevant fiscal information to the executive management team.
Employment is contingent upon successful award of the project to FHI 360, as well as USAID approval of the finalist.
Accountabilities:
Lead program finance/accounting function to achieve organizational strategic and operational goals.

Provides oversight with strategic direction, process improvement plans, financial reporting, budgetary planning and procedures, audit reviews and financial controls.

Identifies and provides solutions to executive level management on financial matters to make better business decisions.

Develops and implements policies and procedures to ensure compliance and efficiency with government regulations

Guides managers and staff to achieve strategic and operational goals for the department and organization.

Approves procurement requests and leads financial tools used for reporting program expenditures in compliance with regulatory requirements.

Develops and leads internal financial reviews with country offices and implements corrective action plans.

Develops tailored training plans applicable to the needs of the organization and communicate results of internal review activities to management and regulatory compliance agencies.

Lead staff to meet program and organizational strategic goals.
Applied Knowledge &
Skills:
Comprehensive knowledge of concepts, practices, and procedures with finance operations and management. Excellent oral and written communication skills.
Excellent and demonstrated organizational and presentation skills.

Excellent and demonstrated project management skills.

Ability to influence, motivates, and negotiates and works well with others.

Articulate, professional and able to communicate in a clear, positive manner with clients and staff

Demonstrated leadership qualities, depth, and breadth of financial management expertise.

Ability to work independently and lead a high-volume workflow.
Education:
**
Bachelor's Degree or its International Equivalent in business, accounting, or related field, however master's degree strongly preferred.
Experience:
**
10+ years of finance management experience (including 6+ years of line management experience).

Must be able to read, write and speak fluent English.

Prior work in a non-governmental organization (NGO).

Demonstrated experience in supporting and working with program staff to ensure resources are used efficiently and to accurately account for expenditures.

Expertise in USG cost principles, rules, and regulations, and their application in decision-making.

Exceptional skills in automated accounting systems and use of Excel spreadsheets.

Demonstrated experience in leading subgrants including risk assessment and working with host government entities as grantees.

Experience building capacity in financial management of local partners.

Excellent record of accurate and on-time reporting to donor agencies.
Typical Physical Demands:
Typical office environment.

Ability to spend long hours looking at computer screen and doing repetitive work on a keyboard.

Ability to sit and stand for extended periods of time.

Ability to lift/move up to 5 lbs.
Technology to be
Used:
Personal Computer/Laptop, Microsoft applications (i.e., Office 365, SharePoint, Skype/Zoom/Teams), cell phone/mobile technology, and standard office equipment.
Travel
Requirements:
**Or an equivalent combination of relevant education and/or experience sufficient to successfully perform the key responsibilities of the job. This job description summarizes the main duties of the job. It neither prescribes nor restricts the exact tasks that may be assigned to carry out these duties. This document should not be construed in any way to represent a contract of employment. Management reserves the right to review and revise this document at any time.
Disclaimer: Note the Compensation Band that appears on the job description is associated with those jobs assigned to the US Salary Structure and employees that are paid from US payroll.
The Compensation Band for all national local employees aligns to the Compensation Structure based on the Country location of the job.
This job posting summarizes the main duties of the job. It neither prescribes nor restricts the exact tasks that may be assigned to carry out these duties. This document should not be construed in any way to represent a contract of employment. Management reserves the right to review and revise this document at any time.
FHI 360 is an equal opportunity and affirmative action employer whereby we do not engage in practices that discriminate against any person employed or seeking employment based on race, color, religion, sex, sexual orientation, gender identity, national or ethnic origin, age, marital status, physical or mental disability, protected Veteran status, or any other characteristic protected under applicable law.
Our values and commitments to safeguarding: FHI 360 is committed to preventing any type of abuse, exploitation and harassment in our work environments and programs, including sexual abuse, exploitation and harassment. FHI 360 takes steps to safeguard the welfare of everyone who engages with our organization and programs and requires that all personnel, including staff members and volunteers, share this commitment and sign our code of conduct. All offers of employment will be subject to appropriate screening checks, including reference, criminal record and terrorism finance checks. FHI 360 also participates in the Inter-Agency Misconduct Disclosure Scheme (MDS), facilitated by the Steering Committee for Humanitarian Response. In line with the MDS, we will request information from job applicants' previous employers about any substantiated findings of sexual abuse, exploitation and/or harassment during the applicant's tenure with previous employers. By applying, job applicants confirm their understanding of these recruitment procedures and consent to these screening checks.
FHI 360 will consider for employment all qualified applicants, including those with criminal histories, in a manner consistent with the requirements of applicable state and local laws.

FHI 360 fosters the strength and health of its workforce through a competitive benefits package, professional development and policies and programs that support a healthy work/life balance. Join our global workforce to make a positive difference for others — and yourself.
Please click here to continue searching FHI 360's Career Portal.