NTD MEL Data and Analytics Manager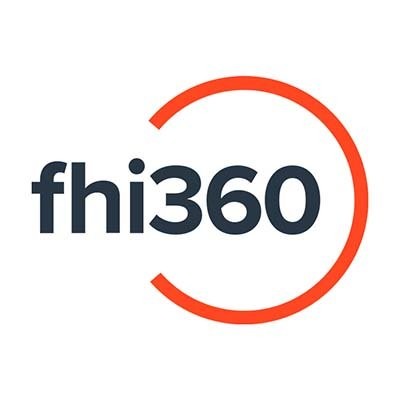 FHI 360
Data Science
Washington, DC, USA · Durham, NC, USA
Posted on Tuesday, June 20, 2023
FHI 360 is seeking a talented individual to join the Monitoring Evaluation and Learning (MEL) team as a Data and Analytics Manager to support data analysis and development, testing, and transition to the new USAID NTD Information System (NIS) DHIS2 database. The NIS is a joint initiative of the Task Force for Global Health's Public Health Informatics Institute (PHII) and Neglected Tropical Diseases Support Center (NTD-SC), with software development support from BAO Systems, built through strong partnerships between USAID, USAID implementing partners and National governments, including Act to End NTDs | West, led by FHI 360, and Act to End NTDs | East, led by RTI International.
As the Data and Analytics Manager, you will become an advanced subject matter expert, providing technical guidance on NTD data and the NIS. Provide final authorization and approval of the technical portions of Act | West input on database design, based upon direction set by technical leadership. Will manage NIS-related tasks of other professional staff members and oversee NIS timelines. Leads NIS trainings to build capacity with country and HQ staff as the team transitions to the new data system.
In addition, this person assists in the development of regular donor reports (semi-annual reports) and data analysis and presentations. As required, this person will provide input to business development.
The position will report to the MEL Technical Lead and is a remote position. The role will include occasional travel to Washington, D.C. and to West Africa. The incumbent will report to the MEL Technical Lead, and will be situated in the MEL team, under the overall leadership of the MEL Director.
Accountabilities:
Technical Requirements:
Provide technical leadership on the development of and transition to the USAID NIS DHIS2 database.

Collaborates with other program staff (including the Epidemiologist/ Learning Lead) and demonstrate good judgment in selecting methods, techniques, and evaluation criteria for simple and complex data analyses using SAS, R, ArcGIS, or Stata in support of research questions that further the learning agenda.

Networks with key internal personnel including disease focal points, technical experts, the communications team, and in-country partners.
Project Design Implementation:
With oversight, provide technical leadership in design, development, planning,

implementation; and capacity- building related to the development and transition to the USAID NIS DHIS2 Database. The MEL Data and Analytics Manager's responsibilities will include, but not be limited to:

Maintain a constructive dialogue and technical exchange with field counterparts and technical staff members of implementing partners - the NIS development team (TFGH, PHII, BAO Systems, RTI International, USAID)

Lead the design, development, planning, and implementation of innovative NIS development solutions.

Support the testing of new NIS development.

Develop and implement technical training and capacity building interventions.

Will produce materials (develop or adapt PowerPoint slides, practical exercises, demonstrations) and provide technical guidance to staff members at HQ and in West Africa.

Identifies strategies to address training gaps.

Support MEL Focal points in providing technical assistance to respond to requests from CO (Country Office).

Build code within DHIS2 and within statistical software to create new MEL products and efficiencies in QCing, managing, and outputting data.

Lead the day to day technical and operational activities and track delivery of project outputs.

Monitor staff members' LOE (Level of Effort) needs to ensure adequate coverage of resources

Will be the daily POC (Point of Contact) with clients and NIS Development team (internal and external) for the NIS.
Program Reporting:
Drafts portions of USAID technical narratives for monthly reports, semi-annual reports (SARs) and work plans

Produce regular data tables and data visualizations for regular reporting, advocacy pieces, the Act | West website, and other internal and USAID requests.

Produce maps with support from FHI 360 GIS Specialists

Serves as supporting or primary author for technical deliverables (e.g., reports, presentations, manuscripts).

Gathers and aggregates data to provide a summary / high level overview.
Problem Solving & Impact:
Demonstrates the ability to assess needs within agreed upon duties and considers course of action best to meet those needs.

Effectively applies knowledge of technical area to solve a range of problems.

Demonstrates the ability to develop solutions to problems that cannot be solved using existing methods or approaches.
Supervision Given/Received:
May supervise junior staff members.

Coordinates own workflow and sets individual priorities.

Works under general guidelines for completion and accuracy as determined by the Supervisor. Accomplishes results through lower-level staff managers or through experienced staff who exercise independence in their assignments.

Serves as mentor to more inexperienced technical staff.

Will report to the MEL Technical Lead, under the overall leadership of the MEL Director.
Education:
Master's Degree or its International Equivalent in Epidemiology, Public Health, Statistics, Data Science, Computer or Related Field.

Project Management Certification preferred.
Experience:
Typically requires 8+ years of relevant experience in M&E in health sector data systems

Documented experience with advanced programming in a statistical analysis package such as SAS, R, SQL, or STATA essential. SAS or R preferred.

Knowledge of other software such as DHIS2, ArcGIS, QGIS, Power BI or other data visualization software is an advantage.

Strong ability to plan, organize, prioritize work, and multi-task to meet tight deadlines.

Maintain a proactive and self-starting approach to work, taking initiative to identify and address issues as they arise.

Work effectively as a team player, collaborating with colleagues from diverse cultural backgrounds and contributing to a positive work environment.

Experience working in or in support of developing countries an asset.

Very strong proficiency in Microsoft Excel (e.g., abilities with pivot tables, conditional formatting, etc.) and experience developing Excel templates required.

Proficiency in the remaining MS Office Suite (Word, Power point and Access) required.

Excellent written and verbal presentation skills.

Excellent interpersonal skills and sense of humor.

Willingness and availability to travel to West African countries.

Fluency in English is required, and French is an advantage (nine of 11 countries in the portfolio are French speaking).
Typical Physical Demands:
Typical office environment.

Ability to spend long hours looking at a computer screen and doing repetitive work on a keyboard.

Ability to sit and stand for extended periods of time.

Ability to move 5 lbs.
Technology to be Used:
Personal Computer, Microsoft Office 365 (i.e., Word, Excel, PowerPoint, Skype/TEAMS, email), office telephone, cell phone and printer/copier.
Travel Requirements:
The expected hiring salary range for this role is listed below. FHI 360 pay ranges represent national averages that vary by geographic location. When determining an offer amount, FHI 360 factors in multiple considerations, including but not limited to: relevant years of experience and education possessed by the applicant, internal equity, business sector, and budget.
Base salary is only one component of our offer. FHI 360 contributes 12% of monthly base pay to a money purchase pension plan account. Additionally, all US based staff working full-time, which is calculated at 40 hours/week, receive 18 days of paid vacation per year, 12 sick days per year, and 11 holidays per year. Paid time off is reduced pro rata for employees working less than a full-time schedule.
Hiring Salary Range: $85,000 - $157,000
This job posting summarizes the main duties of the job. It neither prescribes nor restricts the exact tasks that may be assigned to carry out these duties. This document should not be construed in any way to represent a contract of employment. Management reserves the right to review and revise this document at any time.
FHI 360 is an equal opportunity and affirmative action employer whereby we do not engage in practices that discriminate against any person employed or seeking employment based on race, color, religion, sex, sexual orientation, gender identity, national or ethnic origin, age, marital status, physical or mental disability, protected Veteran status, or any other characteristic protected under applicable law.
Our values and commitments to safeguarding: FHI 360 is committed to preventing any type of abuse, exploitation and harassment in our work environments and programs, including sexual abuse, exploitation and harassment. FHI 360 takes steps to safeguard the welfare of everyone who engages with our organization and programs and requires that all personnel, including staff members and volunteers, share this commitment and sign our code of conduct. All offers of employment will be subject to appropriate screening checks, including reference, criminal record and terrorism finance checks. FHI 360 also participates in the Inter-Agency Misconduct Disclosure Scheme (MDS), facilitated by the Steering Committee for Humanitarian Response. In line with the MDS, we will request information from job applicants' previous employers about any substantiated findings of sexual abuse, exploitation and/or harassment during the applicant's tenure with previous employers. By applying, job applicants confirm their understanding of these recruitment procedures and consent to these screening checks.
FHI 360 will consider for employment all qualified applicants, including those with criminal histories, in a manner consistent with the requirements of applicable state and local laws.

FHI 360 fosters the strength and health of its workforce through a competitive benefits package, professional development and policies and programs that support a healthy work/life balance. Join our global workforce to make a positive difference for others — and yourself.
Please click here to continue searching FHI 360's Career Portal.