Technical Advisor, Agriculture Development - MCC Lesotho HTGSD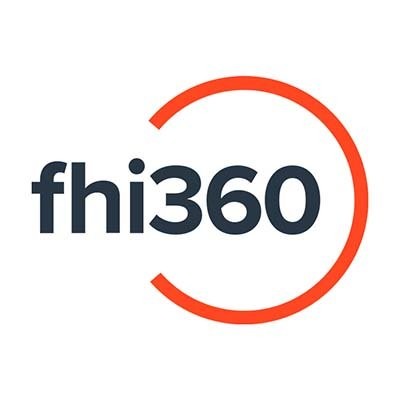 FHI 360
IT, People & HR
Lesotho
Posted on Thursday, October 12, 2023
The Technical Advisor (TA), Agricultural Development, will provide technical guidance and implementation support to the anticipated MCC Lesotho Horticulture, Training, Gender, and Social Development (HTGSD) Activity. Lead teams to provide technical expertise to smallholder farmer organizations in horticultural production, primarily greenhouse and small plot management olericulture and pomology, and other food and cash crops as selected. Develop and deliver technical training programs, assisting farmers to implement best practices. Coordinate activities with irrigation mechanical contractor(s) and Government of Lesotho agriculture extension offices and oversee crop commercialization support activities. Responsible for the smooth implementation of technical activities, and for effectively addressing problems and challenges that arise during performance. Availability of the position is contingent upon successful award to FHI 360 and approval of key personnel.
Accountabilities:
Provide technical expertise and guidance on modern, climate-smart, horticultural practices and technologies to produce fruits, vegetables and other crops for sale and local consumption.

Collaborate with other technical staff and stakeholders to design and implement farmer training programs on irrigated horticulture practices, including organizing workshops, conducting demonstrations, providing hands-on training, and developing technical guidance materials.

Build strong relationships and foster collaboration between farmers groups, government regulators, extension and irrigation officers, market stakeholders and local communities, extension workers, and agricultural organizations to establish sustainable horticulture production and markets in target sites.

Ensure all efforts, from team staffing to training programs and market access, are accessible and supportive of marginalized groups, including women and youth.

Under the direction of the Project Director, lead and support teams of technical specialists providing production, water management and commercialization training to project participants.

Manage project resources efficiently, including budgets, equipment, and personnel, to ensure that project objectives are met within the allocated resources.

Work closely with the MERL Technical Advisor to conduct assessments to identify the training needs and design a training program to address those needs; co-design monitoring systems to track progress against targets and identify challenges in a timely manner; design responses to low technical performance as needed; work with Project Director to ensure team members have resources they need for optimal performance.

Prepare regular reports and ensure documentation of technical activities for internal and external stakeholders, including monitoring data analysis, field activity reports, success stories, etc.
Applied Knowledge & Skills:
Ensures appropriate and timely technical support for field projects.

Ensures the quality of implemented technical activities and systems at all levels. Conducts routine coordination with employees and consultants, on-site and in the field.

Strong knowledge and skills in a specific technical area/function and general understanding of concepts and principles of related technical areas/functions.

Solid knowledge of standards for the technical area/field, operational processes and procedures, work, and task flow.

Has the ability to manage projects, set realistic priorities, and plan for the successful implementation of activities.

Proficient writing and verbal communication skills.

Relevant computer software skills (including, at a minimum, the standard applications in MS Office).

Ability to manage their own work to job and performance standards.

Must be able to read, write and speak fluent English; fluency in Sesotho strongly preferred.

Problem Solving & Impact:
Demonstrates the ability to assess needs within agreed upon duties and considers course of action best to meet those needs.

Effectively applies knowledge of technical area to solve a range of problems. Demonstrates the ability to develop solutions to problems that cannot be solved using existing methods or approaches.

Faulty decisions/ recommendations /failures to complete assignments will normally result in serious delays to assigned projects resulting in considerable expenditure of additional time, resources, and funds.

Decisions and actions impact primarily workflow, project processes and timeframes. Problems encountered are varied, requiring review of practices and precedents to resolve. Problem solving involves evaluating and resolving discrepancies with data, analyses, processes, etc. within prescribed guidelines.

Policies or guidelines exist for most problems; others must be referred to by a supervisor or more senior professional.
Supervision Given/Received:
Supervise junior technical staff.

Coordinates own workflow and sets individual priorities.

Works under general guidelines for completion and accuracy as determined by the supervisor.

Accomplishes results through lower-level staff managers or through experienced staff who exercise independence in their assignments.

May manage a centralized functional area of activity. Serves as mentor to more inexperienced technical staff. Reports to Project Director.
Education:
Master's Degree or its International Equivalent in agriculture, agricultural science, horticulture, or a related field with a strong foundation for understanding the principles and practices of farming and crop production.

Project Management (PM) Certification preferred.
Experience:
8+ years of practical experience working in agricultural development projects, preferably in diverse geographical and cultural settings.

Demonstrated understanding of horticulture practices, irrigated crop management, and climate-smart or conservation farming techniques are essential.

Professional experience providing hands-on technical training or capacity building, including curriculum development / training design and delivery will be key.

Demonstrated experience providing technical assistance, capacity building and business development in the specific technical domain.

Team management experience highly desired.

In-country professional experience in Southern Africa, specifically Lesotho, preferred.

Experience working in a non-governmental or development organizations highly preferred: demonstrated knowledge of (I)NGO administrative requirements (reporting, financial and HR compliance) and working with technically and culturally diverse teams highly desired.

Project Management (PM) Certification preferred.
Typical Physical Demands:
Typical office environment.

Ability to spend long hours looking at a computer screen and doing repetitive work on a keyboard.

Ability to sit and stand for extended periods of time. Ability to lift 5 - 25 lbs.
Technology to be Used:
Personal Computer, Microsoft Office 365 (i.e., Word, Excel, PowerPoint, Skype/TEAMS, e- mail), office telephone, cell phone and printer/copier.
Travel

Requirements:
This job posting summarizes the main duties of the job. It neither prescribes nor restricts the exact tasks that may be assigned to carry out these duties. This document should not be construed in any way to represent a contract of employment. Management reserves the right to review and revise this document at any time.
FHI 360 is an equal opportunity and affirmative action employer whereby we do not engage in practices that discriminate against any person employed or seeking employment based on race, color, religion, sex, sexual orientation, gender identity, national or ethnic origin, age, marital status, physical or mental disability, protected Veteran status, or any other characteristic protected under applicable law.
Our values and commitments to safeguarding: FHI 360 is committed to preventing any type of abuse, exploitation and harassment in our work environments and programs, including sexual abuse, exploitation and harassment. FHI 360 takes steps to safeguard the welfare of everyone who engages with our organization and programs and requires that all personnel, including staff members and volunteers, share this commitment and sign our code of conduct. All offers of employment will be subject to appropriate screening checks, including reference, criminal record and terrorism finance checks. FHI 360 also participates in the Inter-Agency Misconduct Disclosure Scheme (MDS), facilitated by the Steering Committee for Humanitarian Response. In line with the MDS, we will request information from job applicants' previous employers about any substantiated findings of sexual abuse, exploitation and/or harassment during the applicant's tenure with previous employers. By applying, job applicants confirm their understanding of these recruitment procedures and consent to these screening checks.
FHI 360 will consider for employment all qualified applicants, including those with criminal histories, in a manner consistent with the requirements of applicable state and local laws.

FHI 360 fosters the strength and health of its workforce through a competitive benefits package, professional development and policies and programs that support a healthy work/life balance. Join our global workforce to make a positive difference for others — and yourself.
Please click here to continue searching FHI 360's Career Portal.