Technical Director, Population, Health and Environment (PHE)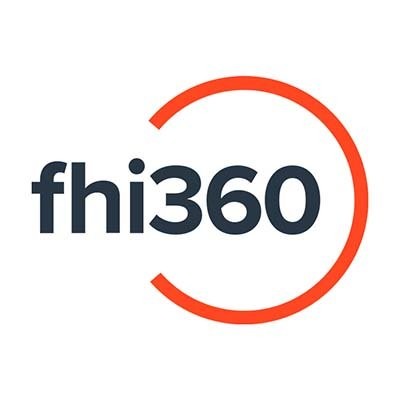 FHI 360
IT
Multiple locations
Posted on Wednesday, September 20, 2023
FHI 360 seeks a qualified candidate for the position of Deputy Director Population, Health and Environment (PHE) for an anticipated USAID-funded global project, Promoting Results and Outcomes through Policy and Economic Levers (PROPEL). With a focus on PHE and cross-sectoral approaches for integrating voluntary FP/RH and population dynamics across broader development sectors/goals. PROPEL is designed to address family planning/reproductive health (FP/RH) policy, advocacy, financing, and governance (PAFG), and the integration of FP/RH with HIV/AIDS and maternal, newborn, and child health (MNCH) programs, policies, and care, as well as the environment and climate.
The funding opportunity is expected to cover several programmatic areas intended to build local capacity and further enable sustainable health systems to adequately address FP/RH. Within the global project, core FP/RH resources will be focused on PRH's priority countries and the seven additional Ouagadougou Partnership countries (Benin, Burkina Faso, Côte d'Ivoire, Guinea, Mauritania, Niger, Togo).
Availability of position is contingent upon funding and approval of key personnel by USAID. Durham, NC or Washington, DC other FHI 360 project and regional offices may be considered
Job Summary
The Deputy Director PHE provides technical leadership and ensures technical excellence in the development, implementation, and oversight of technical strategies and interventions in policy, advocacy, financing, and governance and related areas that strengthen population, health and the environment and cross sectoral approaches for integrating voluntary FP/RH in development programming. The position requires close collaboration with the anticipated Deputy Director Health Finance. Establishes and continually refines technical frameworks, approaches, tools, and activities for that project. Identifies specialized partnership needs, engages qualified partners to ensure technical performance. Monitors all relevant technical aspects of a project from initiation through delivery. Ensures completion of project technical deliverables are on schedule and within budget constraints. Selects, develops, and evaluates personnel to ensure technical objectives are met. Contributes project experience and learning to global thought leadership initiatives in population, health and the environment.
Accountabilities
Serves as the technical lead and key point of contact for PHE on the Promoting Results and Outcomes through Policy and Economic Levers (PROPEL).

Leads the technical operational and tactical activities for the project related to PHE.

Ensures high quality technical deliverables—including workplans and annual reports—are developed, submitted and approved on schedule and within budget parameters.

Works closely with the Project Director to develop and implement processes and procedures to achieve strategic technical goals of the project.

Responds to client requests and questions on FP/RH technical matters and ensures timely drafts and submissions of consents, approvals and/or waivers.

Work closely with the Project Director to maintain relationships with USAID/Washington and USAID overseas country and regional Missions, national and international partners, and other key stakeholders through frequent consultation.

Manages the relationship with all subcontracted organizations on a project on FP/RH technical matters in coordination with project leadership.

Contributes to the monitoring and evaluation activities of a project including contributing to the finalization and submission of project work plans, performance monitoring plans (PMPs) and quarterly, annual, and other reports.

Attends informative events related to the subject matter or region of a project to network and learn information that could be valuable to project activities.

Supports knowledge management within the project, including the capture and articulation of success stories, best practice and lessons learned.

Works closely with Project Director to guide the project team with training and developing process improvement initiatives to ensure compliance with company and government standards.

Ensures that FHI 360 and partner staff stay up-to-date on the latest PHE technical advances, while adapting and integrating them into project activities.

Supports performance management and professional development of direct reports including ongoing feedback, coaching and career support.

Engages in writing publications and may contribute to developing proposals for new projects.

Performs other duties as assigned.
Applied Knowledge & Skills
Demonstrated expertise and technical leadership in population, health and the environment, as well as policy, advocacy, governance, and finance as they relate to FP/RH.

Comprehensive knowledge of concepts, practices, and procedures with project management and technical development.

Excellent oral and written communication skills.

Excellent and demonstrated organizational and problem-solving skills.

Excellent and demonstrated project management and technical skills.

Ability to influence, motivate, negotiate and work well with others.

Ability to exercise judgment within generally defined practices and policies in selecting methods and techniques for obtaining solutions.

Proven ability to ensure that budgets, schedules, and performance requirements are met.

Excellent and demonstrated leadership skills.

Excellent critical thinking and problem-solving skills.

Excellent oral and written communication and analytical skills in English.

Professional-level fluency in French is highly desirable.
Problem Solving & Impact
Works on problems of complex scope and require in depth evaluation of issues and assessment of intangible factors.

Exercises judgment within broadly defined practices and policies to select methods and techniques for obtaining results.

Decisions made generally affect overall success of functional, division or company operations

Problems encountered are complex, highly varied and require considerable judgment to obtain results.

Erroneous decisions may result in critical delay(s) in schedules.
Education
Master's Degree or its International Equivalent in Public Health, Civil Society, Communication and Social Marketing, Economic Development, Climate and the Environment, Gender, Health, or a Related Field.

Project Management (PM) Certification preferred.
Experience
Typically requires a minimum of 12+ years of relevant technical/project management experience (including 8+ years of leadership, strong business acumen and/or line management experience).

Prior work experience in a non-governmental organization (NGO) is preferred.

Proven senior expertise in developing and implementing effective partnerships with partners, government entities, and donors.
Pay Equity and Benefits:
The expected hiring salary range for this role is listed below. FHI 360 pay ranges represent national averages that vary by geographic location. When determining an offer amount, FHI 360 factors in multiple considerations, including but not limited to: relevant years of experience and education possessed by the applicant, internal equity, business sector, and budget.
Base salary is only one component of our offer. FHI 360 contributes 12% of monthly base pay to a money purchase pension plan account. Additionally, all US based staff working full-time, which is calculated at 40 hours/week, receive 18 days of paid vacation per year, 12 sick days per year, and 11 holidays per year. Paid time off is reduced pro rata for employees working less than a full-time schedule.
Hiring Salary Range: 87,000 - 191,000
This job posting summarizes the main duties of the job. It neither prescribes nor restricts the exact tasks that may be assigned to carry out these duties. This document should not be construed in any way to represent a contract of employment. Management reserves the right to review and revise this document at any time.
FHI 360 is an equal opportunity and affirmative action employer whereby we do not engage in practices that discriminate against any person employed or seeking employment based on race, color, religion, sex, sexual orientation, gender identity, national or ethnic origin, age, marital status, physical or mental disability, protected Veteran status, or any other characteristic protected under applicable law.
FHI 360 will consider for employment all qualified applicants, including those with criminal histories, in a manner consistent with the requirements of applicable state and local laws.

FHI 360 fosters the strength and health of its workforce through a competitive benefits package, professional development and policies and programs that support a healthy work/life balance. Join our global workforce to make a positive difference for others — and yourself.
FHI 360 staff working in the United States are required to be fully vaccinated for COVID-19, regardless of the type of project or client they serve, or of their employment status (full/part-time, remote, telework, or in-office), unless an accommodation applies. FHI 360 complies with federal, state, and local laws with regard to accommodations related to this policy. Full vaccination is currently defined as two weeks after the second dose in a two-dose series, such as the Pfizer-BioNTech or Moderna vaccine, or two weeks after a single-dose vaccine, such as Johnson & Johnson's Janssen vaccine. Booster doses are not required at this time.
Please click here to continue searching FHI 360's Career Portal.