Roving Logistics Coordinator - Ethiopia - Weldiya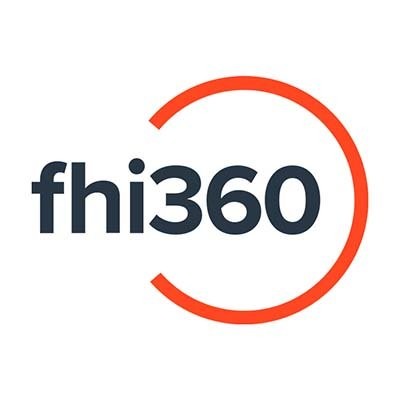 FHI 360
Operations
Ethiopia
Posted on Thursday, September 14, 2023
Job Summary:
The humanitarian needs in Ethiopia's Northern Ethiopia are quickly intensifying and bringing significant instability and vulnerability to the affected population. In response to the crisis, FHI 360 will implement an integrated program that provides life-saving activities under health, nutrition, WASH, and protection that will meet the critical needs of the affected communities.
FHI 360 is seeking a Roving Logistics Coordinator to supervise procurements, fleet management, and warehousing. The Roving Logistics Coordinator is responsible for the overall leadership in planning, implementing, and coordinating the efforts of team members and partners in order to ensure smooth operations of the program. The Roving Logistics Coordinator is a problem solver that resolves bottlenecks and implement changes for the success of the project. Additionally, the Logistics Coordinator will take the lead in ensuring logistical efficiency and ensuring that all aspects are aligned with FHI 360's policies.
Based in Weldiya, this position is open for national candidates only. FHI 360 offers a competitive salary and benefits scheme.
Ensure standard protocols for essential logistic processes, including procurement requisitions, warehouse management, and commodity dispatch are being followed. Special emphasis to be placed on establishing international and in-country pharmaceutical and medical equipment supply-chains, including importation, handling, and dispatch to field.

Lead facilities in emergencies, including office, residence, warehousing, and other critical infrastructure. Identify new facilities, as needed.

Determine transportation requirements, secure transportation assets, and in collaboration with Security, support fleet allocation, including fuel, maintenance, and driver pool.

Establish and maintain asset and inventory registry in the field, including equipment allocation & maintenance, and dispose of assets in accordance with donor regulations.

Ensure logistic and procurement activities are properly documented and fully adhere to United States Government (USG) export compliance as well as destination country importation & customs regulations and relevant protocols.

Collaborate with HQ support departments and CR Logistics Specialist to identify logistics process bottlenecks and develop solutions appropriate for operations.

Determine field operating costs allocated to logistics and procurement, including expense forecast and pipeline analysis.

Identify staffing requirements and supervise logistics personnel for the response; strengthen capacity and develop training programs for national logistics staff.
Applied Knowledge & Skills:
In-depth knowledge of humanitarian procurement, budgeting, and supply chain management best practices.

Experience with relevant USAID/BHA policies and regulations.

Capable negotiator, with significant and geographically varied experience establishing contracts, managing vendors, and ensuring products/services are delivered per specifications.

Knowledge of international donor procurement regulations and Logistics Cluster coordination experience essential; expertise with fraud detection and investigation techniques necessary.

Strong interpersonal skills and display evidence of good leadership and influencing skills.

Ability to interact professionally with culturally and linguistically diverse staff and clients.

English fluency required.

Excellent written and oral communication skills and be comfortable participating both as an effective contributor and a listener in group settings which include senior staff.

Well-organized, resourceful, effective and efficient at coordinating multiple resources to get things done and must have proven track record of successfully working on multiple tasks at once and foresees and plan around obstacles.

Demonstrated sensitivity in diverse, cross-cultural settings.
Problem Solving & Impact:
Works on problems of complex scope that require analysis and in-depth evaluation of variable factors.

Erroneous decisions or recommendations may cause critical delays or modifications to projects or operations.

Ability to exercise judgment that contributes to the organization's business strategies and develops objectives that align with department's strategic goals.

Must be able to provide accurate, expert level advice to reach outcomes that will enable achievement of overall department and organization goals.

Demonstrates a responsive, professional attitude that is solution oriented.

Decisions and actions have a serious impact on the overall success of the function.
Supervision Given/Received:
Regularly interacts with senior management and HQ based staff.

Leads by "managing managers" or other direct/indirect reports in the region/functional area.

Ability to motivate, mentor, and empower individuals to achieve expectations and goals set for the functional unit.

Provide input on country/project staff performance reviews.

In coordination with senior management, hire/terminates country/project staff.

Reports to the Deputy Response Coordinator – Operations.
Bachelor's Degree or its International Equivalent in Supply Chain, Logistics, Economics, Finance, Engineering or Business Administration.

Master or other advanced degree preferred.

Certification and/or Degree in logistics and/or supply-chain management preferred.
Typically requires 5-7 years' experience managing logistics for a humanitarian program.

Experience working in a complex emergency environment.

Prior work experience in a non-governmental organization (NGO), government agency, or private company of progressive program management experience in humanitarian assistance or related industry experience in a relevant technical area.
Typical Physical Demands:
Ability to spend long hours looking at computer screen and doing repetitive work on a keyboard.

Ability to sit and stand for extended periods of time.

Ability to lift 5 - 50 lbs.

Ability to travel to remote field site locations that lack basic essentials including but not limited to the conflict-affected areas of Northern Ethiopia (Amhara, Afar, and Tigray).

Candidate must be in good physical condition and understand that medical care is not readily available at duty station.
Computer, Microsoft Office 365 (i.e. Word, Excel, PowerPoint, e-mail), office telephone, cell phone and printer/copier.
Minimum 50% throughout Ethiopia
** Or an equivalent combination of relevant education and/or experience sufficient to successfully perform the key responsibilities of the job.
This job posting summarizes the main duties of the job. It neither prescribes nor restricts the exact tasks that may be assigned to carry out these duties. This document should not be construed in any way to represent a contract of employment. Management reserves the right to review and revise this document at any time.
FHI 360 is an equal opportunity and affirmative action employer whereby we do not engage in practices that discriminate against any person employed or seeking employment based on race, color, religion, sex, sexual orientation, gender identity, national or ethnic origin, age, marital status, physical or mental disability, protected Veteran status, or any other characteristic protected under applicable law.
Our values and commitments to safeguarding: FHI 360 is committed to preventing any type of abuse, exploitation and harassment in our work environments and programs, including sexual abuse, exploitation and harassment. FHI 360 takes steps to safeguard the welfare of everyone who engages with our organization and programs and requires that all personnel, including staff members and volunteers, share this commitment and sign our code of conduct. All offers of employment will be subject to appropriate screening checks, including reference, criminal record and terrorism finance checks. FHI 360 also participates in the Inter-Agency Misconduct Disclosure Scheme (MDS), facilitated by the Steering Committee for Humanitarian Response. In line with the MDS, we will request information from job applicants' previous employers about any substantiated findings of sexual abuse, exploitation and/or harassment during the applicant's tenure with previous employers. By applying, job applicants confirm their understanding of these recruitment procedures and consent to these screening checks.
FHI 360 will consider for employment all qualified applicants, including those with criminal histories, in a manner consistent with the requirements of applicable state and local laws.

FHI 360 fosters the strength and health of its workforce through a competitive benefits package, professional development and policies and programs that support a healthy work/life balance. Join our global workforce to make a positive difference for others — and yourself.
Please click here to continue searching FHI 360's Career Portal.