Education Management Information System - ESSA Project - Liberia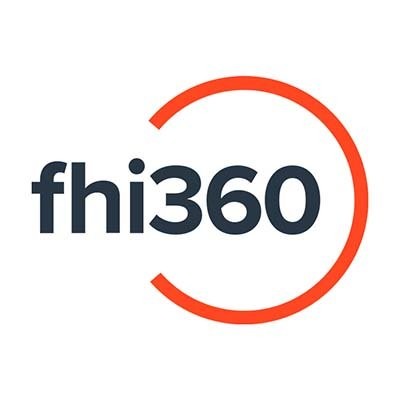 FHI 360
Monrovia, Liberia
Posted on Wednesday, June 14, 2023
FHI 360 is a global development organization, with a rigorous, evidence-based approach to human
development. Our team of professionals includes experts in health, nutrition, education, economic
development, civil society, environment, and research. FHI 360 operates from 70 offices with 4400
employees in the United States and around the world. Our commitment to partnerships at all levels and
our multi-disciplinary approach allows us to have a lasting impact on the people, communities and
countries we serve by improving the lives of millions of them. We are currently seeking qualified
candidates for the position of Education Management Information System (EMIS) Specialist for the
USAID-funded Liberia Education Systems Strengthening Activity (the Activity). This position will be
based in Monrovia.

Project description
The 5-year Liberia Education Systems Strengthening Activity works in partnership with the Ministry of
Education (MOE) to address system-wide constraints and increase the MOE's capacity to provide
decentralized and inclusive education, monitor progress, and sustain improved learning outcomes for
all children and youth. The activity will support the MOE to improve education data systems, resource
management, and accountability across Montserrado, Margibi, Lofa, Nimba, Bong, and Grand Bassa
counties. The activity will target education officials and professionals at the central, county, district, and
school level with its capacity development interventions with the end goal of improving education
outcomes for children and youth.

Job Summary
The EMIS Specialist will be responsible for providing technical leadership and overseeing the
implementation of activities related to building the MOE's capacity to regularly collect and utilize
reliable data for evidence-based decision-making. They will support the analysis of MOE's current
EMIS system, identify bottlenecks and capacity constraints, and collaborate closely with MOE
counterparts at the Central, County, and District levels to design sustainable, government-led solutions.
Since EMIS is a cross-cutting tool, the candidate will be responsible for helping to integrate the EMIS
activity across all the project activities. They will be responsible for assisting with the collection of
Liberia EMIS data and dissemination of major EMIS products such as the National Education Statistical
Booklet. The ideal candidate should have a balance of EMIS experience in Liberia or equivalent
countries along with administrative and management skills. They will be based in Monrovia.

Responsibilities
Provide technical assistance to the MOE to improve capacity for management and administration of the education system. This includes data collection, processing, analysis, and utilization.

Analyze EMIS needs and requirements at the central, county, and district levels.

Plan and pilot technology, techniques, and strategies for better data collection (hardware and software) in challenging-to-reach areas to determine opportunities for system-wide scale-up.

Train the MOE and County and District EMIS staff to better execute and maintain a decentralized EMIS and conduct data-driven decision-making.

Build MOE capacity to troubleshoot problems and provide other onsite technical support to users of the new technology introduced by the project.

Provide day-to-day, hands-on capacity building to the MOE EMIS staff.

Oversee, plan, and coordinate all EMIS-related project activities in close coordination with government counterparts.

Support the MOE to produce quarterly school quality assessments, an annual school census, and two school grading exercises during the life of the activity.

Support the MOE to access EMIS data through interactive dashboards, and interpret the EMIS data for planning purposes.

Provide timely reports and updates to the Chief of Party, highlighting issues and priorities within the MOE.

Prepare monthly and quarterly reports as well as contribute to the annual report for EMIS activities.

Engage in operational planning with senior management of the MOE and key operating officials.

Other job-related duties as assigned.
​
Qualifications:
Master's degree (preferred) or bachelor's degree in one of the following or related fields required: International Development, Development Management, Business Administration,

At least 5 years' experience coordinating EMIS programs in low-tech environments.

Experience developing, delivering, and coordinating professional development training programs and workshops.

Experience with international development projects in complex environments preferred.

Experience with Microsoft Office, GIS Systems, MS Excel, Access, among others.

Extensive knowledge of MS Excel and Access

Experience with dashboarding technology (e.g. Power BI) preferred

Experience with mobile/tablet-based data collection

Cross-cultural awareness and capabilities

Strong quantitative and analytical skills and ability to articulate technical information clearly and effectively to both technical and non-technical audiences.

Ability to work with high-level government officials.

Fluency in English is required.

We offer competitive compensation and a package of exceptional benefits. Liberian nationals and candidates currently based in Liberia are encouraged to apply
This job posting summarizes the main duties of the job. It neither prescribes nor restricts the exact tasks that may be assigned to carry out these duties. This document should not be construed in any way to represent a contract of employment. Management reserves the right to review and revise this document at any time.
FHI 360 is an equal opportunity and affirmative action employer whereby we do not engage in practices that discriminate against any person employed or seeking employment based on race, color, religion, sex, sexual orientation, gender identity, national or ethnic origin, age, marital status, physical or mental disability, protected Veteran status, or any other characteristic protected under applicable law.
Our values and commitments to safeguarding: FHI 360 is committed to preventing any type of abuse, exploitation and harassment in our work environments and programs, including sexual abuse, exploitation and harassment. FHI 360 takes steps to safeguard the welfare of everyone who engages with our organization and programs and requires that all personnel, including staff members and volunteers, share this commitment and sign our code of conduct. All offers of employment will be subject to appropriate screening checks, including reference, criminal record and terrorism finance checks. FHI 360 also participates in the Inter-Agency Misconduct Disclosure Scheme (MDS), facilitated by the Steering Committee for Humanitarian Response. In line with the MDS, we will request information from job applicants' previous employers about any substantiated findings of sexual abuse, exploitation and/or harassment during the applicant's tenure with previous employers. By applying, job applicants confirm their understanding of these recruitment procedures and consent to these screening checks.
FHI 360 will consider for employment all qualified applicants, including those with criminal histories, in a manner consistent with the requirements of applicable state and local laws.

FHI 360 fosters the strength and health of its workforce through a competitive benefits package, professional development and policies and programs that support a healthy work/life balance. Join our global workforce to make a positive difference for others — and yourself.
Please click here to continue searching FHI 360's Career Portal.