Administrative Officer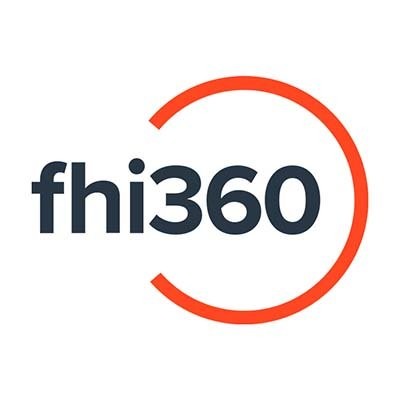 FHI 360
Administration
New Delhi, Delhi, India
Posted on Monday, June 27, 2022
The incumbent in this position is responsible for office and travel management India Office.
DUTIES AND RESPONSIBILITIES:
Serves as travel coordinator and as resource person regarding FHI360 travel policy.

Preparing of EA [Expenditure Authorization],
Follow up on Travel Expense Reports
Maintaining and circulating Travel Matrix on weekly basis

Conducts travel arrangements for official travel for all staff and consultants, which includes

concurrence/notification,

visa and hotel reservation. Works in close contact with travel agents and hotels.
Provides support on the procurement process; reviewing the procurement request for completeness of necessary information, quotations on local procurement items, preparing purchase orders and obtaining necessary signatures and approvals.
Directs the renovation, assignment, furnishing, maintenance and disposal of office equipment.
Ensures that the office automation equipment including printers, photocopy & scanner in a good operating condition, office network systems, internet/ wi-fi and contacting technician for necessary repairs;
Ensures method and procedures to achieve greater efficiency and economy in providing general support services.
Ensures that administrative related information is passed on to the office staff.
Supervises the work of the Administrative Assistant & office driver to ensure that duties are performed in an effective, systematic and timely manner.
Ensures adequate office supplies.
Responsible for orderly electronic copy & filing systems of travel related procedures are in place;
Works closely with Director Enterprise Services;

Update on travel related to ensure the security measures are in place as per FHI360 guidelines;
Update on Gov travelers to ensure procedures are duly followed;
Donor guidelines are followed;

Works closely with CMS on procurement, as needed;

PR are initiated as needed, PO is initiated as needed;
Ensure that PO are tracked, and necessary monitoring done for closure;
PR/ PO are duly filed in appropriate manner for easy review & access;

Ensure timely update & circulation of Travel Matrix;
Open ended commitment is prepared as per timeline and shared with Finance;
Annual inventory is updated as per procedure
Shared Folders are reviewed and updated
Performs other duties as assigned.
KNOWLEDGE, SKILLS AND ABILITIES:
Ability to initiate and implement activities with minimal supervision other than procurement, where is expected to work closely with the Director Enterprise Services and to manage multiple tasks simultaneously.
Excellent verbal and written communication skills both in English and Hindi.
Good judgment and the ability to deal pleasantly and effectively with people.
Strong team player skills and resourcefulness.
Knowledge of Microsoft products such as MS NT and MS Office
MINIMUM RECRUITMENT STANDARDS:
Bachelor degree or at least 10 years of experience in administrative and office procedures.
Prior experience working with NGOs and government organizations would be useful.
The position will ideally be based in New Delhi and work out of the FHI 360 Country Office. Preference is for Indian national.
Suitably qualified candidates openly living with HIV and/or who are representative of the key populations affected by HIV are also actively encouraged to apply.
This job posting summarizes the main duties of the job. It neither prescribes nor restricts the exact tasks that may be assigned to carry out these duties. This document should not be construed in any way to represent a contract of employment. Management reserves the right to review and revise this document at any time.
FHI 360 is an equal opportunity and affirmative action employer whereby we do not engage in practices that discriminate against any person employed or seeking employment based on race, color, religion, sex, sexual orientation, gender identity, national or ethnic origin, age, marital status, physical or mental disability, protected Veteran status, or any other characteristic protected under applicable law.
FHI 360 will consider for employment all qualified applicants, including those with criminal histories, in a manner consistent with the requirements of applicable state and local laws.

FHI 360 fosters the strength and health of its workforce through a competitive benefits package, professional development and policies and programs that support a healthy work/life balance. Join our global workforce to make a positive difference for others — and yourself.
Please click here to continue searching FHI 360's Career Portal.